Research-oriented
Electrical Engineering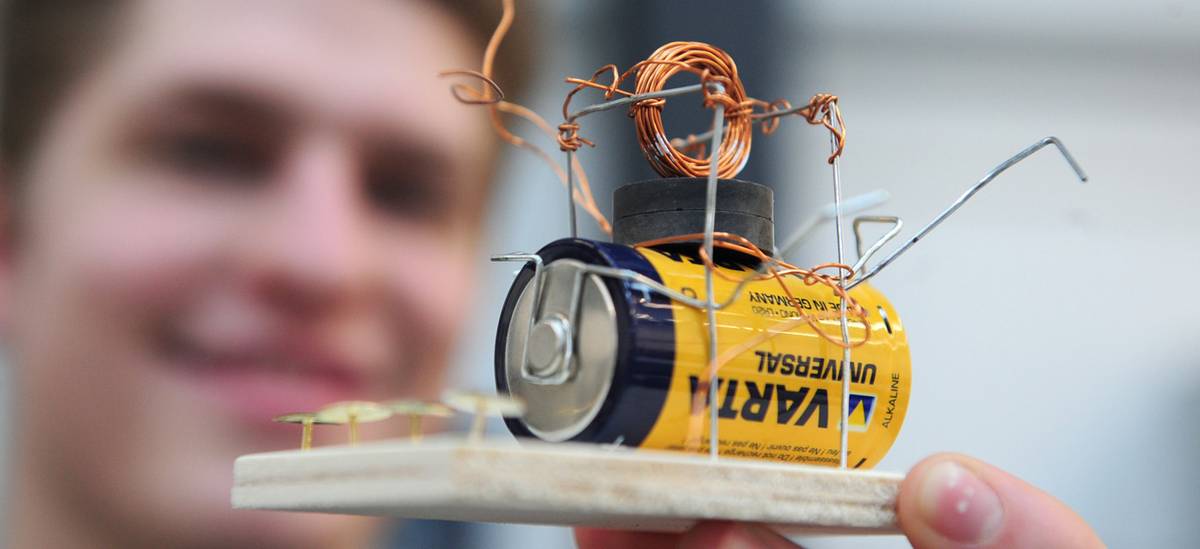 Bachelor of Science (B.Sc.)
Description
Nano-electronics, information technology and the energy supply of the future have an impact on all areas of our lives. Microelectronics represents a key technology in many areas such as communication electronics, automotive engineering, the production of renewable energy, and environmental protection. Changes in society are closely connected with current developments in communication and information technology, such as Internet, multimedia and 3G Wireless. In the field of electrical energy technology, the main challenges of the future include; the integration of renewable energy into the power grid, increasing energy efficiency on the consumer side and the construction of SMART Grids, i.e.; the further implementation of digital measurement, protection and electronic control devices including digital counters which will later directly control home appliances. The proportion of power electronic components in the power supply networks, but especially in drive technology, will continue to grow.
Professional Fields of Activity
Development of highly integrated electronic circuits for multimedia, automotive, and energy management.
Application of microcontroller in system-on-chip applications for robotics, automation and information technology
Development and production of modern equipment for future energy networks
Development and production of propulsion systems, planning and operation of power transmission and distribution networks.
Further postgraduate opportunities
Applications and Admissions
Informatik
Physik
Technische Mechanik
Mathematik
Informatik
Lernkompetenzen
Physik
Technische Mechanik
Mathematik
Informatik
Physik
Mathematik