3 DAAD STIBET scholarships awarded to particularly committed doctoral candidates in the PhD programmes "Environmental and Resource Management" and "Heritage Studies"
For the fourth time now, the engagement of doctoral researchers in the Ph.D. programmes who have shown outstanding commitment in establishing and deepening partnerships and cooperation with foreign universities, research institutions or other institutions in their respective research fields was rewarded.
Mr. Fredrick Gyasi Damptey, Chair of Ecology, is writing his dissertation on the effects of forest restoration on ecosystem attributes in a post-mining area in Ghana.
He has been awarded the scholarship for his continuous and extensive cooperation with partners at the Presbyterian University College of Ghana, the University of Education, the University of Environment and Sustainable Development as well as the University of Cape Coast, Ghana. In cooperation with local research institutions and NGOs, Mr. Damptey is also active in the fields of preservation of conservation areas, the development of Citizen-Science-Programmes for the evaluation of biodiversity as well as the implementation of nature conservation campaigns. He is currently leading a three-year project with colleagues at the University College of Agriculture and Environmental Studies to conduct a joint environmental and economic assessment of the Brunso Eco Park in Ghana.
Ms. Huda Faris Hasan Amro, Chair of Intercultural Studies, is writing her dissertation on the innovative topic "Ein El-Hilweh Palestinian Refugee Camp: Architecture, Urban Morphology, Collective Memory and Symbolic identity
Ms. Amro is an excellent choice to receive the scholarship as she has been actively involved in establishing academic, project-based cooperation with the "National Focal Point for Cultural World Heritage" and the "Department of Antiquities" in Jordan since 2021. In addition, Ms. Amro is involved in establishing academic cooperation with the University of Jordan in Amman, resulting in online guest lectures on her PhD research project and further collaborations, such as research stays, a planned workshop in 2023, mobilities and other joint activities.
Mr. Ernest Ako Enow, Chair of Civil Right, is writing his dissertation about the analysis of possible synergy between REDD+ and FLEGT towards improving forest governance structures in Cameroon.
Mr. Enow has received the DAAD STIBET scholarship for his commitment in the field of teaching in Bachelor´s and Master´s programmes at the University of Buea, Cameroon, for several years as part of the ERASMUS+ staff mobility programme. He had a leading role in applications for joint projects between the University of Buea and the BTU Cottbus-Senftenberg, such as the ERASMUS+ mobility and the establishment of an "Environmental Research Centre", funded by the German Academic Exchange Service (DAAD).
Congratulations!
Program Updates, Current Research, and Past Events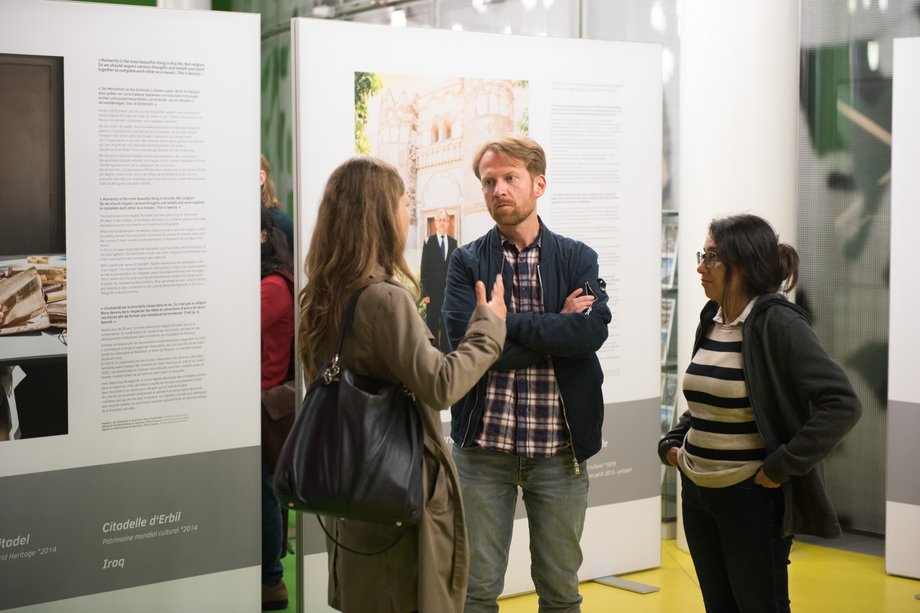 Stay updated on recent developments in the PhD programme Heritage Studies! Check the Current Projects tab for information on ongoing research developments. Recent Events & Developments covers past projects, lectures, awards, and more.