Academic Staff – Research Associate and Lecturer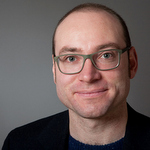 Manuel Peters studied Intercultural Pedagogy, Social Sciences and Latin America Studies in Berlin, Madrid, and Oldenburg. Since 2009 he has been academic staff doing research and teaching at the Chair Intercultural Studies / UNESCO Chair in Heritage Studies at BTU Cottbus-Senftenberg.

His teaching and research interests lie in cultural studies, theory and research in education from this perspective, heritage studies and culture in international relations, and in migration/mobilities.

His doctoral research focuses on 'Bildung', and belongings in the context of mobilities.
Publications
Manuel Peters. Rezension vom 04.10.2016 zu: Le Monde diplomatique (Hrsg.): Auf den Ruinen der Imperien. Geschichte und Gegenwart des Kolonialismus. taz verlags- und vertriebs GmbH (Berlin) 2016. ISBN 978-3-937683-58-4. In: socialnet Rezensionen, ISSN 2190-9245, http://www.socialnet.de/rezensionen/20112.php
Manuel Peters. Rezension vom 05.06.2015 zu: Kristina Kontzi: Postkoloniale Perspektiven auf "weltwärts". Ein Freiwilligendienst in weltbürgerlicher Absicht. Nomos Verlagsgesellschaft (Baden-Baden) 2015. ISBN 978-3-8487-1711-8. Entwicklungstheorie und Entwicklungspolitik, Bd. 15. In: socialnet Rezensionen, ISSN 2190-9245, http://www.socialnet.de/rezensionen/18748.php
Peters, Manuel (2015): Culture, heritage and solidarity in the context of sustainable development, in: Albert, Marie-Theres (Hrsg.). Perceptions of Sustainability in Heritage Studies, Heritage Studies Series. Volume 3. De Gruyter: Berlin. S. 137 – 144.
Peters, Manuel (2015): Für eine Migrationspädagogik ohne letzten Grund – über das Politische in der Pädagogik des Sozialen, in: Weis, Michael / Mariscal de Körner, Maria Luisa / Lutz-Simon, Stefan (Hrsg.) Praxishandbuch Migrationspädagogische und rassismuskritische Jugendarbeit: Konzepte und Best-Practice-Beispiele aus Würzburg. Wochenschau Verlag, S. 95 - 102.
Peters, Manuel (2013): Zur Bedeutung der Alltagsinteraktion für die Migrationsforschung: eine durch Goffman und Laclau/ Mouffe informierte Kritik am Migrationsdiskurs, in: Mecheril, Paul/ Arens, Susanne /Melter, Claus/ Thomas-Olalde, Oscar/ Romaner, Elisabeth (Hg.). Migrationsforschung als Kritik: Spielräume kritischer Migrationsforschung.VS Verlag für Sozialwissenschaften: Wiesbaden, S. 109-121
Peters, Manuel (2013): Rezension: Thorsten Fuchs (2011). Bildung und Biographie. Eine Reformulierung der bildungstheoretisch orientierten Biographieforschung [16 Absätze]. Forum Qualitative Sozialforschung / Forum: Qualitative Social Research. web: http://www.qualitative-research.net/index.php/fqs/article/view/1990
Presentations
"Learning and Learning and Belonging in the context of transnational mobilities of voluntary development workers" auf der Konferenz "Biographies of Belonging", 10-11 March 2015, VU University Amsterdam, session 15: Intersectional spaces of belonging
zusammen mit Claudia Grünberg, "Welterbe-Bildung in der kulturell vielfältigen Schule" Vortrag und Workshop in der Robert Jungk Oberschule Berlin, 09.10.2014, Berlin
"World Heritage Education und kritisch-reflexives globales Lernen?", Internationale Konferenz "Zukunft gestalten: 40 Jahre Situationsansatz", Freie Universität Berlin & Internationale Akademie (INA) für innovative Pädagogik, Psychologie und Ökonomie, Berlin, 03.-04.10.2013
zusammen mit Robert Rode "From a Theory of Development to an Understanding of Sustainable and Human Development – a postcolonial perspective", Vortrag auf der International Summer Academy Cottbus: Understanding Heritage (ISAC) 2013 zum Thema "The Theoretical Understanding of Heritage and Its Corresponding Disciplines", Focusday: Theoretical Approaches to Culture and Sustainability. 18.07.2013, Cottbus
"(Selbst-)Bildungsprozesse in der Migrationsgesellschaft: eine bildungstheoretisch informierte Spurensuche", Poster präsentiert auf dem 9. Berliner Methodentreffen vom 12.-13. Juli 2013 an der Freien Universität Berlin. web: www.qualitative-forschung.de/methodentreffen/angebot/ps/2013.html
"Selbstbildungsprozesse in der Migrationsgesellschaft", Poster präsentiert auf der Tagung "Pädagogische Professionalität in der Migrationsgesellschaft", an der Universität Bremen in Kooperation mit dem Center for Migration, Education and Cultural Studies der Universität Oldenburg, organisiert von Prof. Dr. Yasemin Karakasoglu (Universität Bremen) und Prof. Dr. Paul Mecheril (Universität Oldenburg) am 19. - 21. April 2013.
Zur Bedeutung der Alltagsinteraktion für die Migrationsforschung, Poster präsentiert auf der Tagung Migrationsforschung als Kritik. 09.-10.12.2010, Innsbruck, Österreich.
On Current Living Reality: The Production of Difference in Everyday Life. Paper presented at the I International Conference Landscapes of the Self: Identity, Discourse, Representation. 24.-26.11.2010, Evora, Portugal.