Information for prospective students
BTU Cottbus-Senftenberg warmly welcomes all applicants from around the world. Our international students currently come from more than 112 countries and comprise approximately one-fourth of the student body.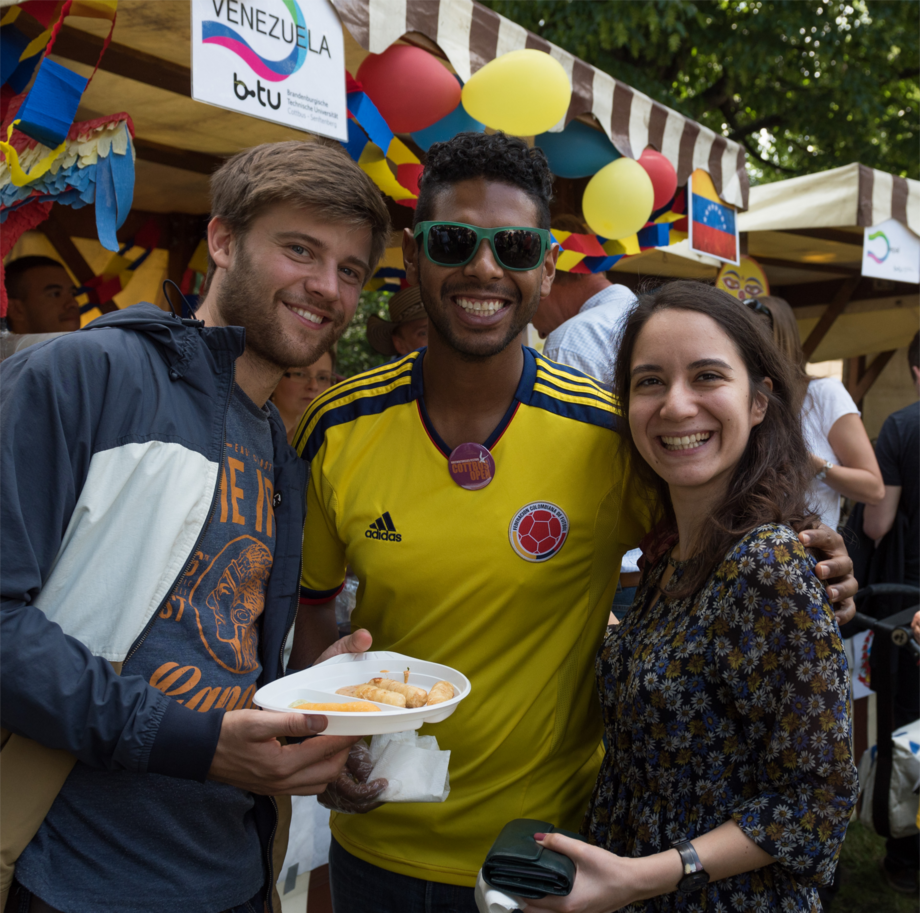 Every year students select BTU Cottbus-Senftenberg as their adopted home because of its attractive study programmes, excellent facilities and great support system. BTU Cottbus-Senftenberg already has many incredible international students. On the right you can read a few of their statements!
Brandenburg University of Technology (BTU) Cottbus-Senftenberg has an excellent and well-respected reputation. As a technical university, it offers numerous degree programmes in both the technical and scientific fields. BTU is relatively small and a young university, but it is well-equipped and provides outstanding academic advising and personal support. These factors make our university very appealing to international students.

In 2011, BTU signed the "Diversity Charter", which expresses that all staff and students are valued independently of their sex, nationality, ethnic origin, religion or ideology, handicap, age, sexual orientation or identity. This has been part of BTU's commitment to "Diversity Management – Success through Diversity" since 2010.

The cost of living and studying in Cottbus is very inexpensive, which means that you can live comfortably even on a student budget. Not only can you find affordable flats downtown, but also close to the university.


Because of its many parks and green spaces, Cottbus is an ideal place for relaxation. Students can spend lazy afternoons in Puschkin Park or Schiller Park, both of which are ideally located in the centre of town. In the summer, students can spend their free time at various lakes in the area or go swimming at the "Lagune", an indoor pool that is located next to the main campus.
More information on life in Cottbus and Senftenberg can be found in the before studies page!