Research-oriented
Urban and Regional Planning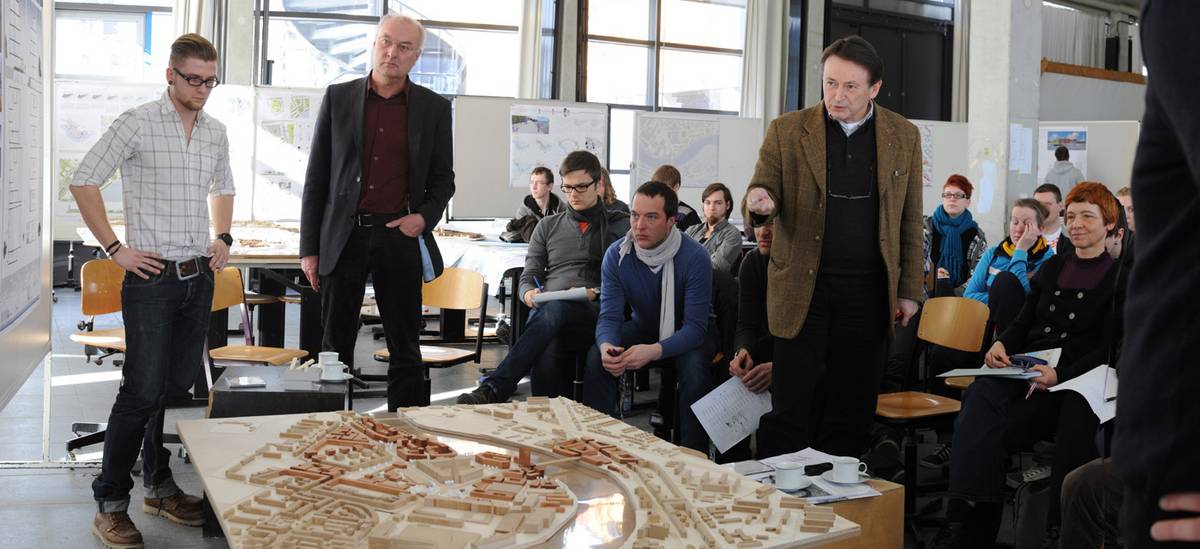 Master of Science (M.Sc.)
Description
Urban and Regional Planning is about planning the viable and sustainable development of cities and regions. To meet this challenge, Urban and Regional Planning is interdisciplinary: it includes elements of urban development, law, social science, economics, engineering and environmental sciences. The master's study course addresses issues of social development that are relevant in towns and regions across the globe. With the aim of actively contributing to the design of attractive and sustainable spaces, skills of analysis and evaluation are taught, creative and strategic thinking skills trained, and formal and informal methods for managing planning processes are learned as well as how to engage in successful communications processes. The training is based on the spatial aspect of neighbourhoods, cities and regions. Study focal points can be individually set.
Professional Fields of Activity
In public planning authorities
In private planning and architecture offices
At the national or regional planning level or in research institutes
In project and real estate development
Applications and Admissions
Admissions Requirements
At least a bachelor's degree in Urban and Regional Planning or an equivalent degree.
further information

Alumni Report (Video in German only)
Alumni Report (Video in German only)
<iframe width="560" height="315" src="https://www.youtube.com/embed/7-ye1gXk02g" frameborder="0" allowfullscreen></iframe>