Research-oriented

Stadtplanung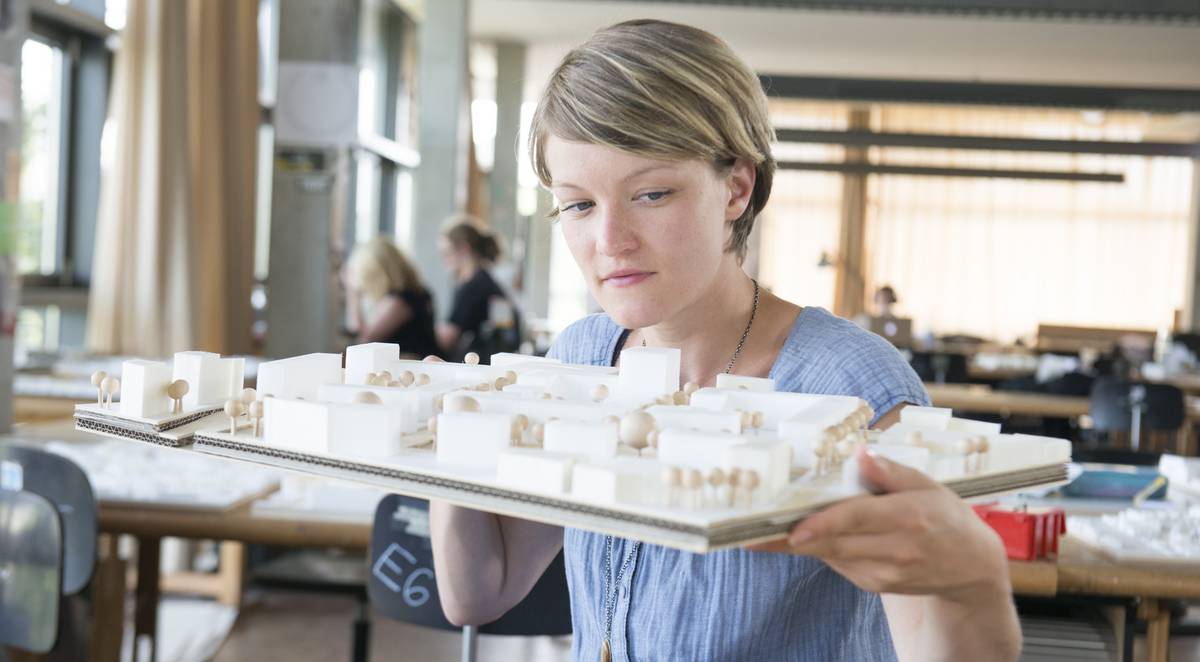 Master of Science (M.Sc.)
Description
Das Master-Studium Stadtplanung bereitet die Studierenden auf die Arbeit in der Verwaltung, in Planungsbüros, bei Projektentwicklern oder eine spätere wissenschaftliche Tätigkeit vor. Daher orientieren sich Aufbau und Inhalt des Studiums stark am späteren Berufsfeld der viele Fachdisziplinen vereinigenden räumlichen Planung.
Der Master-Studiengang sattelt konsekutiv auf den Lehrinhalten des Bachelor-Studiengangs auf. Er vertieft, wiederholt aber nicht die Inhalte aus dem Bachelor-Studium. Das Lehrprogramm im Masterstudiengang Stadtplanung der BTU hat sich zugleich als kompatibles Angebot für diejenigen erwiesen, die den Bachelor an einer der anderen deutschen Hochschulen mit einem Angebot der Raumplanung abgeschlossen haben. Zu den Lehrinhalten gehören unter anderem der städtebauliche Entwurf, die Landschaftsarchitektur, Stadttechnik, Soziologie, Wirtschaft, Recht, Geschichte und Theorie.
Das Studium Stadtplanung an der BTU ist bekannt für seine Verzahnung mit dem Architekturstudium, so dass die in der späteren Berufspraxis wichtige Zusammenarbeit mit dem Berufsfeld der Architektur schon im Studium gelebt wird. Einen zentralen Kern innerhalb des Masterprogramms bilden die praxisorientierten Studienprojekte. Exkursionen, Workshops und Stegreifübungen sind ebenfalls wichtiger Bestandteil des Studiums. Die universitätseigenen Ateliers der BTU erlauben beste Studien- und Arbeitsbedingungen, in der Kreativität und innovatives Denken gefördert werden.
Professional Fields of Activity
in der öffentlichen Planungsverwaltung
in privaten Planungs- und Architekturbüros
auf Planungsebene der Länder und Regionen sowie Forschungseinrichtungen
in der Projekt- und Immobilienentwicklung
Applications and Admissions
Admissions Requirements
mindestens Bachelor-Abschluss
in Städtebau und Stadtplanung bzw. Stadt- und Regionalplanung oder
in den Fachrichtungen Architektur, Landschaftsplanung und -archi­tek­tur, Raumplanung, Humangeographie, Regionalwissenschaften oder
Immobilienwirtschaft, deren Inhalte gute Kompetenzen in der räumlichen Gestaltung (Entwurf), dem Bau- und Planungsrecht, den Gesellschafts-, Raum und Umweltwissenschaften sowie der Prozess- und Verfahrensgestaltung in Städten und Regionen vermittelt haben.