BTU Children's Sports Days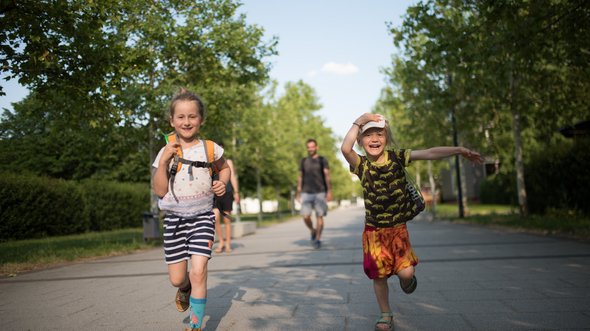 On the central campus of BTU Cottbus-Senftenberg, children aged 6 to 12 can get in the mood for their well-deserved summer vacation with active sports at the BTU's Children's Sports Days. For 3 days, they are supervised by BTU students from 9:30 a.m. to 4 p.m. and can try out and let off steam in various sports in the sports hall, on the sports field, and on the climbing wall. A day of swimming in the neighboring "Lagune" is also often on the agenda.
In recent years, the BTU Children's Sports Days unfortunately had to be cancelled, but they are being planned again for 2023. More information will follow.