Player backpack - Toys for rent
If you ever have your child with you while studying or working, or you need to bridge waiting times on campus with a child, you can borrow one of our play backpacks.
The backpacks contain toys for children between the ages of 0 and 10. These include a variety of books, Schleich animals, a card game, and coloring and puzzle toys.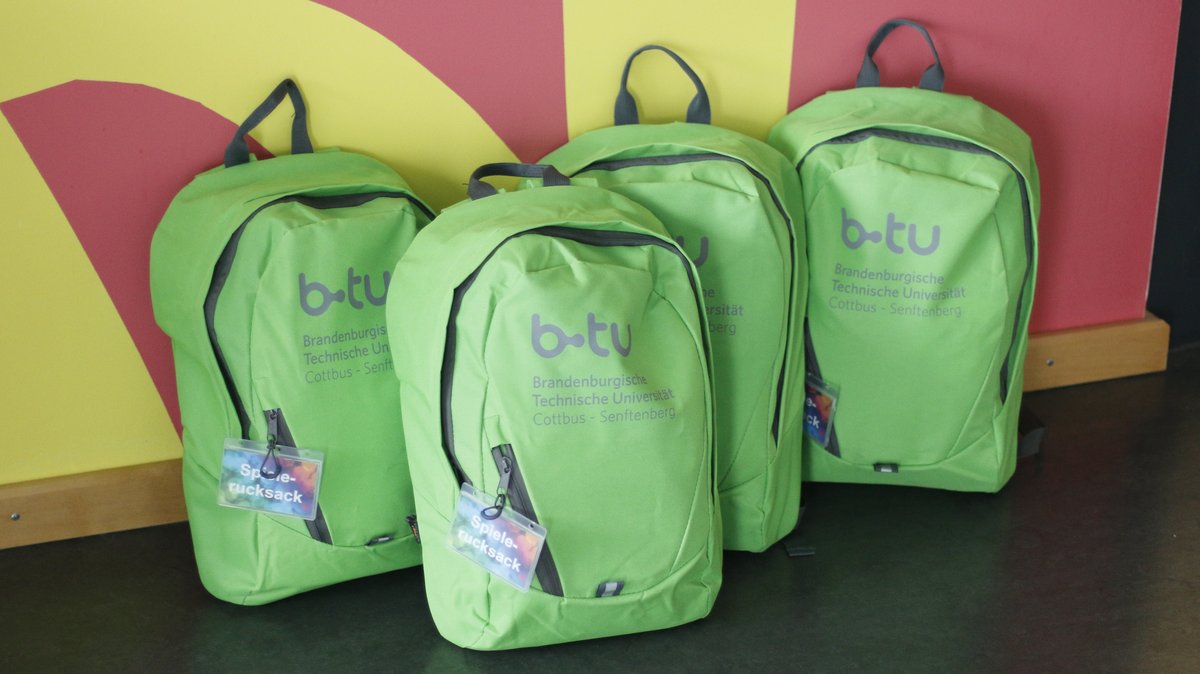 You can borrow a player backpack at the service counters of our libraries during the respective opening hours.
You can also borrow a backpack from Diana Häusler, the Dual Career and Family Officer (Central Campus Cottbus, HG 1.08), by phone.
Contact:
Diana Häusler
Dual Career and Family Orientation Officer
Phone +49 (0) 355 69 3834