Career services at campus-X-change
Campus-X-change offers free services to support you in your transition from job fair visitor to employee.
Photo shooting for application photos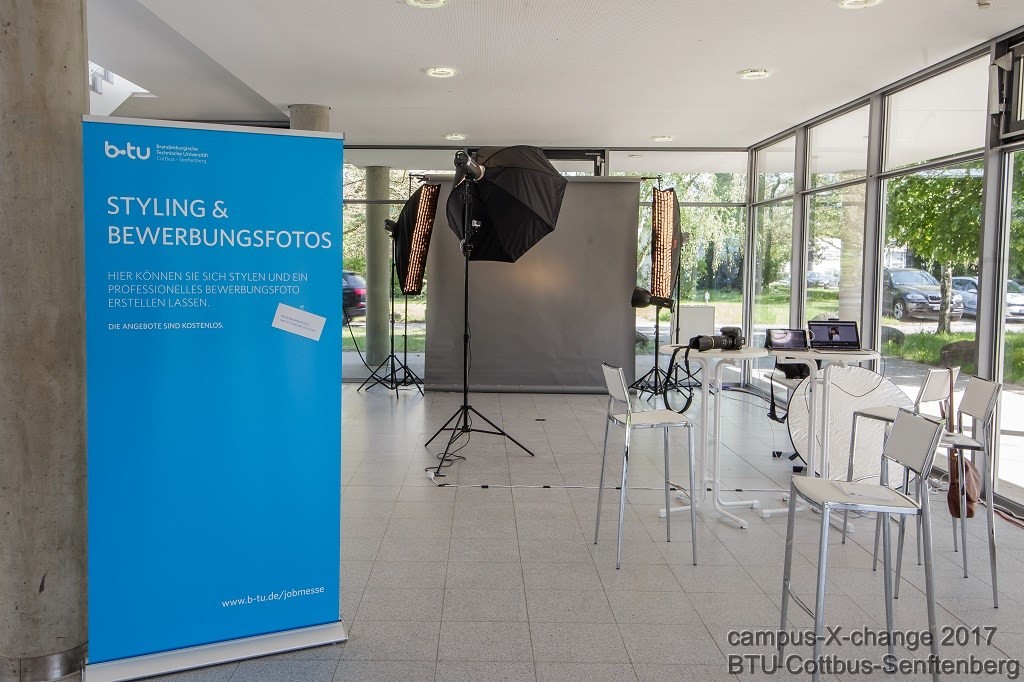 Application photos that will be well received by HR
A professional photographer creates attractive photos for your application documents. So dress the way you would go to the interview.
Job Wall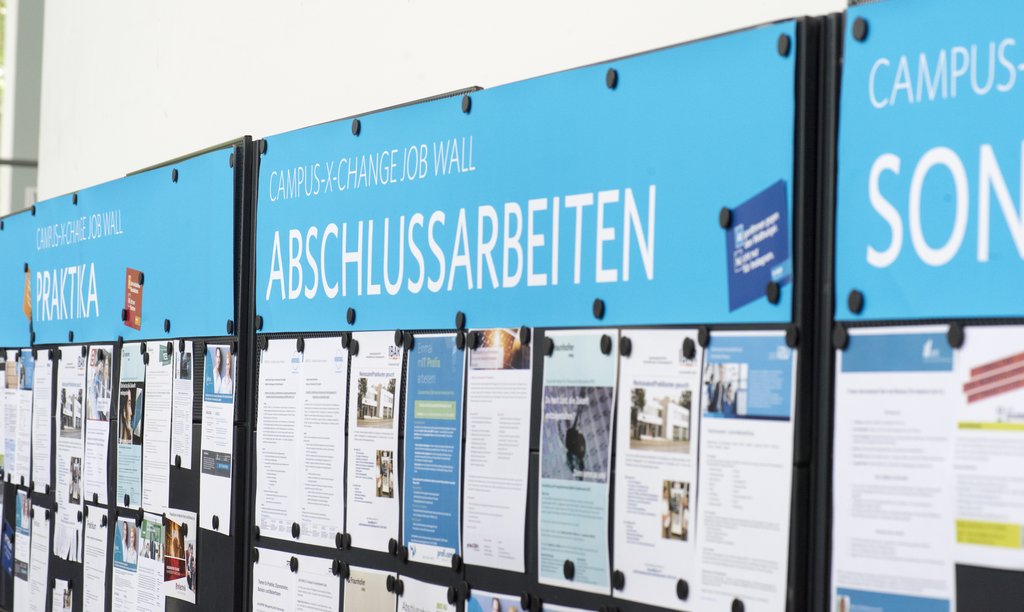 Well informed to the exhibition stand
Many companies not only point out vacant positions at their stand, but also use the Job Wall for their advertisements. A look at the Job Wall can therefore be useful to inform yourself in advance.
Tips for visiting the job fair
Inform yourself early in your studies
At campus-X-change, undergraduate and postgraduate students have the opportunity to find out about potential employers in personal conversations.
In addition to vacant positions, the exhibitors also offer opportunities to enter the company in the form of internships, as a trainee or by supervising the bachelor's or master's thesis.
You can also use the fair to optimise your rhetorical skills, your self-presentation and your question strategy for future job interviews.
---
The dialogue with the exhibitor
Do not be afraid to contact the company representatives. They are at campus-X-change because of the students and graduates, that is, you.
A friendly, open-minded and natural appearance is a good basis for conversation and is more likely to be remembered by the exhibitor than pushiness or false modesty. Be well prepared and inform yourself in advance in the job fair catalogue and on the websites of the companies you are interested in.
Maintain eye contact with your discussion partner and do not be afraid to ask questions. Taking notes during the conversation is also okay.
---
Bring documents with you
Please bring your complete application folders to the trade fair and use our free application folder check.
Do not think of the conversation with the company representative as a job interview, but as an informative meeting. If a company representative is interested in you, it would be an advantage if you could give him or her your CV (inlcuding your application photo).
---
Dress code
The basic rule is: Come as you are.
There is no formal dress code. At the job fair, as well as in the job interview, it is important to dress appropriately. Make-up, perfume and jewellery should be kept discreet. Clothes make people and give a better overall impression.