Design of a geological visitor and education center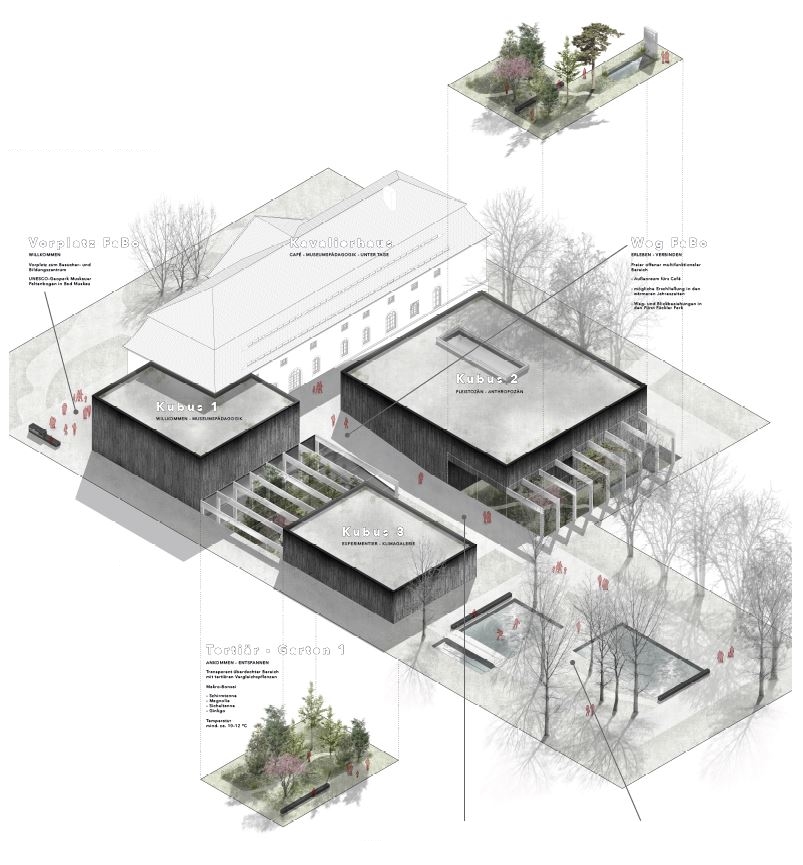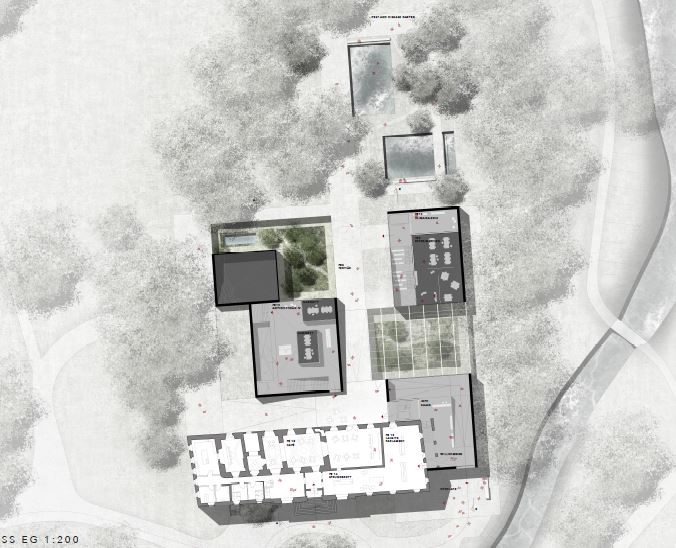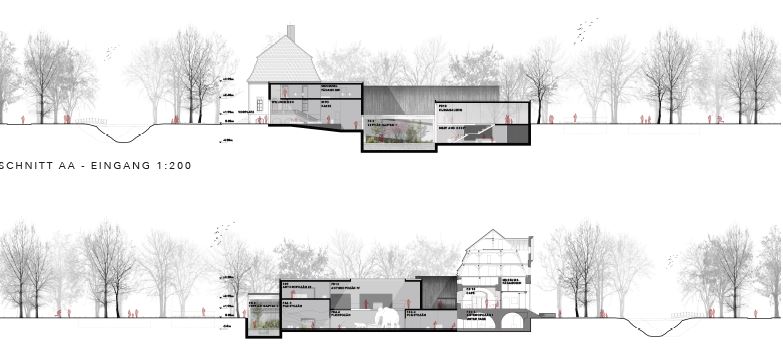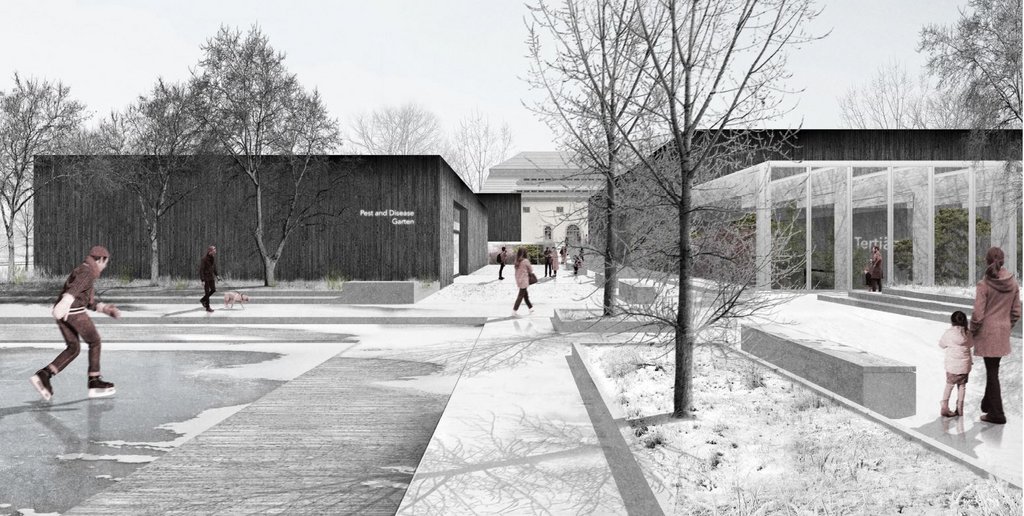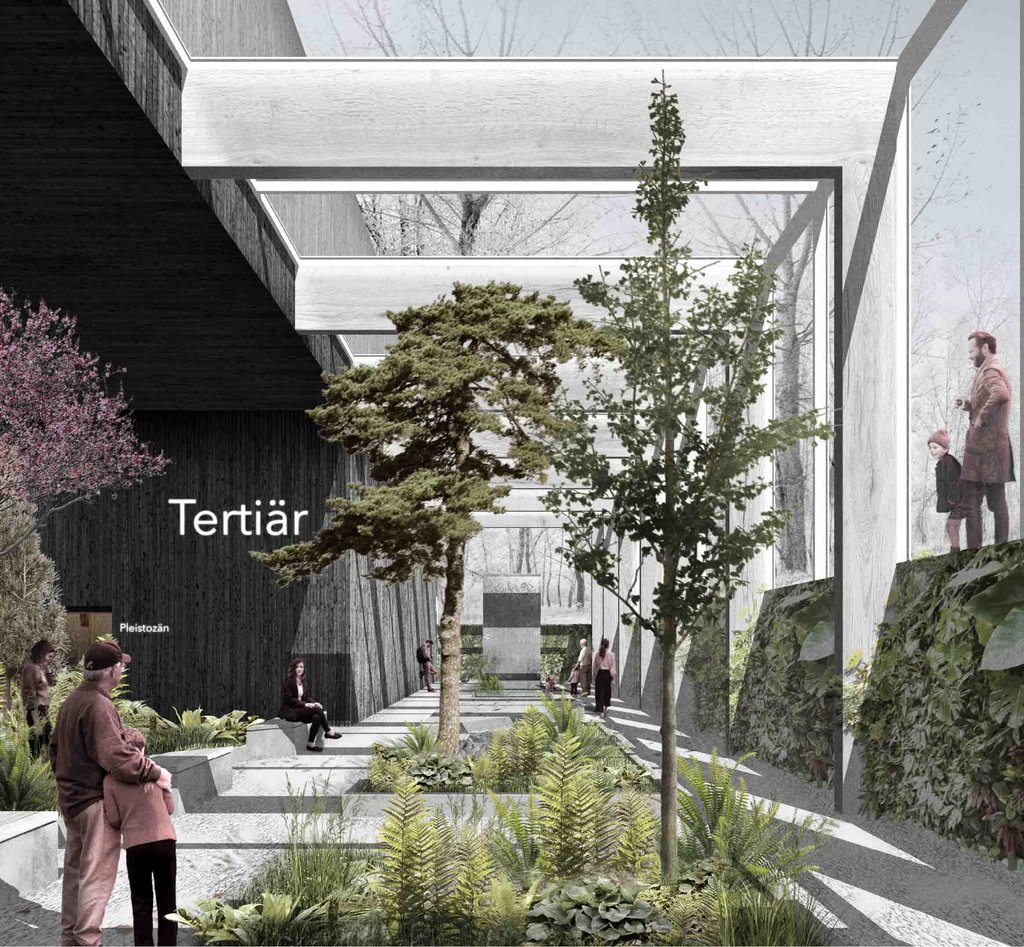 Author: MA Dorothea Lewerenz
Second supervisor: Prof. Jo Achermann, FG Bildende Kunst, BTU
In the Fürst-Pückler-Park in Bad Muskau, a UNESCO World Heritage Site since 2004, a contemporary exhibition building is to be built in addition to the historic castle ensemble. The exhibition deals with the history of the earth and the use of resources in the Muskau Bend. The design is based on the idea of ​​taking a path for the visitor and education center in which the topic of the geological history of the Muskau Arch creates, conveys and makes the architecture tangible - the FaBo is created.
In the background of the historic Kavalierhaus, three cubes are placed slightly removed, which integrate the existing building into a cluster. Due to the clear language of form and the dark colors, the cubes subtly recede into the background and thus strengthen the presence and importance of the Kavalierhaus and the historic palace ensemble. The basement connects the existing building with the new one. Differences in height are taken up in the form of an architectural movement and transformed into a fluid movement.
The FaBo is divided into different areas and zones of encounters.
In line with the theme of the exhibition, which largely also relates to human influence on the history of the earth and climate change, great importance is attached to sustainable construction using reusable or recyclable materials. There is no use of concrete on any floors above ground. Instead, the cubes are erected with a light, vapour permeable wooden stand construction and provided with black carbonized wooden slats. For a better climate and a natural view, the roofs are extensively greened.