An essential feature of Engineering is the transfer of physical laws to technical problems. Mechanics is merely a part of this physical world and yet applicable to a wide variety of issues. Mechanics occurs increasingly in contact with other subjects like Electrical Engineering, Health Technology and Thermodynamics. It also comes in use under the topic of miniaturization and open mining technology. The tools have a universal character. Mechanical model stages such as columns, beams and shell structures can not only be found in aircraft manufacturing but also in biomechanics. A first glance in engineering mechanics provides the basis of a bachelor's degree progamm which can be further deepened in a Master's degree programm.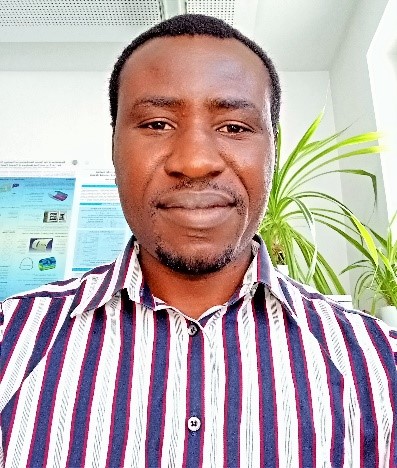 Joseph Michael is a new PhD student for the summer semester 2019 at the Chair of Technical Mechanics and Machine Dynamics. He is a DAAD scholarship holder selected by the Nigerian-German Postgraduate Programme in cooperation with the Petroleum Technology Development Fund and the DAAD. His research focuses on experimental and numerical solutions of carbon fiber reinforced polymer nanocomposites, characterization of mechanical properties and design optimization. His current dissertation project deals with "Synthesis, characterization and numerical simulation of a high-temperature hybrid of carbon fiber reinforced polymer nanocomposites exposed to hot wet oil and gas in the borehole in Hp/Ht".
Welcome Harsh Dabaria und Nishendra Singh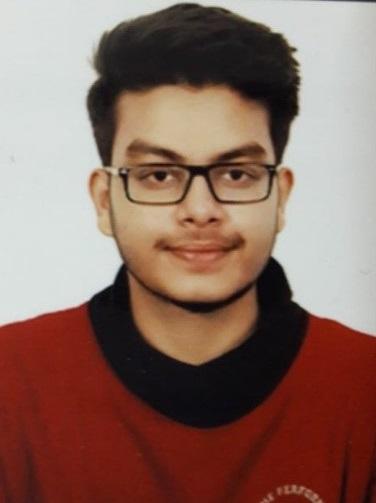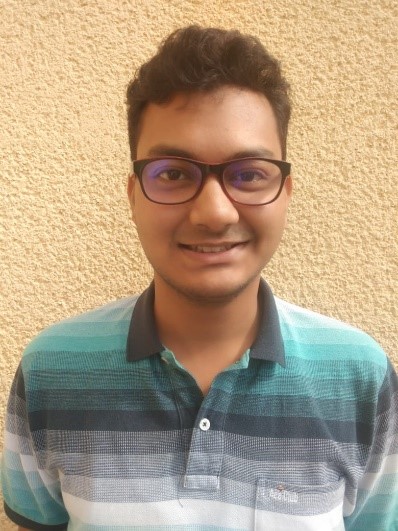 Harsh Dabaria and Nishendra Singh are currently completing their Bachelor of Technology at the Institute of Technology Roorkee in India. They will work for 3 months at our chair within the DAAD-WISE student program. Areas of interest are material mechanics, biomechanics and automotive engineering.
Medal of the Polish President Andrzej Duda
Dr.-Ing. Robert Roszak, research assistant of the Chair of Technical Mechanics and Machine Dynamics, was awarded the bronze medal on 18th of December 2018 by the Polish President, Andrzej Duda, in Poznan for his many years of service to Poland. He was honoured for his exemplary and particularly conscientious performance of his duties as Head of the Chair of Mechanical Engineering and Power Engineering and Dean of the Technical Faculty at the Konin University of Applied Sciences.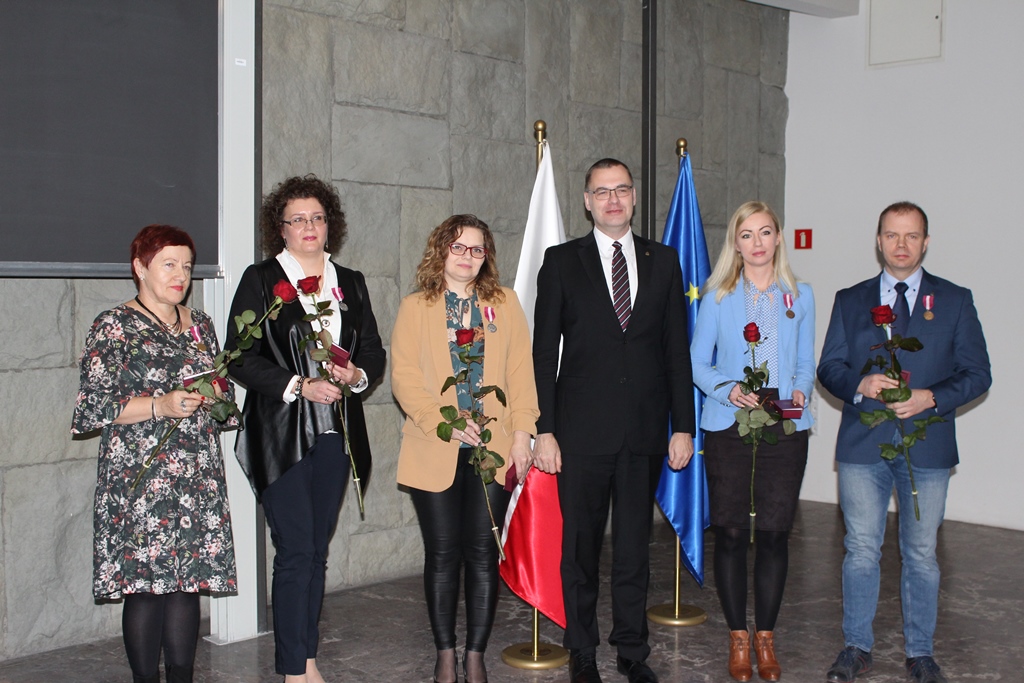 Kick-off event for (three) new projects
On Friday, 19th of October 2018, three projects will be starting with a kick-off meeting in Senftenberg, focusing on the potential of plastics for a wide range of applications.
The share of plastics in motor vehicles, trains and aircraft is growing. Plastics as a construction material reduce the weight of vehicles and thus help to save energy and fuel. The demand for high-performance materials with new properties is increasing. What current technologies are currently being researched at the BTU Cottbus-Senftenberg are provided by scientists headed by Prof. Dr.-Ing. Matthias Ziegenhorn and Prof. Dr.-Ing. Ralph Schacht from the fields of technical mechanics and machine dynamics and electronic circuit technology at the kick-off meeting.
Mr. Bogusz Nowak becomes M.Sc.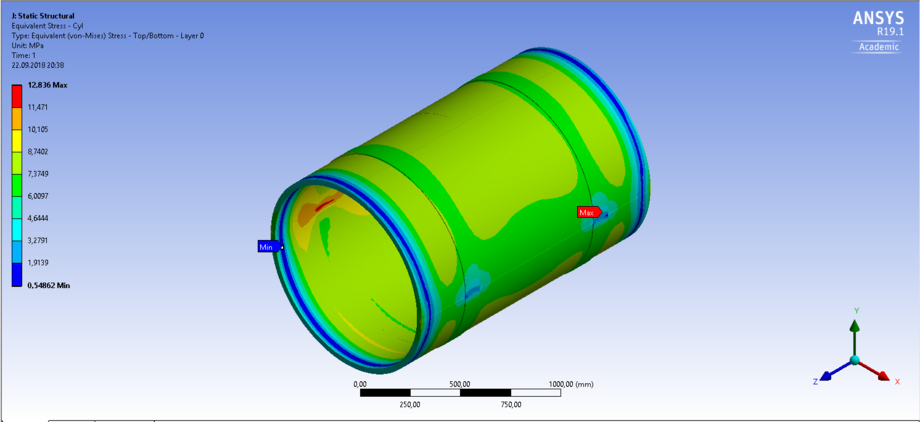 Our newest research associate, Bogusz Nowak, became a Master of Science, by successfully defending his Master Thesis, on topic "Concept of the composite pressure tank demonstrator". The main objective of the work was to develop a CAD model of a tank made of polymer composites reinforced with fiberglass, and to develop a laminate layup in such a way that the tank meets the strength requirements set by the company. Such a model will in future be the basis for producing a prototype of LNG transport tank to develop or improve a production technology. In the work, strength tests of the supplied materials were carried out in order to extract the input data necessary for simulation. After the tests, the values of engineering constants for materials were determined using the classic laminate theory. Next, the tank model was created in accordance with the requirements and after its implementation, laminate layups were generated and FEM simulations were performed, the result of which was the distribution of stresses induced by the internal pressure in the tank. Later the laminates were redesigned to create vessel fully capable of enduring required conditions.
Visit of the prime minister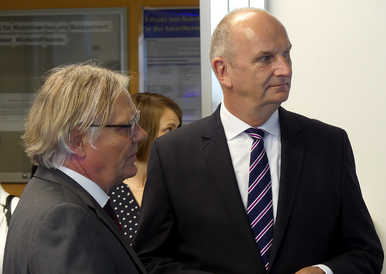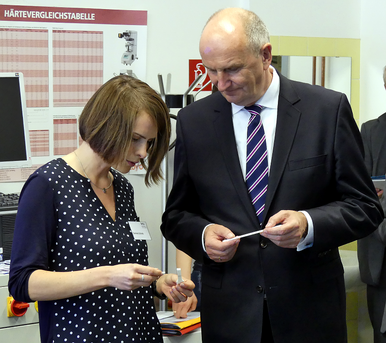 On May 14th, 2018, Minister President Dr. Dietmar Woidke visited the mechanical engineering laboratories in Senftenberg. Prof. Dr.-Ing. Matthias Ziegenhorn outlined at this occasion the current research topics at his chair and emphasized the main focus in the near future.
One major subject is the characterization of additive manufactured materials. Hence Daniela Schob presented to the visitors the measuring procedure for additive manufactured PA12 tension test specimens.
3D High Performance Composites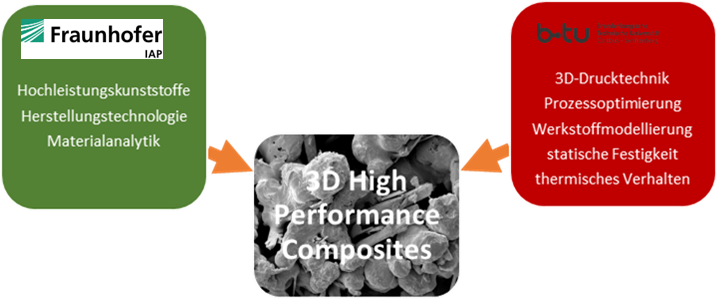 Since May 1st 2018, the professorship and the Fraunhofer Institute for Applied Polymer Research (IAP) - Research Division Polymeric Materials and Composites got the approval for the project "Investigations on the fabrication and modeling of the strength behavior of high-performance composite plastics using 3D printing - 3D High Performance Composites". This is carried out within the guideline of the ministry of Science, Research and Culture (MWFK) "strengthening of technology and application-oriented research and science in the state of Brandenburg" (StaF - directive).
Prof. Dr.-Ing. Matthias Ziegenhorn in Haining (China)

On November 23rd, 2017, Prof. Dr.-Ing. Matthias Ziegenhorn became consultant of the CAOHEJING-Hi+Tech Park in Haining (China). The CAOHEJING-Hi+Tech Park acts as an innovation center supporting technology-intensive enterprises and promoting commercialization, industrialization and internationalization of scientific and technological achievements.