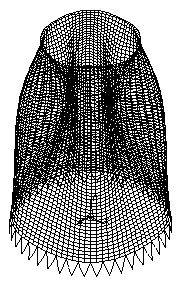 The changed practical conditions in structural design due to the constantly increasing use of calculation programs require a change in teaching content and teaching concepts for the subject of statics and dynamics.
Basics and principle presentation of the most important structural methods in computer-oriented notation.
System idealisation, i.e. conversion of a real construction into a calculable, static system
Safety concepts, load assumptions and design concepts
Load-bearing behaviour as a function of system geometry, material, cross-sectional shape and calculation method
Evaluation of the calculation results for design or verification on the basis of national and European regulations
Possibilities and limits of software for calculation and design
With the introduction of Bachelor's and Master's degree courses and the requirement to design the Bachelor's degree as the first professional qualification, a fundamental restructuring of the course of study took place. The teaching contents were integrated into interdisciplinary modules under the aspect of a project-oriented study.
These modules are used for the courses of studies
Civil Engineering (Bachelor)
Civil Engineering (Master)
Industrial Engineering/Civil Engineering (Bachelor)
Industrial Engineering/Civil Engineering (Master)
are offered.
In addition, due to the modular nature of the course, it can also be taken by students of other degree courses if they have the relevant prior knowledge.