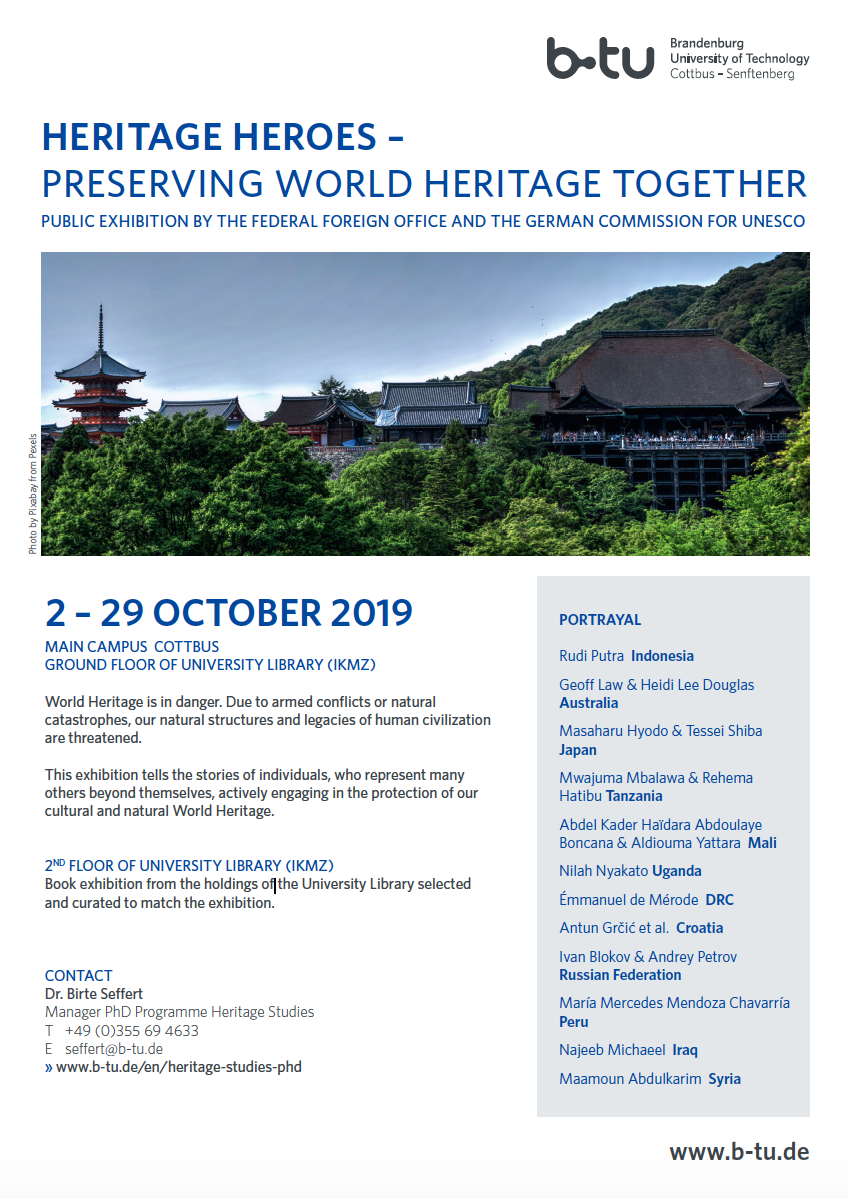 Heritage Heroes exhibition comes to IKMZ Foyer at BTU Cottbus
This 2-29 October, the IKMZ at BTU Cottbus-Senftenberg will present Heritage Heroes - Preserving World Heritage Together: a special exhibition by the Federal Foreign Office and the German Commission for UNESCO.
This exhibition features stories and personalities of those fighting for the preservation and restoration of natural landscapes, architecture, and works of art, despite their threatened erasure by conflict and natural catastrophes. While singular actions often seem smaller than their countering and destructive forces, the courage of each individual counts!
The 2nd floor of the library will also present a book exhibition from the holdings of the IKMZ library, curated to match the exhibition.
Heritage Studies student awarded the BTU scholarship for PhD students who are active in establishing international cooperation within their Chair/Department (DAAD STIBET funding)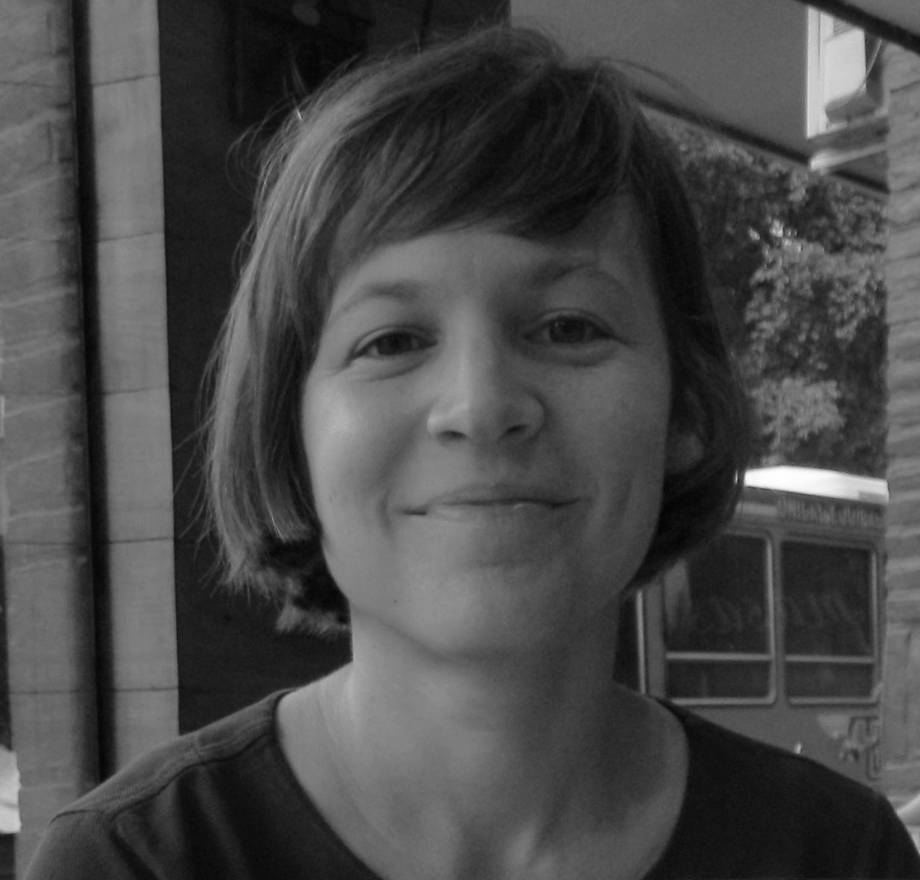 Ms. Valentina Torelli, Chair of Environmental Planning, is writing her dissertation on "Understanding Dissonance: The Agrarian Historic Landscape of the Palladian Villa as World Heritage".
She has been awarded for her exceptional engagement in building cooperation with her home university, the University of Ferrara (Italy) in the area of cultural landscapes and the management of cultural heritage with the aim to organize joint summer schools, also involving other European partners, and working towards cooperation with the PhD Programme in Heritage Studies. Her supervisor, Prof. Michael Schmidt, stresses the high quality of her research and her commitment in teaching.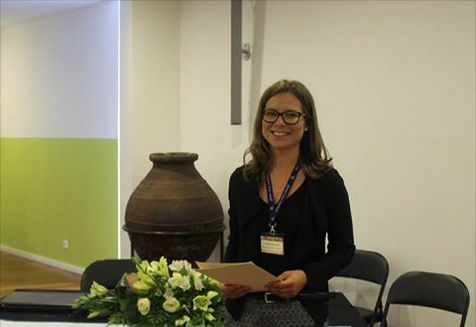 Marlen Meissner writes her dissertation supervised by Marie-Theres Albert and Christoph Wulf (FU Berlin) on the valorisation of intangible cultural heritage within the PhD Programme Heritage Studies.