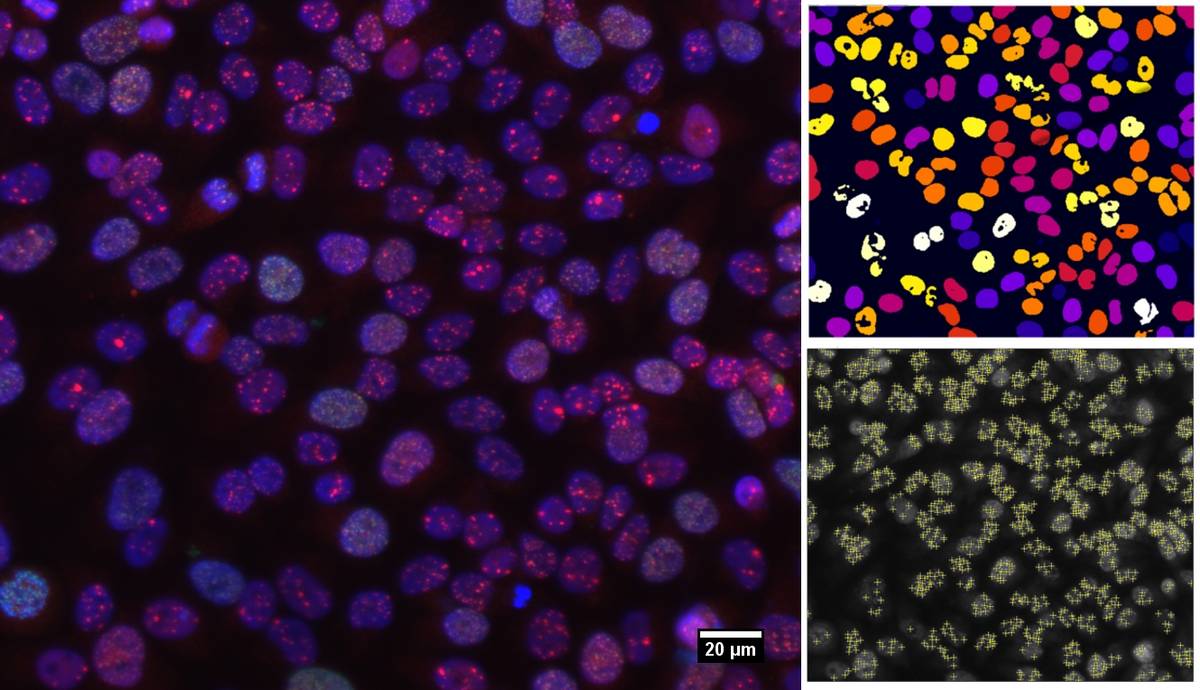 The difference between aging and falling ill
The multimodal analysis of blood permits better adaptation of treatments
Hardly any other body component permits as many statements to be made on the health condition of a person as the "liquid organ", blood. In its function as a central supply unit, many indicators for illnesses, defective organ functions, genetic defects or the influence of pollutants merge in the blood. However, little research has been conducted on how the blood changes with age. In order to find out what differentiates normal aging phenomena from age-related illnesses, analysis models must be developed which take several factors into account at the same time.
In the »Multiomics – multimodal predictive analysis in the organ blood« project, headed by Prof. Dr. Jürgen Brosius from Brandenburg Medical School, work is being conducted in order to translate the manifold indicators of age-associated illnesses in the blood in reliable diagnoses. Dr. Anne-Helen Lutter from the Chair of Cell biology is co-head of this research project: »If we are able to distinguish whether blood values indicate normal signs of aging or the beginnings of a disease, each patient can receive exactly the treatment they require. Superfluous or insufficient treatments may thus be avoided «.
Monocytes play an important role in achieving this objective. These are the immune system cells circulating in the blood. »The relationship between monocytes and atherosclerosis, osteoporosis and other diseases is well-established. For this reason, we are hoping to obtain important knowledge from the analysis of the monocyte population depending on age with regard to predictive characteristics«, explains Dr. Lutter. Because our immune system generally already reacts before we feel ill, indications of illness could be detected early on. In order to identify these indications accurately, comprehensive records, for example for age-related immune dysfunction, are required.
The Multiomics project was co-initiated by Dr. Stefan Rödiger from the Chair of Multiparameter diagnostics. His team is concerning itself with the question of how DNA double-strand breaks can be utilised as biomarkers in cancer treatments. For this purpose, digital image processing and statistical bioinformatics are used, but also studies have to be conducted on the correlation between age and health. Not least, it is important that blood values can be rapidly examined, ideally independent of a location. The researchers want to collaboratively unite all these competences in Lab-on-Chip (LoC) technology, using which the many parameters can be analysed simultaneously. Here the researchers are in particular targeting indicators for illnesses with high death rates, but good treatment options in case of early diagnosis. »Osteoporosis, rheumatism, leukaemia, cancer, dementia or depression would be illnesses which could be recognised more quickly and treated more effectively with the new methods«, explains Dr. Lutter regarding the possible potential of the new technology.
Here the Multiomics project not only conducts research on improved procedures, but also provides analysis competence to other projects within the cooperative project. On the other hand, the researchers are making use of the MHB's clinical expertise and provision of blood samples. The multitude of possible prognosis markers are being drawn together through the surveys by Prof. Dr. Jacob Spallek from the Chair of Health Sciences, and analysed using data mining methods, i.e. comprehensive statistical information.