Architecture Discover the study programmes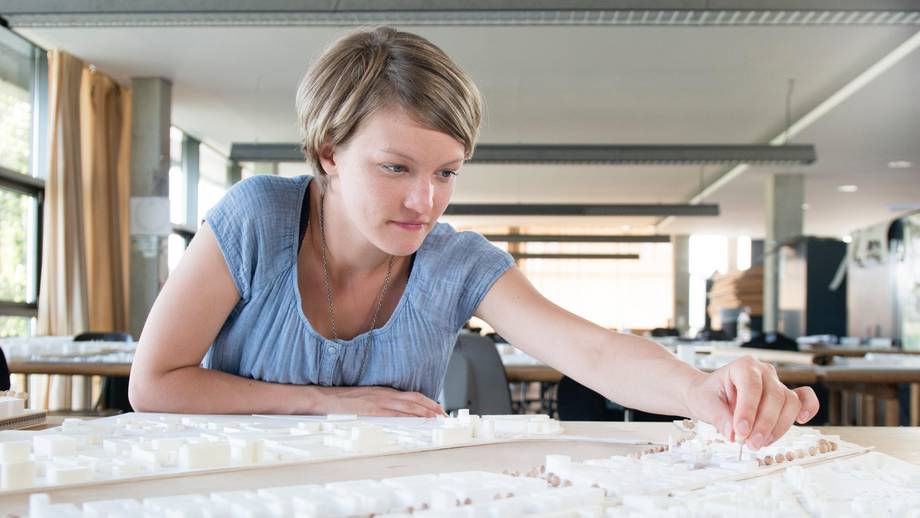 "Architecture is Construction" - arguably the most important formulation by Prussian architect Karl Friedrich Schinkel developed as early as 1830, links architecture and constructional engineering. In fact, the interplay of design, construction, and function, as well as the embedding in the environment, significantly determine the quality of a building. This holistic approach focuses on the architecture study programme of BTU, which - as a Cottbus model - unites architects, urban planners and civil engineers in a single faculty.
The aspiring planners and engineers learn from the beginning to conceptually develop their ideas from the initial design to the finished building. From sketch to computer-aided planning on the PC to spatial implementation in the form of models, design, economic, ecological, social, static-constructive and supply-technical aspects of construction planning are linked. In regular consultations and presentations, the students communicate and discuss their findings and benefit from the feedback of their lecturers. The joint work in project teams and in the studio simulates the sense of a real laboratory that best prepares the future engineers and architects for a demanding professional career.