Health / Social / Music Education Discover the study programmes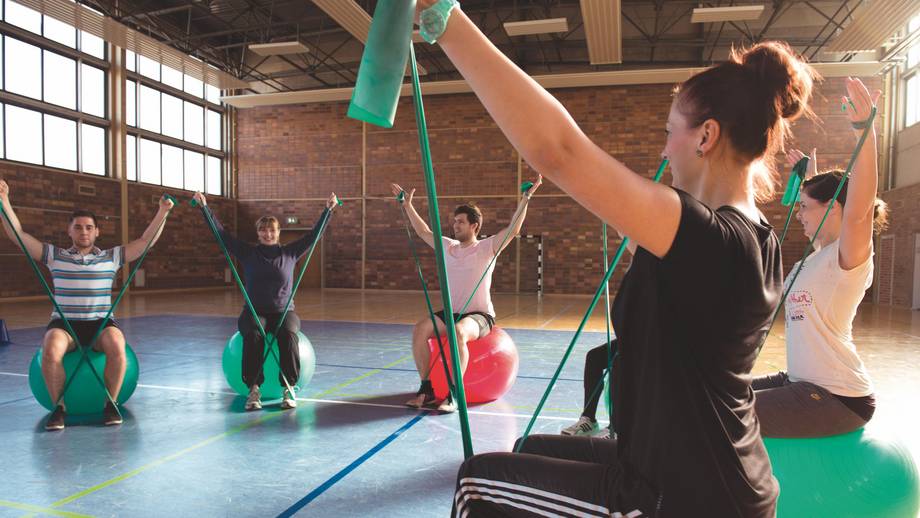 The students of the therapeutical sciences at the Senftenberg campus work on the interaction between body movement, muscle strength, and joint stability, with a focus on physiotherapy. They learn about the latest scientific findings and methods on how patients can be rehabilitated after surgery - for example on the knee. The study program, which ends after eight semesters with a Bachelor of Science, simultaneously influences an integrative education to become a state-approved physiotherapist.
At the Senftenberg campus, there is another degree which also focuses mainly on health importance: The study of nursing science, which also concludes with a Bachelor of Science degree and at the same time includes training as a nurse for the health and nursing profession.
In the picture, students experiment with self-exercise strengthening exercises with gymnastic ribbons, which not only promote joint stability but strengthen all areas of the body.