Health day February 2020 "No stress with the stress" - topics such as coping with and avoiding stress, mindfulness, relaxation, time management were priorities this year.
Impressions from the foyer
We thank you for the support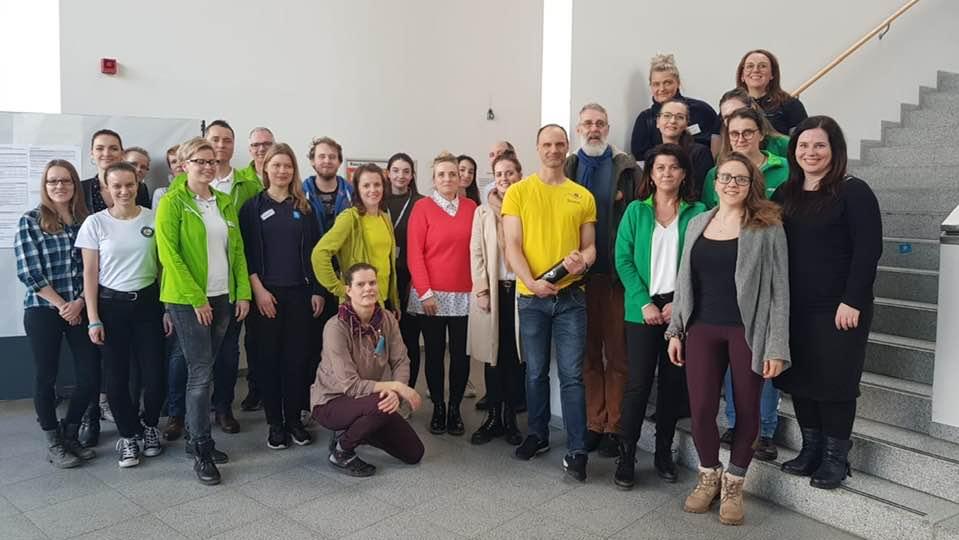 AOK Nordost
BARMER
Deutsche Stammzellspenderdatei
DRK-Blutspendedienst Nord-Ost
Fachgebiet Arbeitswissenschaften & -psychologie
Gesamtpersonalrat BTU
Hochschulsport BTU
ICO Innenprojekt Cottbus GmbH
Lehrstuhl Qualitätsmanagement
Medi Fit Vital Fitness- & Gesundheitszentrum
Orthopädie- und Reha-Team Zimmermann GmbH
Reha Vita GmbH
Studentenwerk Frankfurt (Oder)
Techniker Krankenkasse
Unfallkasse Brandenburg
WELLNESS CONCEPT
We would particularly like to thank the students Sinnika Treuger and Juliane Feist, who actively supported us in the "Health Management" module with Prof. Silke Michalk. You are welcome to send topic requests for the upcoming health day to gesundheitsmanagement (at) b-tu.de. Would you also like to support the BTU Health Day? Then get in touch with us!