Student health promotion Measures to improve the health and well-being of students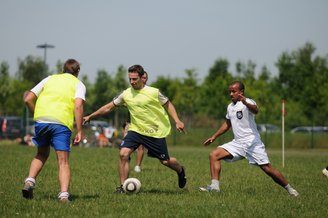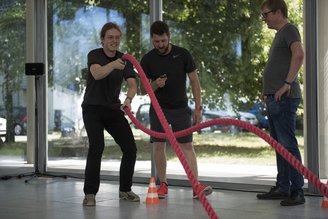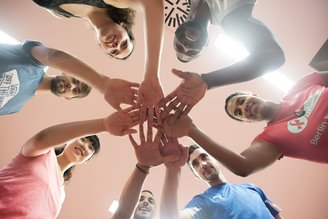 City cycling from 05.09. until 25.09.2021 Register for the "BTU Cottbus-Senftenberg" team!
The city of Cottbus is again participating in the nationwide "City Cycling" competition. The aim of this campaign is that as many routes as possible are ridden by bike.
The BTU Cottbus-Senftenberg is also taking part with all BTU locations under the direction of Prof. Peer Schmidt.
In the campaign period from September 5th, 2021 - September 25th, 2021, the kilometers of all participants will be recorded and evaluated. Every kilometer you cycle counts, whether in your free time or on the way to school / university / work, whether in Cottbus or outside the city.
Register for the "BTU Cottbus-Senftenberg" team at: https://www.stadtradeln.de/registrieren or with your mobile phone via the "Stadtradeln" app. Let us together cover as many trips as possible by bike in a climate-friendly way. You can find more information about the campaign in the flyer "Stadtradeln-Cottbus is there!"
Moodgym: Online self-help for depression (AOK)
Moodgym is aimed at all BTU members. AOK's free online training supports a stronger psyche. The exercises help to recognize unhealthy thought patterns, to replace them with new ones and thus to positively change behavior - according to the motto: "Think new, feel better". The aim of the program is to reduce depressive symptoms and prevent depression. The effectiveness of the methods from cognitive behavioral therapy has already been proven by studies. Register free of charge at: https://moodgym.com.au/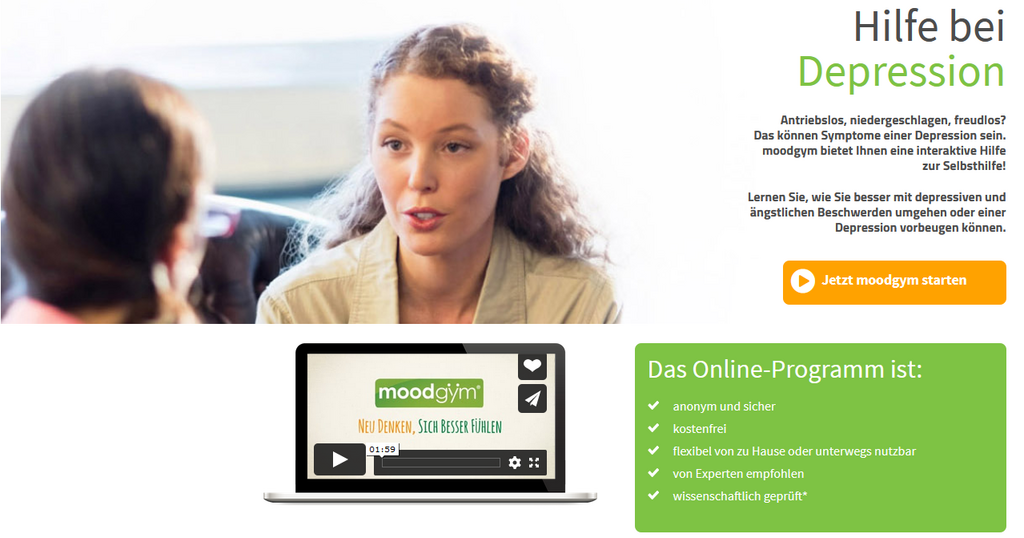 Stress under control: 4-week training program (AOK)
With the program "Stress under control" you can take a deep breath. The AOK's individual online training makes you more resilient to the challenges of everyday life and helps you to permanently avoid stress. Register free of charge for the 4-week training program at: https://www.stress-im-griff.de/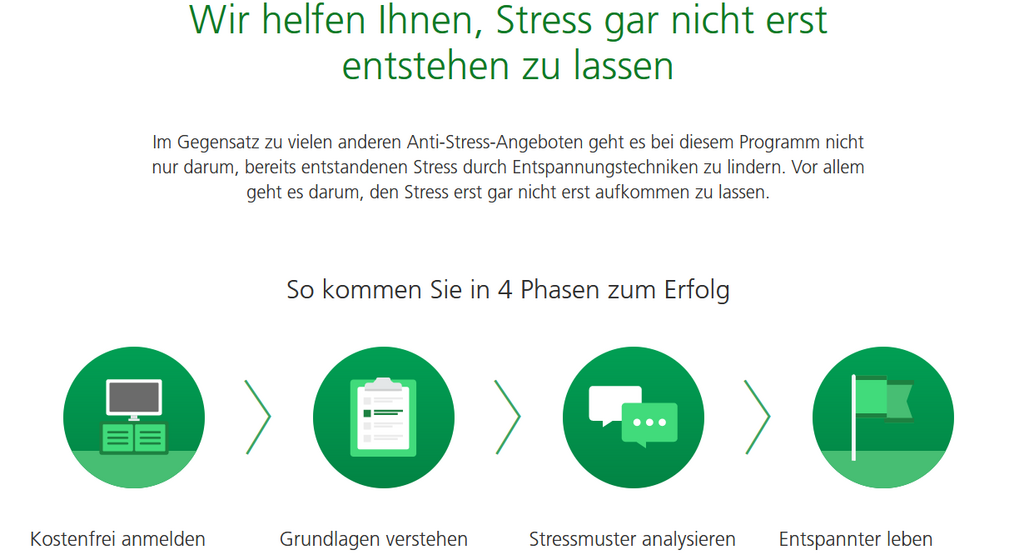 Psychological advice from the Studentenwerk Frankfurt Oder
Students can take advantage of individual psychological counseling if there is a need for counseling on both study-related problems and problems in the personal environment and there is no exemption from the student union fee.
Psychological counseling is offered by the psychologist Annekathrin Schmidt.
The appointment for the consultation is arranged exclusively via the service point of the Studentenwerk in Cottbus. To make an appointment, call 0355/78 21 588 or email service-cb(at)swffo.de.
The advice is given in German or English and advice appointments are available every 2 weeks. Due to the pandemic, the appointments are currently being made over the phone; there are regular one-on-one meetings.
Your master plan A prevention project to promote the health of students
Exam anxiety? Blackout? Stress? Writer's Block? Sometimes there is a lack of drive to engage with the study. Or the question arises whether the decision to study was the right one. There are also people to whom the "No! «-It is difficult to say or who have difficulty giving a presentation in front of others. Some take stimulants to get through the day or just don't know what to do next.
Good advice is required for these questions, but also for multiple workloads and excessive demands during studies. Not every crisis can be overcome alone. That is why there is professional support at the BTU Cottbus-Senftenberg:
Contact point in the Central Student Advisory Service with Dr. Jonas Neubert.
During these special times we have put tips against loneliness for you together.
Furthermore there are i.a. the following external offers:
Massage offer on the campus
Once a week, relatives and employees of the BTU Cottbus-Senftenberg can take advantage of the offer of a massage during their break. with the help of neck or back massages, tensions can be released. a soothing, short relaxation can be enjoyed in everyday working life. this is a self-payment offer.
The massage offer will be suspended in the summer semester 2021. Alternatively, you can make an appointment at the practice at the usual conditions.
Main Campus
When? Tuesdays 9:30 - 12 and 15:30 - 18 (weekly)
mondays 12 - 15 o'clock (odd calendar week)
Where? Verfügungsgebäude 1 C, Room 0.19
Who? WELLNESS CONCEPT, Katja Arnold
Wie? T +49 (0) 355 75 23 92 07, katja.arnold(at)web.de
Campus Senftenberg
When? Wednesdays from 12 - 15 o'clock (1x per month)
Where? Building 1, room 130
Who? Ergo- and physiotherapy practice Woßlick
How? T +49 (0) 3573 36 55 12 (latest by 12 noon on Monday)
The ZE Hochschulsport comes with an energy booster for its courses.
A short, active learning break of 5 to 7 minutes to the middle of the course and the students' concentration is already restored. we come directly to the course and guide you and the students through a variety of strength, stretching and mobilisation exercises. a moderate exercise programme especially for the neck, back and shoulder muscles not only provides physical relaxation but also promotes the ability to concentrate and thus has a positive influence on the rest of the course. we bring hedgehog balls, thermal tapes and other small materials.
If you are a lecturer* and want to do something good for your participants, then register your event now and look forward to a relaxed learning atmosphere, an improved working atmosphere and a more pleasant sense of well-being.
Fit at the study place short & concise:
What: Strength, stretching and mobilization exercises
Duration: 8 weeks (at the start of the respective semester)
Duration: max. 5-7 minutes
Number of participants: unlimited
Time: between 10 and 15 o'clock in the middle of the course
Locations: Senftenberg
Get in touch with us:
Central institution University sport
Lysann Scholz
T +49 (0)3573 85 246
E sport(at)b-tu.de
Contact person: Catharina Buchenau (Cottbus), Lysann Scholz (Senftenberg)
University sport keeps you fit and healthy, allows you to balance your studies and work, creates contact between university members and brings German and foreign students closer together - no matter which sport you choose.
The Central Institution for University Sports offers a wide range of different sports courses for all members of the university. If your own favourite sport does not yet exist, please contact ZEH.