What do our Alumni do for a living? We were curious and asked them. Each month one BTU-alumni and its current profession will be presented.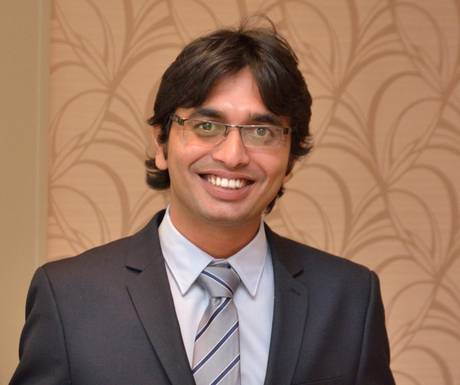 Shahidul Islam Johnny
Heritage Conservation and Site Management (M.A.), 2016
Like many other Bangladeshis, Johnny was born into a farmer's family that lived in very modest circumstances in a simple rural village. Instead of telling his child to work in the fields with him, Johnny's father encouraged him to prepare for school and even go to university. Years later, Johnny finds himself working for the Permanent Delegations to UNESCO.
What is your current job?
Since September 2016, I have been working as a "Probationary Research and Liaison Officer" at Permanent Delegations of Bangladesh to UNESCO in Paris, France.
How did your studies at BTU Cottbus-Senftenberg influence your career?
Referring to this question, I would like to recall the refusal of my German study visa in 2014 by the Embassay of the Federal Republic of Germany in Dhaka which mentioned that the study program would not fit into my future career. I would like to convey my profound thanks to my German friends Dr. Andreas Meissner, Christian Kemperdick, and his wife Hildegard Allemand whose extraordinary support helped me to obtain a German study visa to do my master's degree at BTU Cottbus-Senftenberg in Germany. My current job is the direct result of the study program, which has improved the value of my understanding of heritage conservation and site management and furthermore, enhanced my knowledge in tangible and intangible cultural heritage presentation and interpretation, as well as increased the understanding of sustainable development through balancing heritage preservation and economic development. Moreover, BTU Cottbus-Senftenberg provided a strong foundation for my career through excellent teaching, guidance and training during my entire study period.
What is your strongest memory from your time as a student at BTU Cottbus-Senftenberg?
My entire study period at BTU Cottbus-Senftenberg is full of great memories. It was a great opportunity to interact with students from different countries through group work, the BTU buddy program, as well as field trips and cultural programs. My strongest memory is falling in love with the library, which I fell for from the first day when I entered the library. The so-called Information, Communication and Media Center was the place where I used to find peace in my mind and prepared all of my academic work. I thoroughly enjoyed my study time in the library and now, I miss it a lot.