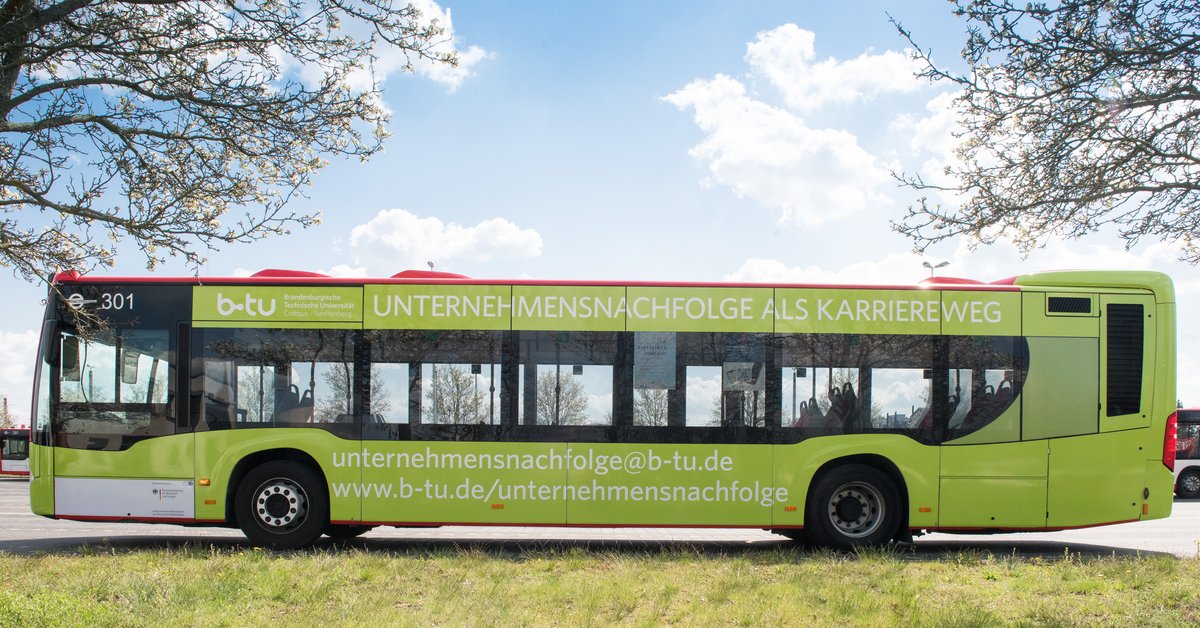 The Lausitzer NachfolgeBus is the new interface between those handing over and those who follow in the region.
- The bus runs daily through the region as a regular service bus operated by Cottbusverkehr GmbH and uses the advertising space to advertise company succession as a possible career path in Lusatia. Potential successors and companies with a need for succession are thus made aware of this topic.
- Those who wish to succeed can take part in a special trip to a tailor-made company without a successor solution. The companies can present themselves individually to the potential successor and in the best case the successor is secured.
- Companies with a need for succession can present themselves on action days and public events related to succession in the successor bus at Lausitz universities and get in touch with students and employees.
- The company succession is made more visible for students in teaching through seminars and theses at the BTU Cottbus-Senftenberg and can be experienced through practical examples.