Guide for new international students
You have decided to do an exchange or to take up full-time study at BTU Cottbus - Senftenberg. But before you can pack your things and set out for Germany, there are still a few things you can organise in your home country. The International Relations Office has put together a guide for new international students that is intended to help before, during and after their studies.
On the following pages you will find information about the registration at BTU, what you need to bear in mind before your trip to Germany, which documents and requirements are important to study at BTU Cottbus - Senftenberg and much more.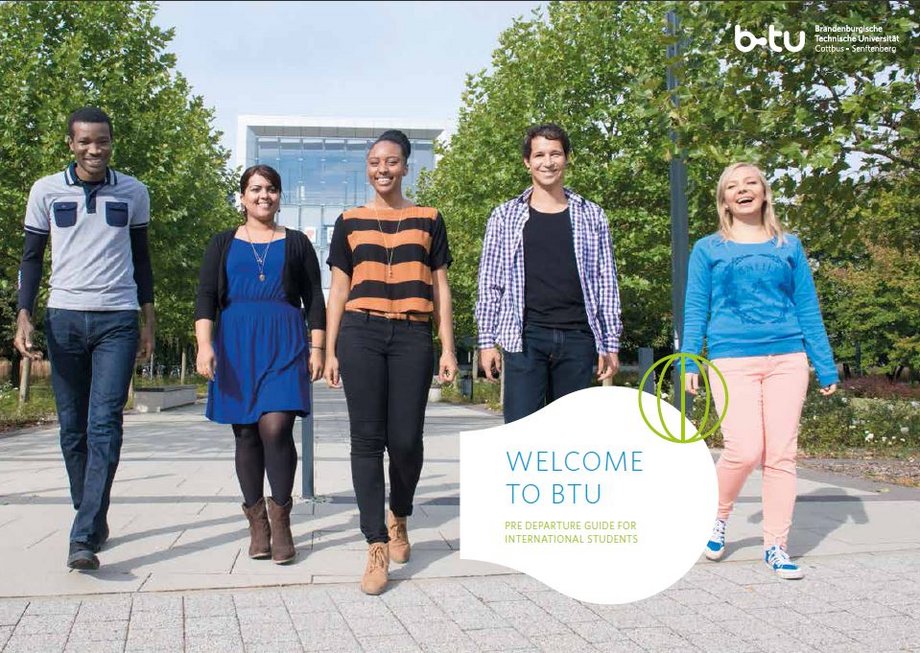 Brochure - Welcome to the BTU
In addition to the information on our website, our 'Pre Departure Guide' has many hints for the further process of the registration procedure, as well as summary of information regarding your trip, housing options, living expenses, and BTU and its surroundings.
Download: brochure - Welcome to the BTU