<! -- -->

Civil Engineering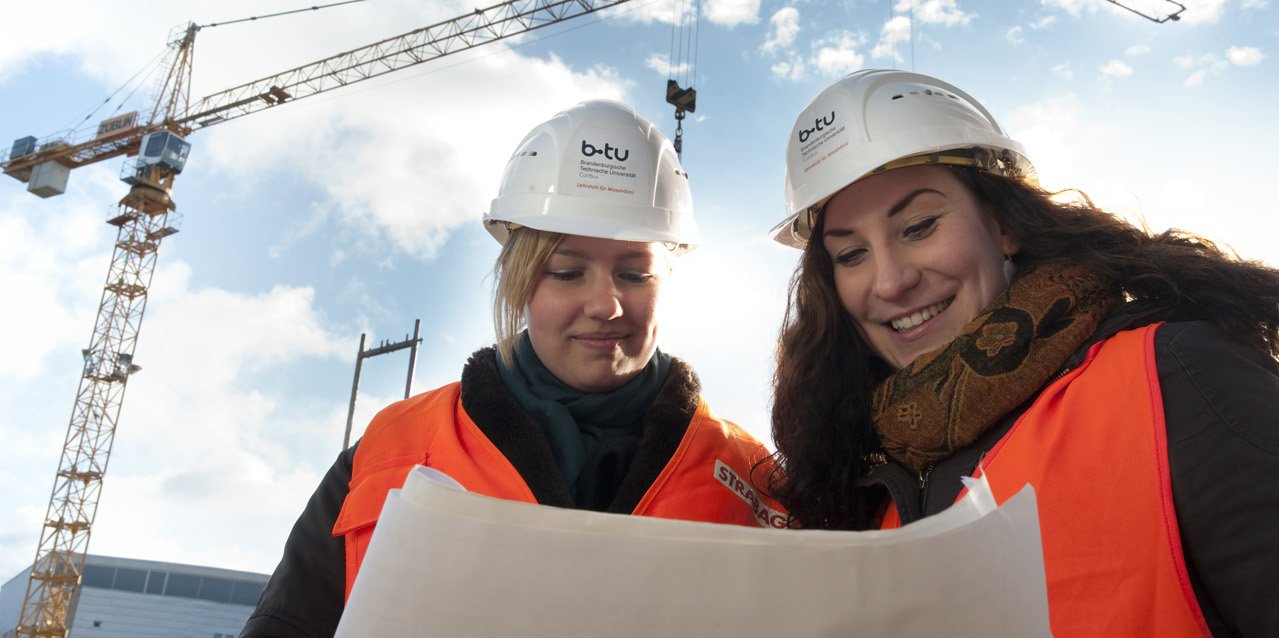 Master of Science (M.Sc.)
Description
'There will always be building' - but building is changing. The more standard tasks tend to occur in the background, whilst new, highly sophisticated planning and building methods are becoming increasingly important. Building has become a highly complex process - whether in construction and civil engineering, transport planning, or in air conditioning and energy optimization. For a while now this has not only concerned new building but also the customized development of existing and historic buildings has increasingly become the particular trademark of German engineers. The basic skills provided by bachelor's degrees are not sufficient to meet these challenges; what is needed are well-educated civil engineers at master's level.
The Master's Degree in Civil Engineering of the BTU Cottbus-Senftenberg offers the necessary skills. Building on the basic research-oriented bachelor's programme, it leads to a further professional and research qualifying university degree, which is equivalent to the old 'Diploma in Engineering' of a technical university. The master concept at Cottbus offers the option of setting individual priorities. There is the possibility of carrying out a semester abroad, a longer engineering internship or further opportunities of building an individual profile through participation in the current research activities of the University.
As with the bachelor's programme, the master's programme at the BTU Cottbus-Senftenberg is project-oriented. Sophisticated methods, creativity and social skills are taught and trained through practical concrete assignments. As a result, in addition to technical and social skills, graduates gain the fundamental and methodological knowledge necessary to structure, organize and implement interdisciplinary construction tasks and successfully engage in an international work environment.
Professional Fields of Activity
Professional and leadership roles in national and international planning offices, construction companies and in public institutions and administrations
Design, engineering and construction in the building, civil, transport and water
Research and development in industrial companies, research institutes or universities
Applications and Admissions
All study programmes