<! -- -->

Lightweight and Material Technology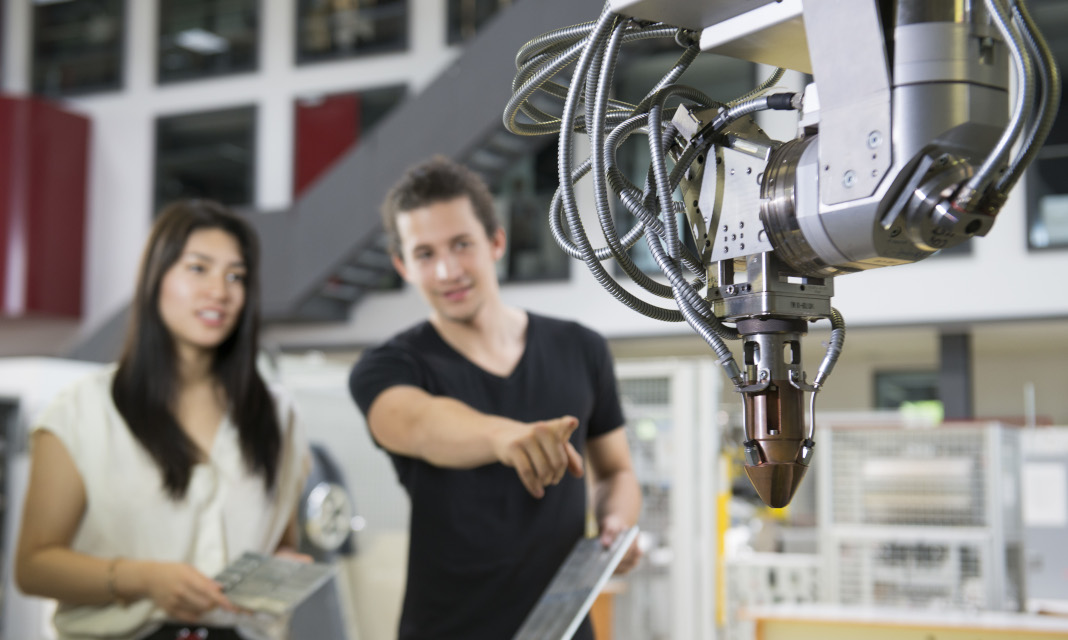 Master of Science (M.Sc.)
Description
Lightweight and material technologies are important drivers in many industrial sectors. Up to the finished part, each material is subjected to different processing and manufacturing processes, which shape the product and application properties. For the diverse lightweight construction tasks and material-specific requirements, specialized knowledge of modern materials, manufacturing processes, lightweight construction methods and their interaction is required in almost all areas. The cross-sectional content of the study program brings together different perspectives in a holistic approach.
The study programme imparts and combines the competences along a technology chain in order to process metals and plastic materials into finished products under design, material and manufacturing conditions. After graduation of the study programme, not only you will have in-depth material-, manufacturing-, simulation- and design-specific competences, but also cover the development and design of lightweight constructions. The study programme is the link for cross-product technological competence and addresses a variety of research-related and application fields.
Further study options
Study abroad with double degrees at partner universities in Azerbaijan and Kazakhstan.
Dual practice-integrated study in cooperation with industry companies.
Professional Fields of Activity
Small, medium-sized, large companies and service providers in lightweight and materials technology fields, e.g. metal and plastic processing industries, vehicle and rail transport industry, aerospace, supplier and engineering service companies.
Research and development engineer, project manager.
Doctoral Studies/Research Assistant.
Applications and Admissions
Admissions Requirements
At least Bachelor of Science in engineering field, in particular in lightweight construction, materials technology, mechanical engineering, materials science, metallurgy, industrial engineering with a technical field of study or related fields.
Knowledge of higher mathematics to the extent of at least 12 credit points (KP) or at least 120 hours of study courses,
materials science to the extent of at least 4 KP or at least 40 hours of study courses,
technical mechanics/statics and strength of materials to the extent of at least 6 KP or at least 60 hours of study courses.
For the dual practice-integrated study option, the following additional requirements apply: Proof of a completed study contract with a company which has concluded a cooperation agreement with the BTU and is active in business sectors relevant to the Lightweight Construction and Materials Technology study programme.

All study programmes