The Department of Research and Technology Transfer supports academics of the BTU-Senftenberg, in particular young researchers (PhD students and postdocs), with the following services for the acquisition of funding:
Information and advice on funding strategies and funding opportunities offered by the EU, the BMBF and the DFG for research projects.
This can be done individually or by way of lectures (link to lecture as a PDF file), seminars or workshops.
Advice on request for administrative issues (eg: required co-signatures/co-signatories, legal requirements, documents to be submitted, etc.)
Current BTU-internal presentations
EU-Seminars 2017
Target Group: Professors, Researchers, (Prospective) Doctoral / Ph.D. students
Seminar series by S. Costa and P. Hoffmann offering support for proposals in the EU Framework Programme for Research and Innovation "Horizon2020". The series started in February 2017. Presentations will be held in German or English depending on the attendees, while the slides are written in English and circulated after the event on demand. For further information on content and dates of this seminar series please refer to the PDF file linked below. More seminars are planned after summer 2017, information on that seminars will be given here at due time.
Information / Date / Registration
---
Concepts for (DFG-)Proposals
The course "Concepts for writing a successful (DFG-)Proposal" comprises of a lecture series and of one or more workshops (depending on request), with information and support especially for DFG proposals. The course will be given in German. For further information on dates and registration for this lecture series please refer to the PDF file linked below (in German only).
Information / Dates / Registration (internal access only)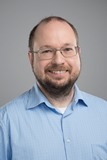 in Cottbus:

EU Consultant
Dr. rer. nat. Patrick Hoffmann
Central Campus
Main Building, Room 1.32
E
patrick.hoffman(at)b-tu.de
T +49 35569 2938
For questions regarding the administration of external funds, you may also contact the external administration of the University (internal only).
Furthermore, in the pre-application stage, research of the following possible funding sources may be helpful:
in Senftenberg:
Dipl.-Ing. Beatrix Krautz
Brandenburg University of Technology Cottbus-Senftenberg
Senftenberg Campus
Großenhainer Str. 57
01968 Senftenberg
Building 2, Room 24
E
beatrix.krautz(at)b-tu.de
T +49 357385 220