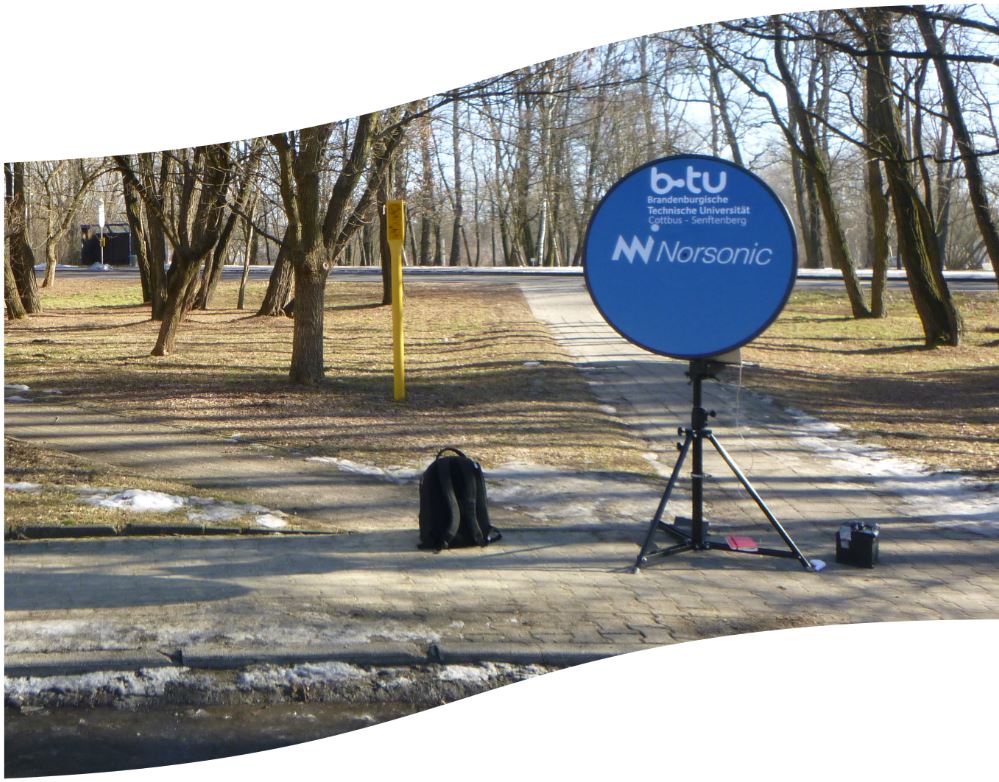 The acoustic camera is a precise and highly flexible measuring system for the visualization of noises. Acoustical and optical signals are recorded via 256 concentrically arranged microphones and a high-resolution video camera and transmitted to a laptop via a data interface.
With the analysis software, the microphone and video data are processed to visualize noise sources.
The storage of all raw data enables a subsequent analysis of the recorded data.
The system is light weight with only 15 kg and ideal for mobile use in battery operation.
By listening and analyzing virtual microphone positions in real time, noise can be quickly localized and evaluated. In addition, the intensity and the frequency spectrum of the noise sources are detected, enabling a complete characterization and confinement of the acoustic state.