Review
Diversity Days - CSD Cottbus
Opening of the CSD action weeks 2023
And once again we, the BTU Cottbus-Senftenberg, were there - to open the CSD action weeks.
Under the motto "Attention - Shaping Diversity", the CSD Action Weeks were opened by BTU President Prof. Dr. Gesine Grande with the traditional raising of the rainbow flag at 11 a.m. on June 26, 2023. This marked the start of two weeks of effective advocacy for LGBTQI+ rights and visibility, making diversity, love and respect visible in the city.
The rainbow flag was also visible at all other BTU locations during the action period.
The CSD action weeks for Cottbus and Niederlausitz took place from 26.06.2023 to 08.07.2023. The full program can be found on the pages of the CSD Cottbus e.V. The conclusion of the CSD action weeks was, as every year, the CSD demonstration, which starts at the Stadthallenvorplatz in Cottbus.
German Diversity Days - for diversity in the world of work
Every year, the Germany-wide Diversity Day takes place, in which the BTU Cottbus-Senftenberg as signatory of the Charta der Vielfalt has been participating for years, sending a signal for tolerance and diversity within the university.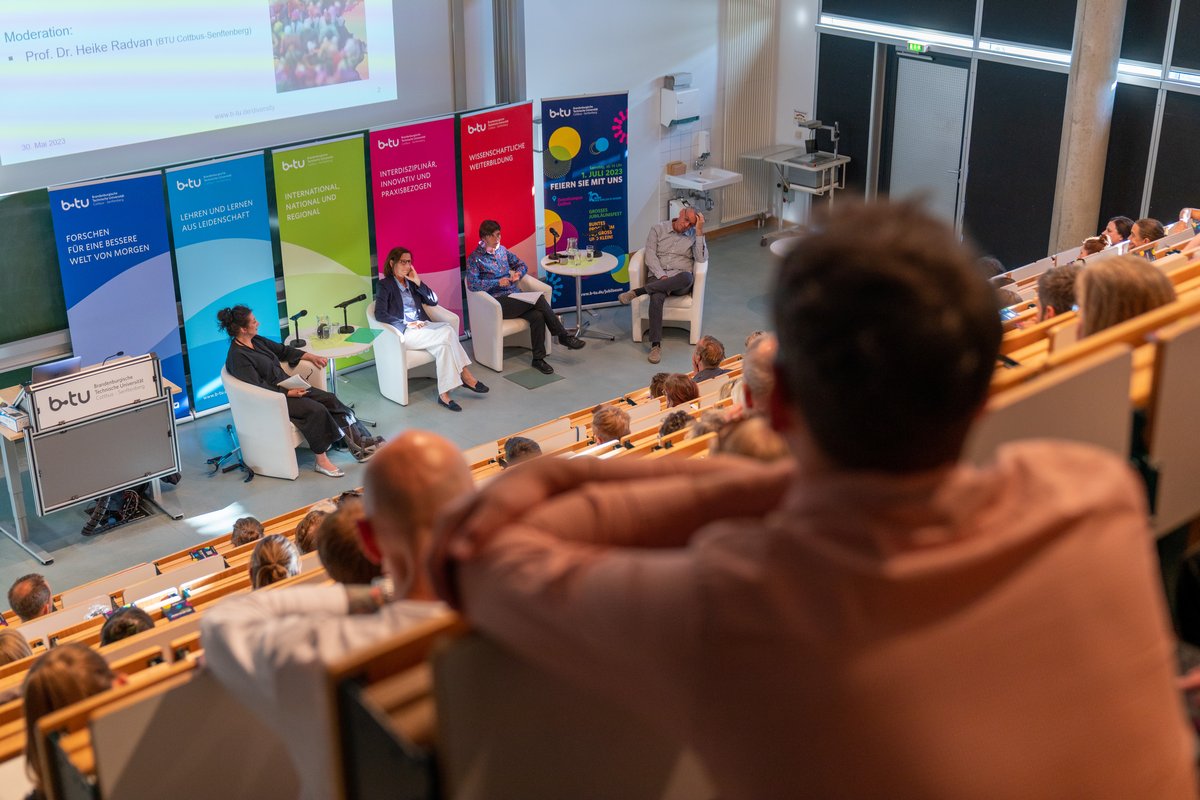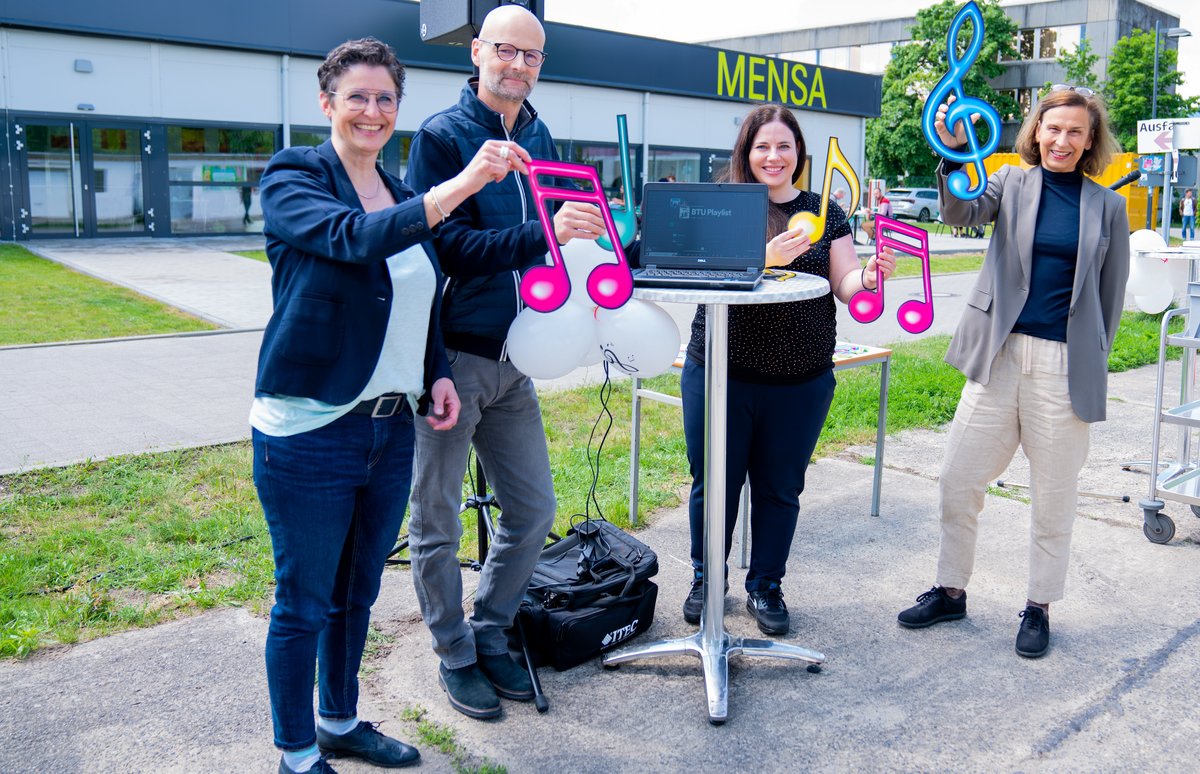 Let's celebrate Diversity": The BTU showed the flag for diversity and tolerance in the working world on May 31, 2022. The focus was on the"Diversity Playlist" campaign, which consists of students' and Staff Members' favorite songs.
The BTU creatively designed one of the 15 capital letters that together form the words "VIELFALT LAUSITZ". On May 18, 2021, the public presentation of the creative work took place at Cottbus' Altmarkt.
On May 26, 2020, various actors drew attention to the topic of diversity in personal statements and set a common example for diversity and tolerance.
2019, the BTU together with CTK Cottbus e.V. and LEAG invited to a colorful program on the "Platz am Stadtbrunnen" in Cottbus.