Beyond the World Heritage Studies Programme
Students are encouraged to voluntarily pursue various study abroad programmes and professional opportunities in the heriage field outside of BTU Cottbus-Senftenberg during their studies.
After obtaining a Master's degree in World Heritage Studies, alumni have obtained international careers in a wide spectrum of professional fields, including heritage institutions, governmental bodies, private organisations, museums, universities, other heritage related institutions, and more. Graduates of World Heritage Studies, who wish to continue their research in the heritage field, are welcome to apply for the PhD in Heritage Studies at BTU Cottbus-Senftenberg.
Students and alumni of BTU Cottbus-Senftenberg's heritage study programmes have contributed their passion to a great variety of voluntary projects and organizations. For example, "DISCOURSE The Heritage Magazine" was co-founded by Cottbus heritage students. In 2009, WHS alumni founded the International Association of World Heritage Professionals e.V..
Students are highly encouraged to seek out and apply for voluntary internships at heritage-related institutions during the course of their studies. Given the World Heritage Studies programme's extensive network of institutional partners, internship opportunities in organisations around the world may be communicated to students if and when they are available. Additionally, students realize their own internship opportunities, aided by the experience of their peers and a large network of alumni.
Examples of institutions where WHS students completed their internships in the past include, but are not limited to:
UN, UNESCO and Advisory Organisations: UNESCO World Heritage Centre, Paris; UNESCO
Regional Offices (Bangkok, New Delhi, Montevideo); UNWTO, Madrid; UN – HABITAT, Nairobi;
ICCROM, Rome;
World Heritage Sites;
Govermental offices;
Heritage, cultural organisations and NGOs in the private sector.
Why World Heritage Studies?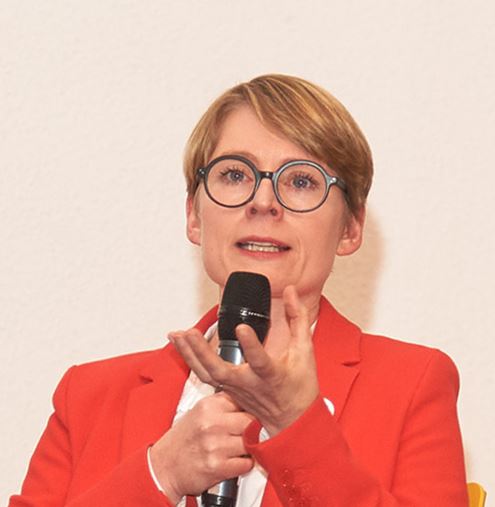 I particularly valued the guest lectures from practitioners and heritage experts within the scope of the programme. They gave us a realistic idea about job opportunities in the field of World Heritage.
I graduated from the WHS programme in 2004. My personal career path led me from the UNESCO Regional Bureau for Culture in Asia and the Pacific to the World Heritage Centre in Paris. There, I established the UNESCO-ICCROM Asian Academy for Heritage Management, a regional network of universities and research institutes that specialize in the preservation of cultural heritage, and worked with performing artists to address post-traumatic stress. I also oversaw the second cycle of the Periodic Reporting exercise of World Heritage sites in Europe and North America. After nearly a decade of working at UNESCO, I took on the position of Head of the World Heritage Office of the City of Bamberg. In this capacity, I oversee the local implementation of the World Heritage Convention. My current projects include the development of an integrated World Heritage Management Plan and the establishment of an interactive visitor centre.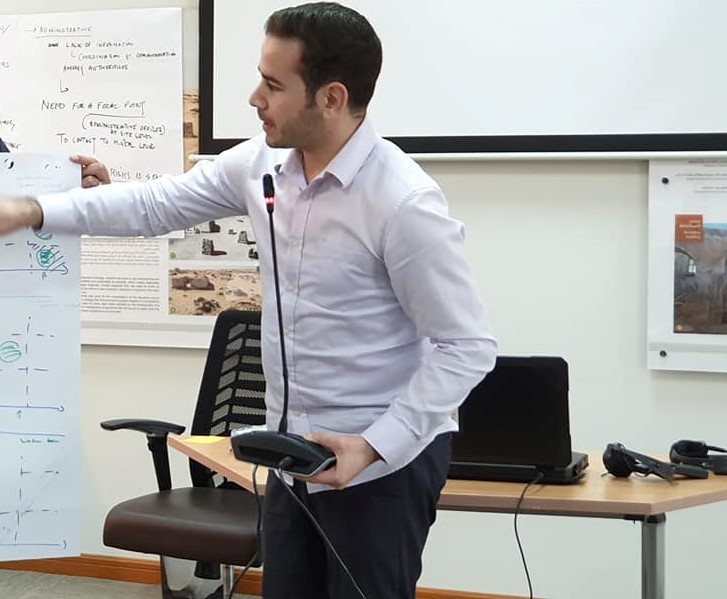 What I like the most about this programme are the applied study projects and the remarkable attendance of international students from various disciplines.
I chose WHS at BTU because I was looking for a master's program with a multidisciplinary structure that covered different topics that matched my aspirations. What I like the most about this programme are the applied study projects and the remarkable attendance of international students from various disciplines. There is much that could be learned from collaborating with everyone. In the last two semesters, my research skills developed remarkably and the academic atmosphere of program has expanded my horizons to include new research topics. My most salient professional opportunity has been an internship in the Office in the Emirate of Sharjah, U.A.E, which I learned about because of my participation in the 42nd Session of the World Heritage Committee. The internship included working on the management plan for eight sites in Sharjah, and a tentative nomination plan to inscribe them on the World Heritage list as a serial property.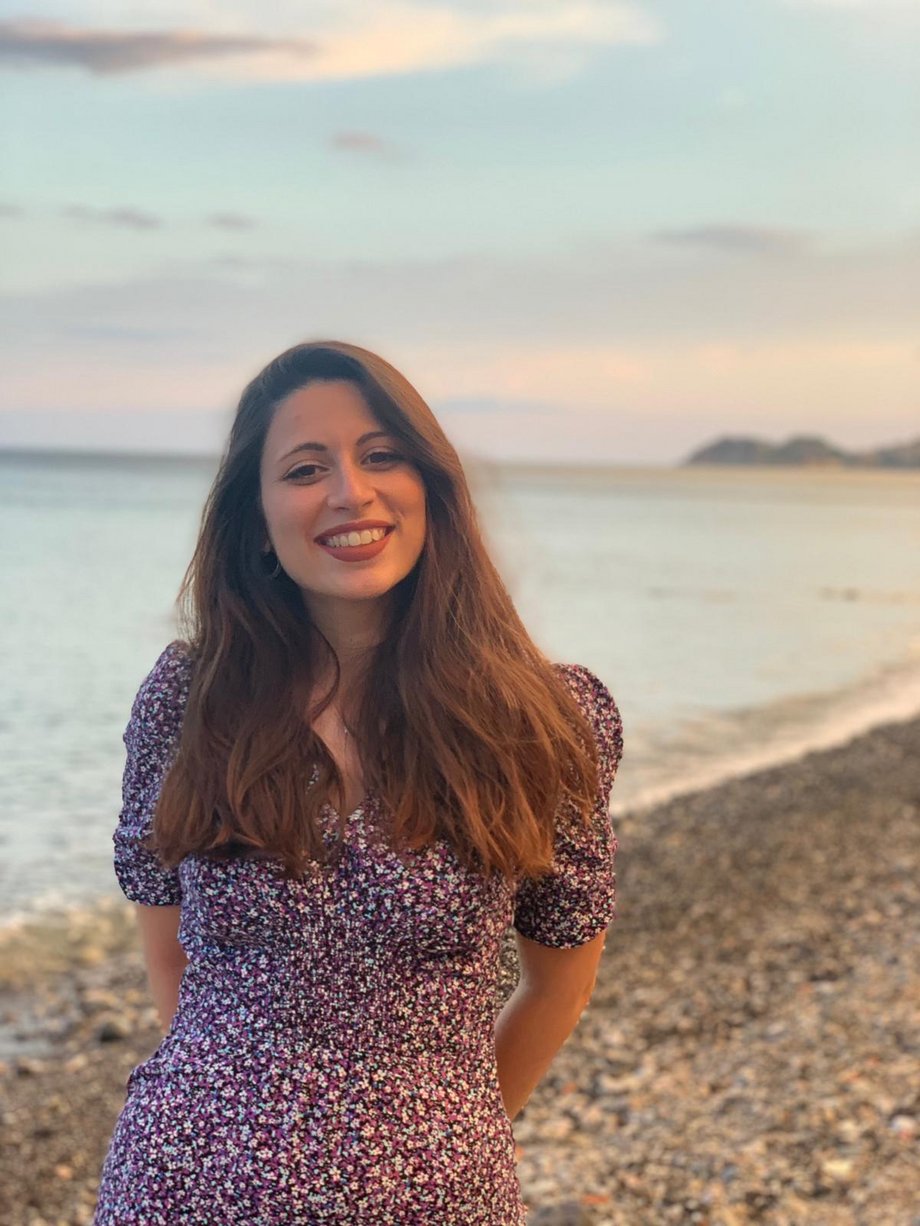 After my Bachelor degree, I was looking for opportunities to deepen my understanding of culture and heritage from a global perspective, and World Heritage Studies was my first choice.
At BTU, I got fascinated by the multifaceted nature of heritage and the relationships between heritage places, significance, and communities. My passion for travelling was also satisfied: as one of the recipients of the DAAD scholarship to take part in the Dual Degree with Deakin University in Australia, I had the possibility to discover new places and be immersed in new cultures. The most remarkable experiences was undoubtedly the participation in the 43rd session of the UNESCO World Heritage Committee in Baku, Azerbaijan, as part of a study project. While studying, I carried out a six-month internship at ICOMOS in Paris, France, and now, after my graduation, I am undertaking a post-graduate traineeship at the International Cultural Diversity Organization (ICDO) in Vienna, Austria. Overall, the multidisciplinary education offered in this programme, and the possibility to have friends with various backgrounds, has enriched me and allowed me to grow enormously both on a professional and personal level.
You can find more testimonials from students who have graduated from our university on the Alumni websites. For example, Liudmila Buzina speaks about how WHS changed her perspective on world heritage and her work for ICOMOS Russia. Or you can read about the experiences of our almuna Christin Handrek (only in German). Smriti Pant, who graduated from World Heritage Studies in 2009, talks about the UNESCO World Heritage nomination project "Great Spa Towns of Europe".