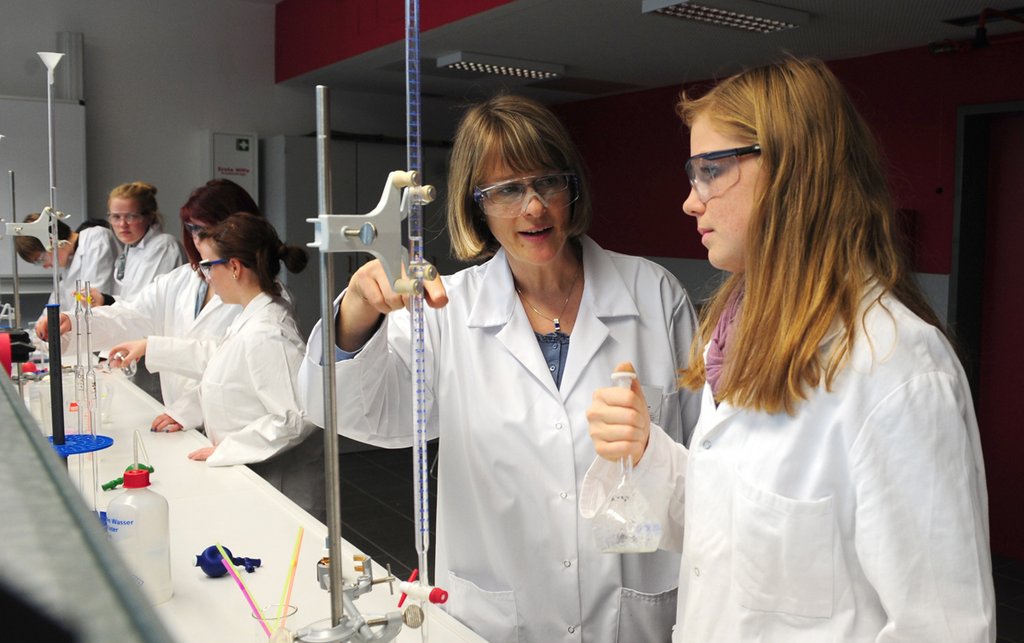 Within the scope of its capacities, the BTU offers students in the 11th and 12th grades the opportunity to complete a one-week internship that includes work on a scientific problem. The internship is intended to help students acquire knowledge, become familiar with the various research areas of the BTU, and to provide them with an orientation for their studies. The contents and tasks are developed by the BTU chairs in consultation with the school's specialist teachers. The scientific work to be produced is defended by the students in front of teachers and/or university lecturers.
The goals of the scientific internship are:
Consolidation of school-based topics and contents
Support of the students in the study-orientated and -preparatory phase
Getting to know fields of activity in the technical and scientific field
Facilitating the transition from school to university
As part of the measures to contain the coronavirus pandemic, all events involving schoolchildren will be suspended until further notice. We ask for your understanding!