Energy Innovation Center (EIC)
In order to coordinate and monitor the operation of multi-sector energy systems efficiently and flexibly, innovative, integrated concepts for control and instrumentation are required. In this context, the complexity of multi-energy systems requires new methodical operation and control approaches with reliable quality, robustness and cyber security properties. The development and demonstration of technologies for these challenges are the focus of the interdisciplinary facility COSYS-Lab (COntrol SYstems and Cyber Security Lab). The Chair of IT Security becomes funding for six positions for four years, including the establishment of a Young Investigator Research Group.
Intelligent Security and Privacy for an Innovative Region (INSPIRE)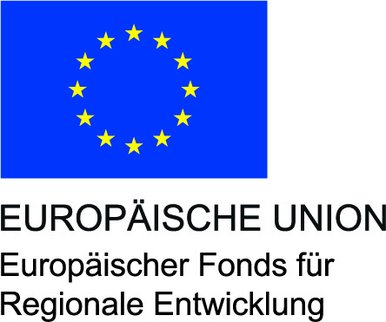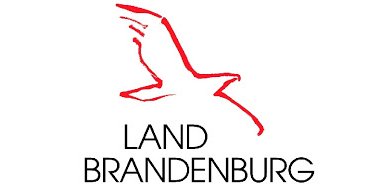 Hardly a day goes by without headlines about attacks on IT systems and data leaks. Public authorities, companies, operators of critical infrastructures and now (directly or indirectly) every citizen is affected. At the same time, more and more areas are being digitalized - with the aim of ensuring and expanding the industrial lead or out of commercial interest. This happens without adequate consideration of the associated security problems which, combined with the embedding in increasingly complex networks, are becoming difficult to control and are associated with a potential for possible damage. If exploited, it can harm rather than benefit our society. Regulations, such as the IT security law and the EU data protection regulation, usually only come into force when technologies, such as the increasing shift of services into the cloud, have already been adopted in such a way that they are difficult to reconcile with them in retrospect. This is why solutions are needed that allow IT security and data protection in networks to be subsequently assessed and enhanced in order to establish conformity with the regulations and thus systematically reduce the vulnerability of existing and future technologies in our digitalized society. For this purpose, the INSPIRE project is developing four methods for evaluating and increasing IT security and data protection that are largely passive and independent of the specific network components. Since from a societal point of view networks of power distribution, power generation and public authorities are particularly important for protection, our methods are designed, developed and tested in the project on the basis of the three application fields: Smart Grid, Digital City and Industry 4.0 in power generation. "Cottbus is the heart and motor of structural change" according to the Minister President of Brandenburg. The BTU's chair of IT Security wants to make its contribution to ensuring that this happens in secure and sustainable way.
BMBF Project KISS_KI: Artificial Intelligence for simple and transferable protection of Critical Infrastructures (KISS_KI Simple & Scalable)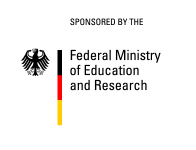 Partners: CodeWrights GmbH, @-yet GmbH, AUCOTEAM GmbH, Ing.-ges. Prof. Sieker mbH, Leibniz Institute for Innovative Microelectronics, University of Lüneburg, Dahme-Nuthe Wasser-Abwasser Betriebsgesellschaft, Wasserverband Strausberg-Erkner.
Industrial control and automation systems (ICS) are today confronted with completely new threats due to the progressive interconnection of operational systems such as control systems, field communication, SCADA systems with the Internet. This is especially challenging for Critical Infrastructures, which have to meet particularly high requirements in terms of availability and reliability. For a holistic and effective protection of these systems, the threats and their concrete effects on Critical Infrastructures have to be identified, analyzed and detected as early as possible by using appropriate AI methods. The aim of the project KISS_KI is to develop and test self-learning attack detection algorithms for network monitoring of operational systems, such as control systems, field communication and SCADA systems, within the industrial plants of water supply companies.
BMBF Project WAIKIKI: Knowledge-based Anomaly Detection using Artificial Intelligence in Critical Infrastructures (WAIKIKI)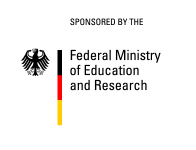 Partners: TU Chemnitz, Lausitz Energie Kraftwerke AG (LEAG), RWE AG, STEAG GmbH, ASCORI GmbH & Co. KG, migosens GmbH, ZEDAS GmbH.
With the focus on communication networks in the field of energy supply, the WAIKIKI project aims to develop innovative methods for a self-learning detection of anomalies caused by attacks. This should both meet the high availability requirements of these networks and address open research questions in the field of artificial intelligence (AI). For this purpose, a net-based analysis method is aimed at, in which self-regulating neural networks are combined with classical machine learning methods in order to optimally use the advantages of both approaches. The results will be presented and explained to the users by means of a visual approach. This leads to effective learning of diverse and complex network communication patterns based on little or incomplete training data.
The innovative security solution developed in the project will be, thanks to efficient self-adjustment, quickly adaptable beyond the original use case to foreign environments, such as networks of other CRITIS sectors. A use beyond the concrete use case is already established in the planning of the project. The visual presentation of the analysis results should also contribute to the explainability of the results of the AI system to humans, thus making a valuable contribution to a transparent and thus socially sustainable use. In the future, the results can contribute to the protection of various critical infrastructures and thus to digital sovereignty.