<! -- -->

Artificial Intelligence Engineering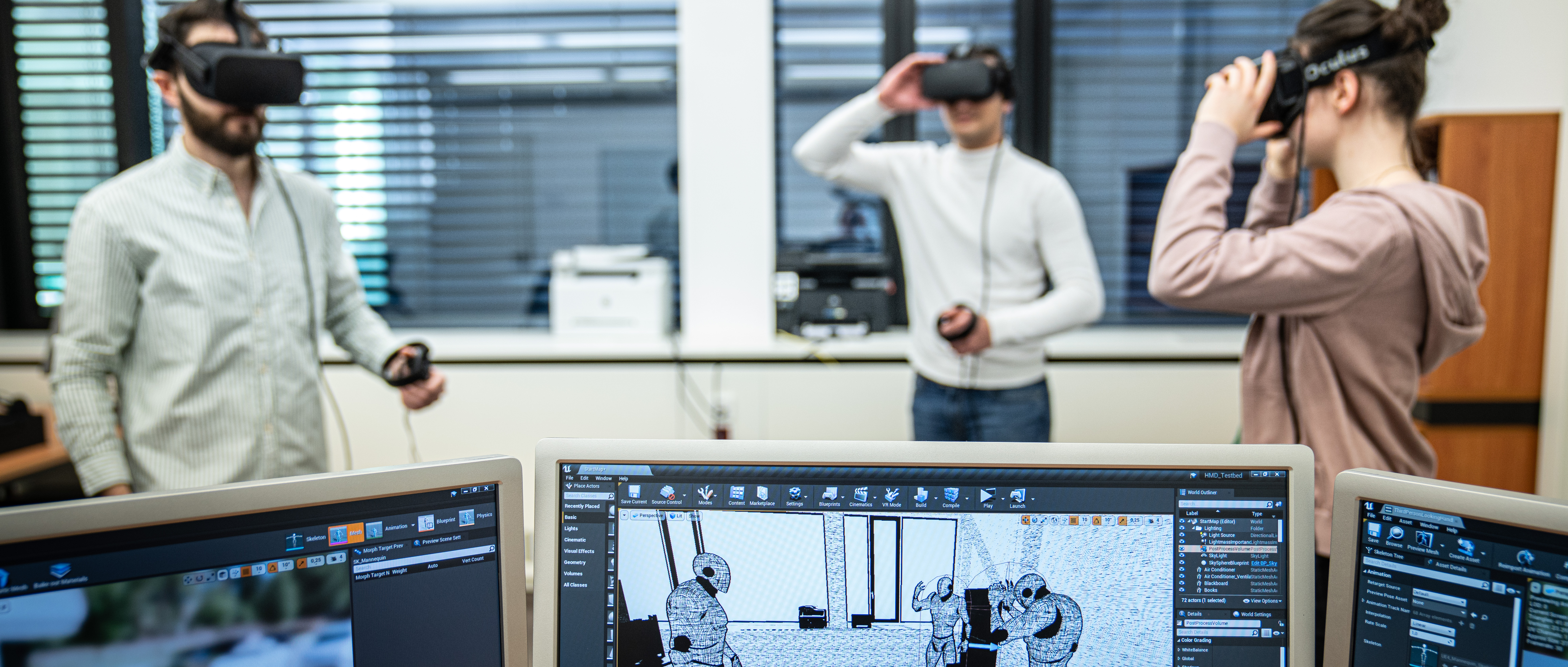 Master of Science (M.Sc.)
Description
The Artificial Intelligence Engineering M.Sc. Program, which builds on the Bachelor program of the same name, focuses on the development of current and future AI systems. You will deepen your fundamental knowledge of and learn to master the diverse and growing requirements of AI systems. Such systems are for example speech interpretation systems, autonomous driving, early warning systems, or security systems.
During your studies, you will be taught up-to-date knowledge and modern techniques from computer science, electrical engineering, and psychology. By combining the knowledge and methods of these fields, you will be able to develop and design complex artificial intelligence systems. You will become familiar with the techniques that AI systems use, such as deep learning, support vector machines, Markov random fields, wavelets, Bayesian networks, or optimal reasoning. Graduates of the program will be able to conceptualize AI systems, test their special properties, validate them, develop them further, and implement them in a targeted manner.
Of course, you will also learn to assess and critically question the limitations and impact of artificial intelligence technologies in socially relevant problems.
Our Master's degree in Artificial Intelligence Engineering opens up many career prospects in business and science. More and more companies and research institutions are securing their future development by employing specialists with innovative and creative design skills in the field of artificial intelligence engineering. Many of our cooperation partners, such as the Lausitz Center for Artificial Intelligence (LZKI), the Leibniz Institute for High Performance Microelectronics (IHP), the German Aerospace Center (DLR), Fraunhofer Institutes, or Rolls Royce offer opportunities to work on development projects during your studies or even to write your master thesis there.
If you are more interested in exploring algorithms and models of AI, we recommend our English-language BTU master's program Artificial Intelligence.
Professional Fields of Activity
Data Science
Engineering research in the field of Artificial Intelligence Engineering
Development and design of intelligent systems, for example for medical data analysis, for assistance systems, or in the energy and environmental sectors
Autonomous driving and control systems
Collaboration in universities and development departments
Applications and Admissions
Admissions Requirements
Proof of a first professional degree (at least a bachelor's degree) in a related field of study

A field of study is sufficiently similar when the coursework in computer science, electrical engineering, mathematics and in ethics is equivalent to the bachelor's degree program in Artificial Intelligence Engineering at the BTU Cottbus-Senftenberg.

All study programmes