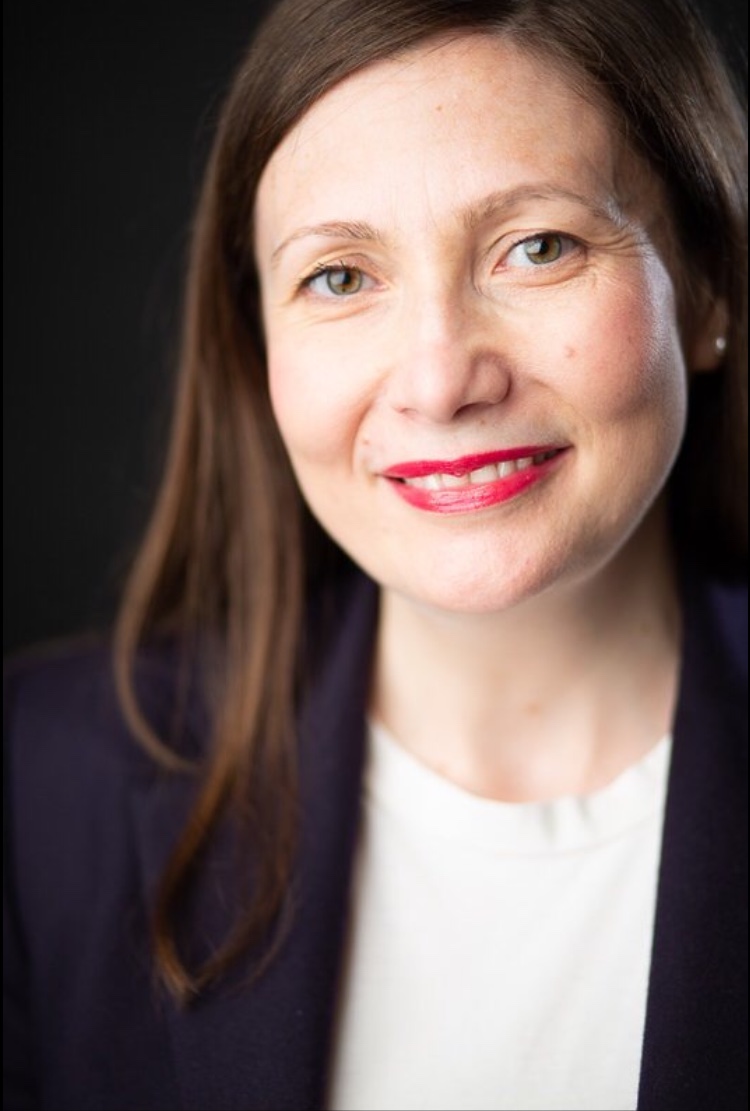 Scientific Associate - Chair of Cultural Management
LG 2A, Raum A0.01
T: +49 (0) 355 69 2479
Simona.vonEyb(at)b-tu.de
Simona von Eyb holds qualifications in the fields of sinology, American studies and World Heritage studies. She has more than 15 years of experience in international projects on culture and education. She worked as expert in the fields of culture and education at Shanghai University of Finance and Economics in China, where she lectured on European cultural history and developed several educational projects with focus on intercultural competence. Her work in the past years focused on World Heritage and sustainable development (in 2014, she co-organised an expert workshop together with the World Heritage Centre in Paris, which led to the development of the policy proposal to integrate sustainable development into the legal instruments of the World Heritage Convention, adopted by UNESCO's General Assembly in 2015) and heritage tourism (Erasmus Mundus project on cultural tourism in Morocco, Tunisia and Algeria, projects on tourism development at heritage sites in cooperation with the World Bank office in Tiblisi, Georgia, the municipality of Assisi in Italy, or Tongji University in Shanghai). She collaborated with the Education, Audiovisual and Culture Executive Agency of the European Union as expert on quality assessment of project proposals in the Culture programme. At BTU, she also contributed to the development of two dual award study programmes on cultural heritage with universities from Melbourne and Cairo.
Simona von Eyb is currently a lecturer for the World Heritage Studies programme. Her interests focus on tourism, cultural landscapes, culture and development. She is currently writing her PhD on the potential of sharing economy for the safeguarding of cultural landscapes.
Courses taught:
Cultural Landscapes
Tourism
Study Project
Scientific Associate - Chair of Cultural Management
LG 2A, Raum A0.04
T: +49 (0) 355 69 3056
nicole.franceschini(at)b-tu.de

Nicole Franceschini has a bachelor's degree in Cultural Heritage Studies with a major in Archaeology (Università degli Studi di Verona) and a master's degree in World Heritage Studies (BTU Cottbus-Senftenberg). In addition to her academic education, Nicole has also completed two professional courses on Heritage Impact Assessment (ICCROM, UNESCO WHC) and on Management and Monitoring of World Heritage Sites (ICCROM, SACH, CACH).
During her studies Nicole has worked as a student assistant for the UNESCO Chair in Heritage Studies (2014) and for the programme coordinators of World Heritage Studies (2014-2015) and of Heritage Conservation and Site Management (2015). She has also worked as a research assistant for the Institute of Heritage Management, where she cooperated in the preparation of the Management Plan for the site of Bolgar Historical and Archaeological Complex (2015-2016).
After her graduation she joined the ICCROM' Sites Unit first as an intern and later as a conference assistant at the IUCN World Conservation Congress (2016). At the IUCN Congress she interned with US/ICOMOS as a social media correspondent for the Nature-Culture and the World Heritage Journeys of the Congress.
Nicole has later returned to BTU Cottbus-Senftenberg as an academic assistant at the Chair of Cultural Management (2016-2017) and for the organization of the conference "Catastrophe and Challenge: Cultural Heritage in Post-Conflict Recovery" (2016).
Since March 2017 she is a scientific associate at the Chair of Cultural Management and is conducting her PhD research on the 1972 UNESCO World Heritage Convention.
Nicole is also a member of ICOM Italy (2015), ICOMOS Italy (2016), ICOMOS ICAHM (2017) and a board member of the International Association of World Heritage Professionals e.V. (2017).