<! -- -->

Electrical Engineering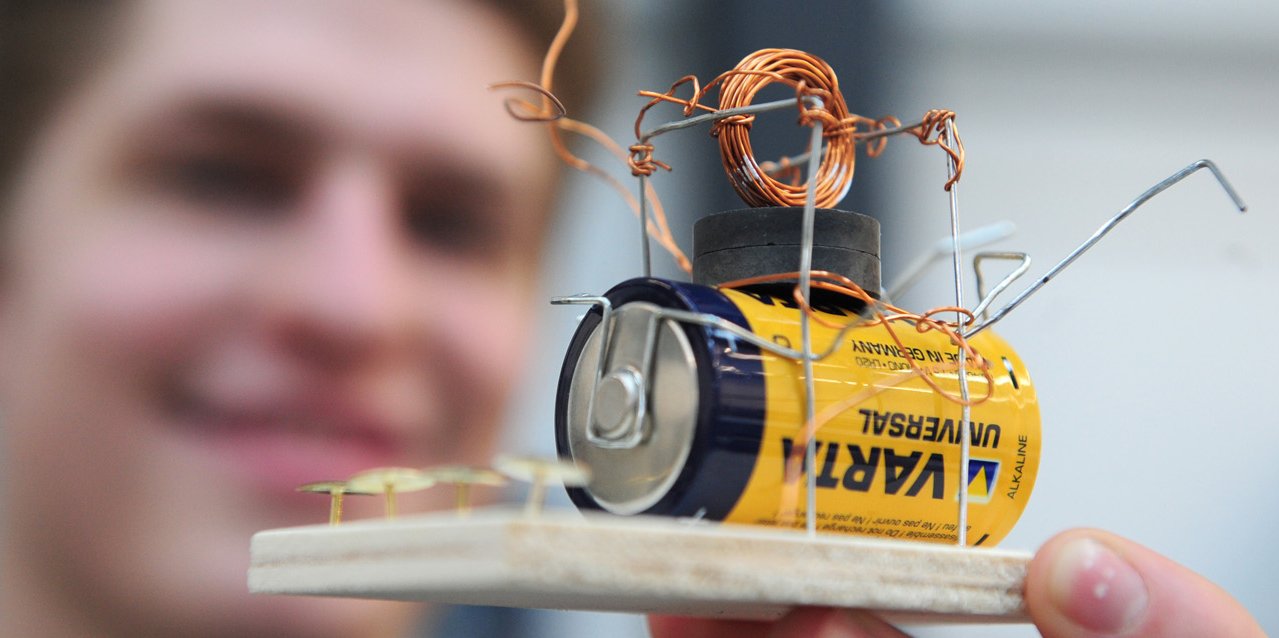 Bachelor of Science (B.Sc.)
Description
The study of electrical engineering covers many areas, without which today's life would be inconceivable. Nanoelectronics, information technology and the energy supply of the future affect all areas of our lives. Microelectronics makes an unobtrusive contribution to keeping the world running, for example in communications electronics, automotive technology or the production of renewable energy.
The Bachelor of Electrical Engineering is closely linked to the changes in society and the current developments in communication and information technology, such as the Internet, multimedia and 5G wireless. The structure and content of the Electrical Engineering degree programme are geared to the best career prospects and in some cases directly to industry. Electrical engineering also means energy system transformation.
The Bachelor's programme focuses on the field of electrical power engineering, including the challenges of integrating renewable energies into power grids, increasing energy efficiency on the consumer side and the development of SMARTgrids, i.e. the further implementation of digital measuring, protection and control technology devices, including digital meters that can, for example, be used to control household appliances directly at a later date.
The high-quality education at the BTU is combined with a low cost of living in Cottbus. Rooms in the student dormitories on campus or in one of the numerous shared flats throughout the city are available from less than 200 euros.
Graduates are optimally prepared for the demands of the job market or a subsequent master's degree, for example in electrical engineering or power engineering.
Professional Fields of Activity
Development of highly integrated electronic circuits for multimedia, automotive, and energy management.
Application of microcontroller in system-on-chip applications for robotics, automation and information technology
Development and production of modern equipment for future energy networks
Development and production of propulsion systems, planning and operation of power transmission and distribution networks.
Further postgraduate opportunities
Applications and Admissions
All study programmes