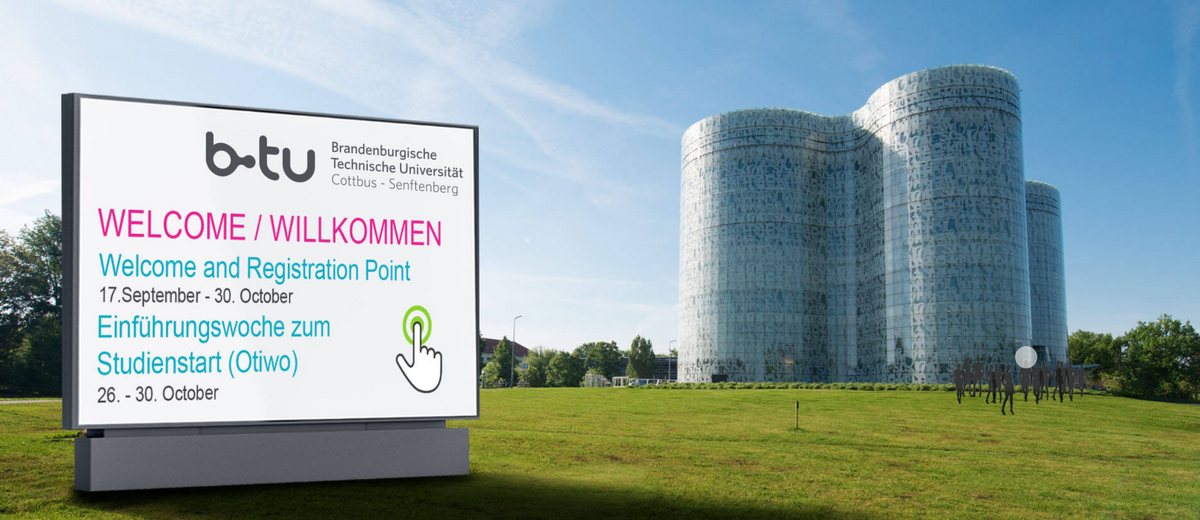 Welcome and Registration Point
Visit our Welcome and Registration Point, which will take place virtually this winter semester. The Welcome and Registration Point offers you support in the online enrolment process and for your start at BTU Cottbus-Senftenberg: Chat with BTU students, find a BTU buddy, and get more information on housing, health insurance, BTU online learning portals, and life on campus and in Cottbus or Senftenberg.
BTU Buddies - 'First Contact Tutors'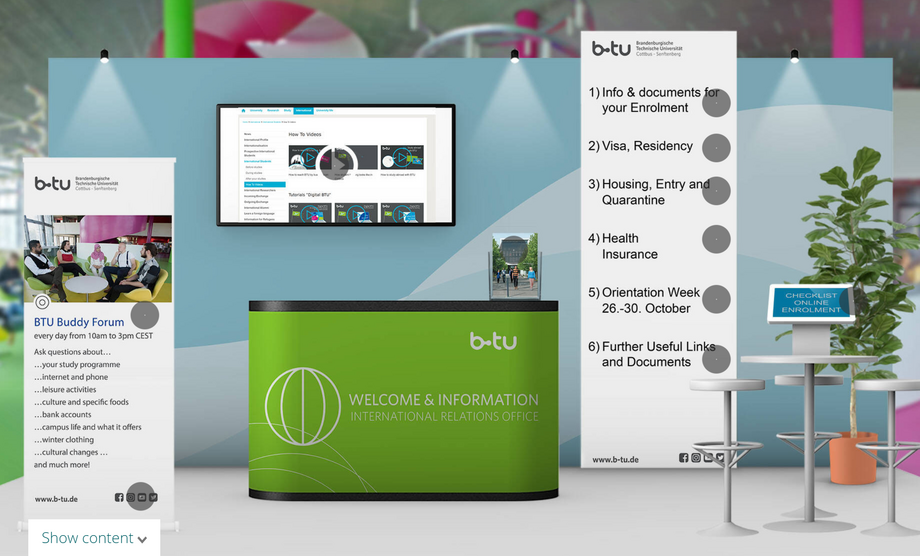 To ensure a smooth start into your studies, we provide "first contact tutors" virtually as well as locally. Our tutors are there to assist you, if you need support when visiting the city administration offices. They can show you around Cottbus or Senftenberg, help you to understand how it works in Germany and you'll be able to chat with them via our virtual BTU-Buddy forum.
If you are interested in having a tutor, then just make a request for one at the Welcome and Registration Point.
Did you like your welcome experience? Do you wish to become a BTU Buddy? Then please contact the Student Activities Office (Email).