You want to study in Germany at the Brandenburg University of Technology Cottbus-Senftenberg and your German language skills are only on level B1?
Prepare yourself intensively for your studies at BTU, either in your home country or from a distance.

Acquire German language skills at levels C1 in the online study preparation year.
German teachers and student tutors accompany you in learning German in live sessions and in self-study based on the Deutsch-Uni Online.
In the last phase, we prepare you specifically for the digital TestDaF in presence on the campus of BTU. The exam for your language certificate is taken at the TestDaF Center at BTU.
If you successfully pass the TestDaF, you are one step closer to your desired degree program at BTU.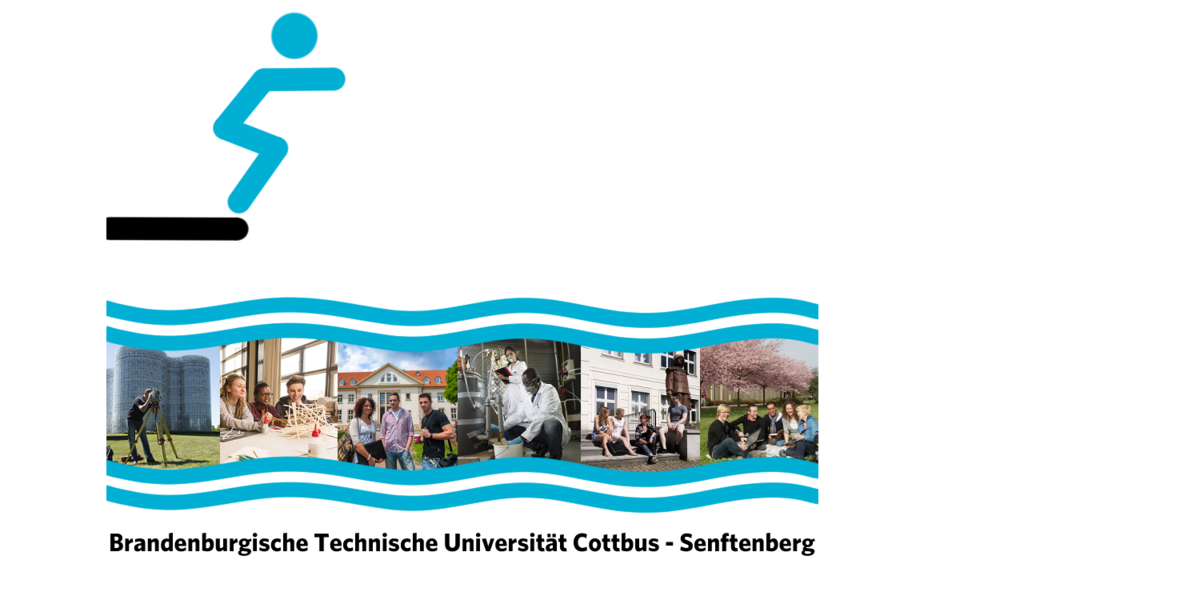 Steps to Sprungbrett Uni-Deutsch mit TestDaF
1. Get the application documents.
Scan of your school and/or academic education certificates in original language and additionally in sworn translation (in German or English).
Scan of your proof of German language proficiency at level B1 according to the Common European Framework of Reference for Languages (CEFR).
| | |
| --- | --- |
| Goethe Certificate | B1 - all 4 sections must be passed with B1, only the following grades are accepted: very good - good - satisfactory (at least 70/100 points) |
| telc | telc German B1 (passed with at least 210 points) |
| ÖSD | B1 (written + oral passed, with at least 70/100 points) |
| DSD | DSD I |

2. Apply at uni-assist.de directly for Sprungbrett Uni-Deutsch mit TestDaF. Go to the applicant portal and enter "Sprungbrett" under Study Program Search and select "BTU Cottbus-Senftenberg" as the university. Click on "Search" and then the study preparation program will be displayed.Upload all necessary application documents completely in your "My assist".
Important: Submit all documents to uni-assist by June 15 , 2023.
Once uni-assist has successfully checked your application documents and they have been received by BTU, you will receive an invitation to the selection process for Sprungbrett Uni-Deutsch with TestDaf.

You will receive confirmation of your place in the program by September 23, 2023. The study preparation year begins online in WiSe 2023/2024 on October, 2023.
Springboard Uni-German with TestDaF Study Preparation Year (October 2023 - June 2024)
Sie wollen in Deutschland an der Brandenburgischen Technischen Universität Cottbus-Senftenberg studieren und Ihre Deutschkenntnisse sind erst auf dem Niveau B1?
Bereiten Sie sich bereits in Ihrem Heimatland oder aus der Ferne sprachlich intensiv für ein Studium an der BTU vor.

Erwerben Sie in dem Online-Studienvorbereitungsjahr Deutschkenntnisse bis zur Niveaustufen C1.
Deutschlehrende und studentische Tutor*innen begleiten Sie beim Deutschlernen in Live-Sessions und im Selbststudium basierend auf der Deutsch-Uni Online.
In der letzten Phase bereiten wir Sie in Präsenz auf dem Campus der BTU gezielt auf den digitalen TestDaF vor. Die Prüfung für das Sprachzertifikat wird im TestDaF-Zentrum an der BTU abgenommen.
Wenn Sie den TestDaF erfolgreich bestehen, sind Sie Ihrem Wunsch-Studium an der BTU einen Schritt näher.