The Alsen villa colony in Berlin's southwest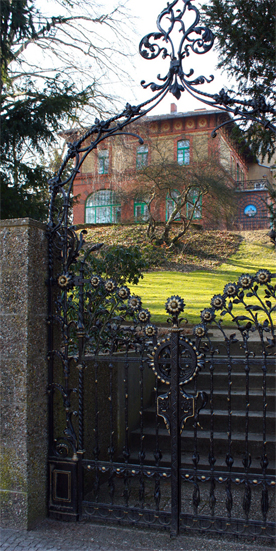 The Alsen villa colony on Wannsee lake (1863–1898) is one of the earliest settlements in the south-west of Berlin. Initiated by a private citizen, Wilhelm Conrad, and planned by horticultural director Gustav Meyer, it is the only settlement designed specifically for summer use. The villa development automatically created a select summer retreat for the elite upper class. The most famous architects designed exclusive villas with artistic gardens as ensembles, which according to Conrad's vision, together created a 'lived-in park' with its public face to the lake.
In 1898, the Alsen colony became part of the municipality of Wannsee, which belonged to the district of Zehlendorf since the formation of Greater Berlin 1920. With the political developments of World War II, expropriations, and light war damage followed by the rush of demolition and construction activities in the 1950s, the original settlement concept was gradually dissolved.
The aim of the thesis is to carry out the first full architectural history examination of this Villa colony and its significance for the city history of Berlin. The existing and destroyed villa developments will be documented in a building catalogue consisting of the historical plans copied in a standardised way and a photo database with historical and contemporary pictures developed and located by creating a GIS database in Wannsee. The historical classification will consider analyses in urban, social and cultural history as well as in both economic and business contexts. The research findings will provide the basis for the future conservation of the existing fabric.
Researcher: Sabrina Flörke