The educational EU Programm Erasmus+
Erasmus+ is the EU Programme in the fields of education, training, youth and sports for the period 2014-2020.
In the field of higher education, Erasmus+ supports the following Key Actions so-called targeting cooperation with Partner Countries:
Key Action 1: International credit mobility of individuals
Key Action 2: capacity building
Key Action 3: policy dialogue
The LEONARDO-Office Brandenburg takes part within Key Action 1 by offering traineeships abroad for students and graduates of the following universities of the State of Brandenburg within the framework of the new EU Programme Erasmus+.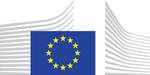 This project is funded with the help of the European Commission. The information within this publication reflect the views only of the author. The Commission cannot be held responsible for any use which may be made of the information contained therein.