Workplace health promotion
Measures to improve health and well-being in the workplace
Contact: Simone Ruhwald, Diversity and Health Officer
Individual health care offers
08.11.2023 - Balance Check: stress testing by recording heart rate variability (HRV)
Dates: 08.11.2023 (Central Campus, Main Building, Room 429) 9 a.m. to 4 p.m.
Heart rate variability (HRV) is one of the most important risk parameters for assessing potential health risks. During the test, a time interval between heartbeats is measured over a period of time to record variations from beat to beat. In fact, the human body has the ability to change the frequency of the heart rhythm, unconsciously, in response to a state of rest or activity. By recording HVR, you thus gain information about your current physical and mental regulation and regeneration capacity through your autonomic nervous system.
Registration:gesundheitsmanagement(at)b-tu.de
An offer of the BARMER
16.11.2023 - Sleep Matrix: Identifying and raising awareness of the pillars for healthy sleep.
Dates: 16.11.2023 (Senftenberg Campus, Building 2, Room 2.209) 9 a.m. to 5 p.m.
In this session, a scientific PSQI questionnaire will be used to assess your subjective sleep quality in order to filter out, among other things, negative influencing factors. Subsequently, individual resolutions for the optimization of the basic conditions are worked out, which should promote a healthy and restful sleep. With the PSQI questionnaire, negative influencing factors are visualized and intuitively recorded and then evaluated with the help of a graphical representation. At the end, you will receive specific and general recommendations for action, as well as expert advice with motivation-based individual approaches.
Login: gesundheitsmanagement(at)b-tu.de
This is an offer of the Techniker Krankenkasse
Lectures and workshops All lectures and workshops will be held in german language
Massage services on campus
Massage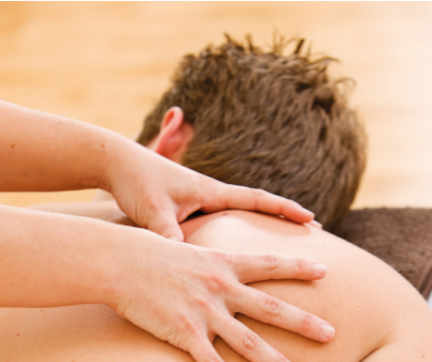 This year, employees and students at BTU Cottbus-Senftenberg can once again take advantage of the regular offer of a soothing massage. Tension can be relieved with the help of neck or back massages. Enjoy a short, soothing break from your daily work routine. This is a self-pay offer. Please bring a large towel with you to the appointment.
Central Campus
Dates 2023: 17./24. Jul., 28. Aug., 18. Sep., 16. Oct., 6./20. Nov., 4./18. Dec.
Time: 10 a.m.-1 p.m.
Location: Verfügungsgebäude 1C, Room 019
The massages are carried out by the physiotherapy practice Grit Gärtner, appointments can be made via the BTU health management gesundheitsmanagement(at)b-tu.de. Please contact the practice directly at 0355 / 86 25 000 to cancel appointments at short notice.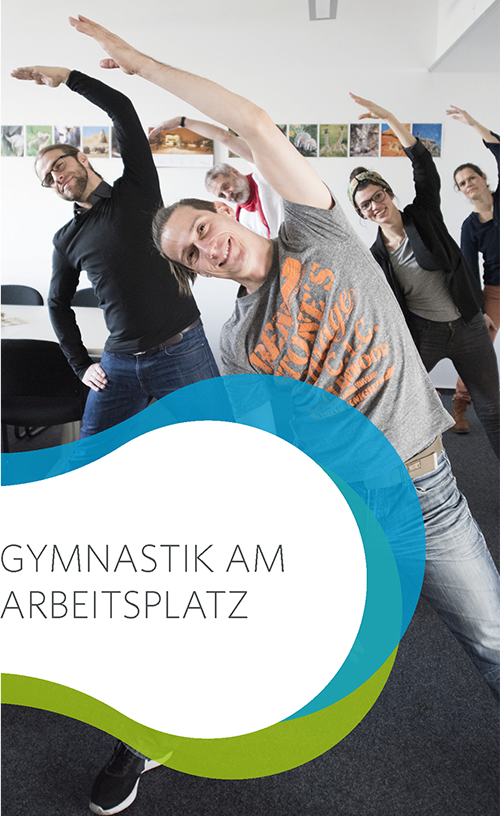 This offer is valid for all employees of BTU Cottbus-Senftenberg. In this small active break, you will learn under guidance a few small exercises that provide more energy and simultaneous relaxation at your workplace. Movement sequences for the back, shoulders, neck and legs will be shown, which help to release tension and increase concentration. In addition, breathing exercises and relaxation techniques will be presented to help relieve stress.
Where? directly at your workplace
When? 1x a week, 15 minutes
Would you like to try out this offer in your team or lead a small group yourself? Feel free to contact us at gesundheitsmanagement(at)b-tu.de.
Contact person: Catharina Buchenau
University sport keeps you fit and healthy, allows you to balance your studies and work, creates contact between university members and brings German and foreign students closer together - no matter which sport you choose.
The central Institution for University Sports offers a wide range of different sport courses for all members of the university. If your own favourite sport does not yet exist, please contact ZEH.
External offers/Cooperations Most programmes are only available in German