Evaluating the Changing Significance of Modernist Heritage and the Specific Issues of its Protection: The Case Study of Atatürk Forest Farm in Ankara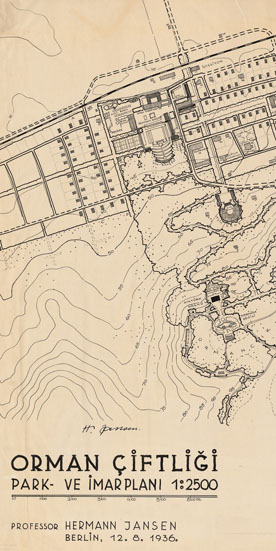 The 1930s modernist heritage and its protection issues will be investigated on a local scale in this study of Atatürk Forest Farm in Ankara. Atatürk Forest Farm (Atatürk Orman Çiftliği), which was planned by architect Ernst Egli and urban planner Hermann Jansen in the 1930s after Ankara became the capital of the newly founded Turkish Republic, is currently under threat of being ruined through urban transformation strategies and gentrification policies of the municipality.
Through considering the current political reasons behind the demolition of Atatürk Forest Farm and the positions of non-governmental organisations in this regard, the role of landscapes in modernist utopias and how they were designed along with the modernist heritage will be analysed to present the significance of this heritage in its historical aspect. The international heritage protection regulations will be discussed on a local level but also within the general context of heritage protection issues of Turkey which will be reviewed overall in its effects on modernist heritage.
One of the most active non-governmental organisations about heritage protection in Turkey is the Chamber of Architects of Turkey. Their recent initiatives for the protection of Atatürk Forest Farm will be closely studied and evaluated. The current situation of land-use and the state of the buildings at Atatürk Forest Farm will be critically assessed through an architectural analysis and documentation of the changes since 2017. The former functions of the buildings, the current situation of the materials of interiors and façades, as well as spatial relationships between the interiors will be highlighted and made visible within this analysis. The interviews with the core members of the Chamber of Architects of Turkey will provide access and understanding of the role of this NGO regarding protection issues of the Farm and its buildings. Additionally, surveys with residents of Ankara will assess the impact of the changing public area on society.
Researcher: N. Rengin Sazak