«Heimat» in Postmodernity. The IBA 1984/87 and the Question of Habitation in the Inner City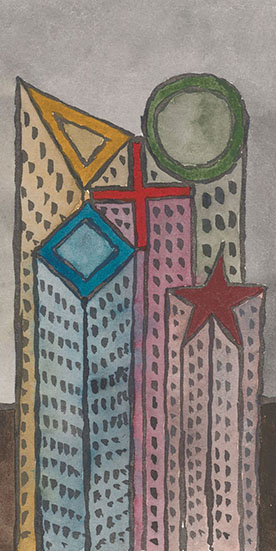 With the text Stadtreparatur – Weltreparatur, published in the IBA exhibition catalogue in 1984, architectural historian Julius Posener clarified the connection between urban renewal, democracy, and creating Heimat. The statement that urban repair goes hand in hand with a new view of the world was a reaction to problems of urban planning and social challenges that have determined the life of the globalised world population since the 1960s. Differentiation, individualisation, and pluralisation (aspects subsumed under the term «postmodernism») led to an intensified search for identity. With respect to the debate about «the local» and its social significance that arose in the 1980s, the question of identity in postmodernism took on a new site-specific content and was extensively addressed in the Heimat discourses of that time.
The architecture of the 1980s takes up common questions about the Heimat topos. They constitute the basis for a significant narrative of architectural postmodernism (the turn to the context: regionalism, preservation of historical urban structures, preservation of social structures). During the International Building Exhibition 1984/87 (IBA 84/87) in West-Berlin, different understandings of Heimat have been discussed. The exhibition is an example of a well-known and controversial postmodern architecture event.
The aim of this research project is to analyse the Heimat discourse in the context of IBA 84/87 in West-Berlin. In addition, the purposeful use of the term Heimat in the planning and design process will be elaborated more precisely. In this thesis, the historical developments of various understandings of Heimat are differentiated and researched in depth. The interactions of the discourse positions with the non-verbal discourses will be reconstructed on the basis of urban policy and urban planning events of the IBA.
With the in-depth analysis of the Heimat topos, this dissertation will explore an essential narrative of 1980s architecture, thus contributing to a deepened understanding of postmodernism. In addition, the doctoral project offers a more detailed insight into the discursive connections of the Heimat and identity debate of the IBA 84/87.
Researcher: Jonathan Metzner