Architecture, interpretation, and significance of Rainer G. Rümmler's metro stations in West-Berlin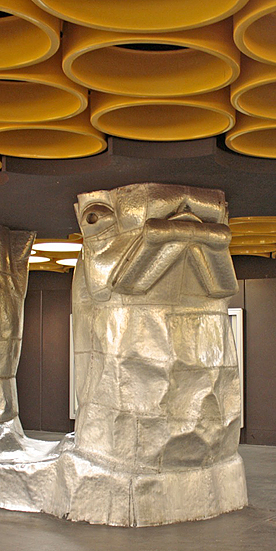 Between 1964 and 1994, in his capacity of Deputy Director of Design of the Berlin Senate Building Committee, the architect Rainer G. Rümmler (1929–2004) designed a total of 50 of West Berlins' newly constructed underground stations, thus spanning 30 years of design history of the Berlin underground – from modernity to post modernity. Until now, Rümmlers work has not been studied or published and thus the aim of this research project is to document and interpret the design and conception of Rümmlers' underground stations.
This interpretation of the work is based on the analysis of changes in architectural style and considers the relationships of the underground and the city. The focus of the research project is the interactions between Rümmlers' design and urban planning mission statements, technical innovations and cultural history and meanings/interpretations of the urban underground. From these parameters, the central research perspective emerges in questions on the interface between infrastructure, the city and people as users, the relationship between the architect and civil engineer in subway construction and after the interpretation of the urban underground in the second half of 20th century. The findings on Rümmlers' buildings in Berlin will be reflected on in a comparison with other European metro projects (Paris, Munich, Stockholm, Nuremberg) of the same period.
Researcher: Verena Pfeiffer-Kloss