<! -- -->

Electrical Engineering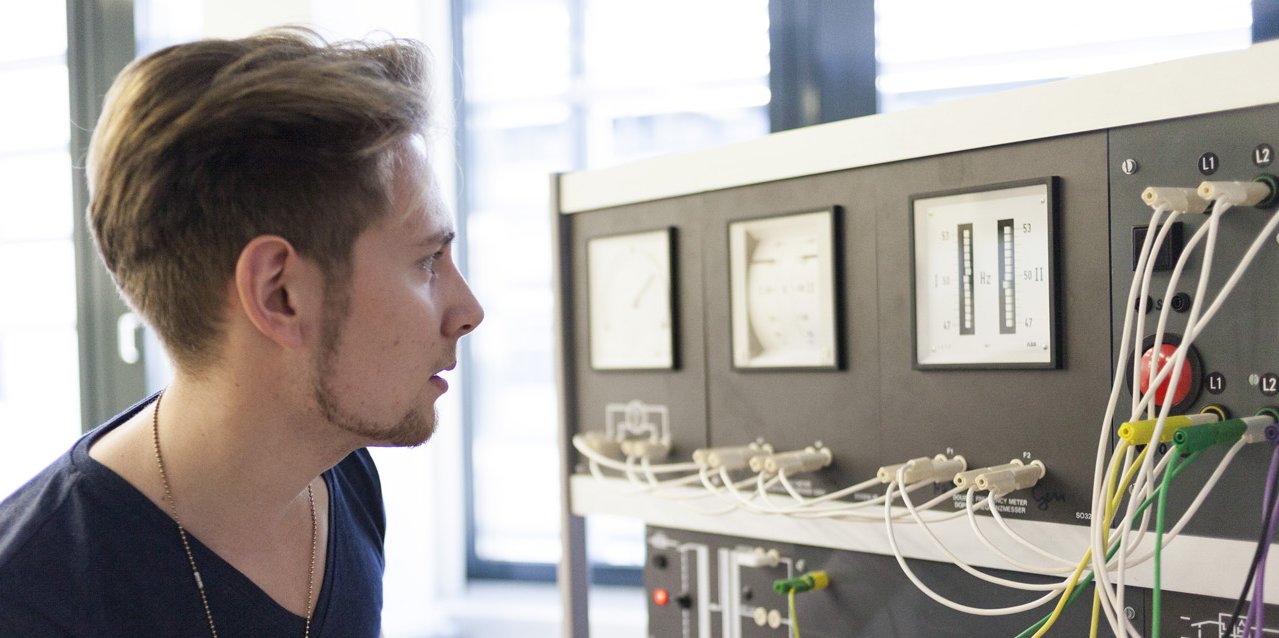 Bachelor of Engineering (B.Eng.)
Enrollment is not possible for this course currently.
Description
The applied study programme Electrical Engineering offers a combination of a basic degree course and a selectable specialisation in process automation, communication technology or energy systems from the fourth semester onwards. The course of the Electrical Engineering degree depends on whether you opt for a direct degree course or a co-op programme in Electrical Engineering. Admission to the Bachelor's degree course in Electrical Engineering is also possible with a vocational baccalaureate, after training or with professional experience.
What's special: Studying applied electrical engineering means having a practical connection right from the start - in the course of your studies through internships and projects and in the seventh semester through a 12-week industrial internship. Afterwards, your Bachelor's thesis will be written and you will have completed the degree "Bachelor of Engineering (B.Eng.)". You can then begin your professional career or you can join us directly for a Master's degree in applied electrical engineering.
And something else special: Our studios in the e-technology course are very well looked after - there is a mentoringmodel, tutors support the progress of your studies in small exercise groups and the professors* are available for you.
The city of Senftenberg has a lot to offer for living and relaxing after your studies, in addition to inexpensive places in halls of residence.
Professional Fields of Activity
Work in research and technology development or sales in a company in the electronics industry
Work in project planning and planning, sales and production, maintenance and commissioning of facilities and in middle management as a group leader
Work in teaching, research or administration in the public sector
Work as an academic doctoral research assistant
Further postgraduate opportunities
All study programmes