Prof. Dr. Melanie Jaeger-Erben (head of department)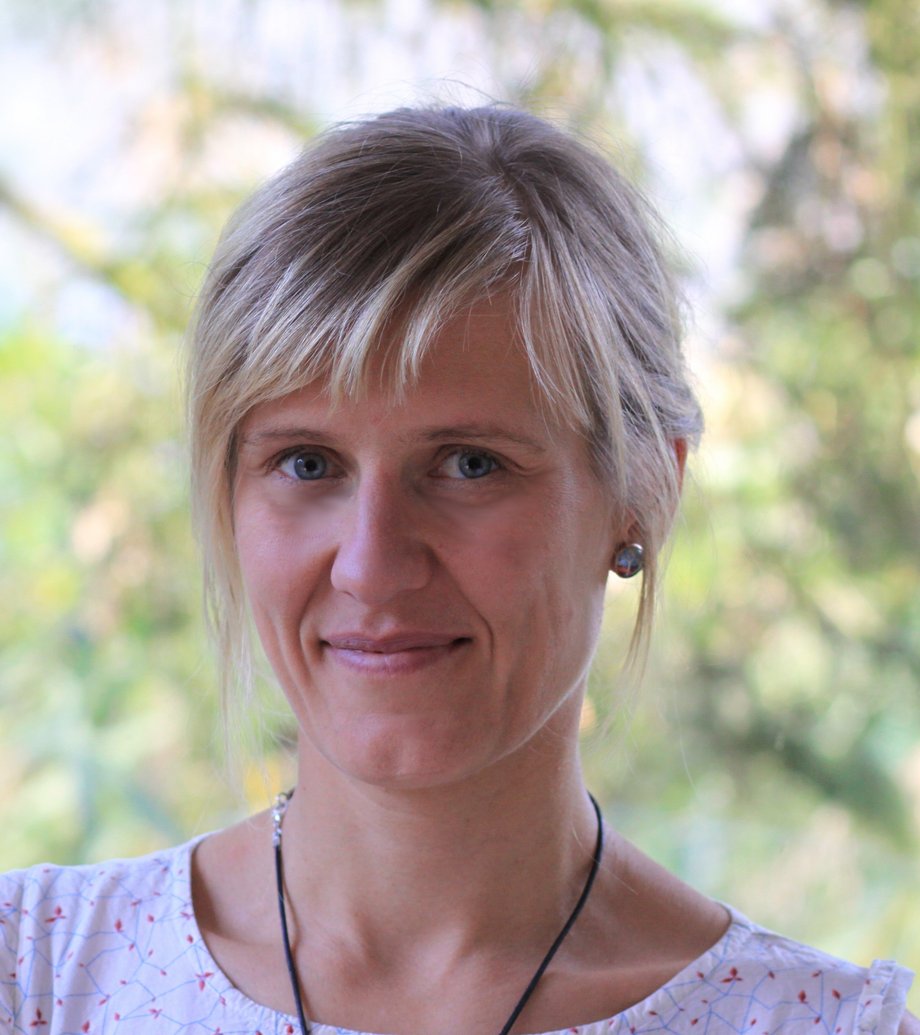 Melanie Jaeger-Erben has been Professor of Sociology of Technology and the Environment at BTU Cottbus - Senftenberg since 01.10.2021. Previously, she headed the department of Transdisciplinary Sustainability Research in Electronics at TU Berlin.
https://www.researchgate.net/profile/Melanie-Jaeger-Erben
Stages
Functions and further engagements
Working focus
Social science technology research
Sustainable consumption and production systems
Social innovation and social change
Qualitative research methods, mixed methods and participatory procedures
Current courses
Winter semester 2022/23:
Most important publications in the last 10 years
Hipp, T., Jaeger-Erben, M. (2023). "Doing Value": How Practices of Assigning Meaning Influence the Usetime of Devices. In: Jonas, M., Nessel, S., Tröger, N. (eds) Repair, Do-It-Yourself and Circular Economy. Springer VS, Wiesbaden. https://doi.org/10.1007/978-3-658-40150-4_6
Jaeger-Erben, M., Poppe, E., Wagner, E., Schaefer, A., Druschke, J., Gröger, J., Behrens, F. (2023). Analyse der softwarebasierten Einflussnahme auf eine verkürzte Nutzungsdauer von Produkten. Umweltbundesamt, Texte 13/ 2023.
Yalçın, N. G., Paredis, E., & Jaeger-Erben, M. (2023). Contested discourses of a circular plastics economy in Europe: prioritizing material, economy, or society? Environmental Politics, 1–21. https://doi.org/10.1080/09644016.2023.2192145
Jaeger-Erben, M., Wieser, H., Marwede, M. & Hofmann, F. (2023). Durable Economies - Organising the Material Foundations of Society. transcript Verlag.
Jaeger-Erben, M. & Rigamonti. N. (2023). Citizen Science. In: Sonnberger, M., Bleicher, A., & Groß, M. (2023). Handbuch Umweltsoziologie. Wiesbaden: Springer Fachmedien Wiesbaden.
Jaeger-Erben, M., & Hielscher, S. (2022). Verhältnisse reparieren: Wie Reparieren und Selbermachen die Beziehung zur Welt verändert. transcript Verlag.
Barth, T., Jaeger-Erben, M., Jochum, G. & Lorenz, S. (Hg.) (2022): Nachhaltig Werte schaffen? Arbeit und Technik in der sozial-ökologischen Transformation (= Arbeitsgesellschaft im Wandel), Weinheim: Juventa Verlag ein Imprint der Julius Beltz GmbH & Co. KG.
Rabiu, M. K., & Jaeger-Erben, M. (2022). Appropriation and routinisation of circular consumer practices: A review of current knowledge in the circular economy literature. Cleaner and Responsible Consumption, 100081.
Beyeler, L. & Jaeger-Erben, M. (2022): How to make more of less: Characteristics of sufficiency in business practices, in: Frontiers in Sustainability 3.
Jaeger-Erben, M., Jensen, C., Hofmann, F., Zwiers, J. (2021). There is no sustainable circular economy without a circular society. Resources, Conservation and Recycling 168, 105476. DOI: 10.1016/j.resconrec.2021.105476.
Jaeger-Erben, M., Frick, V. & Hipp, T. (2021). Why do users (not) repair their devices? A study of the predictors of repair practices. Journal of Cleaner Production, 286, 125382.10.1016/j.jclepro.2020.125382
Hielscher, S. & Jaeger-Erben, M. (2020). From quick fixes to repair projects: Insights from a citizen science project. Journal of Cleaner Production, 278, 123875. 10.1016/j.jclepro.2020.123875
Jaeger-Erben, M. (2020). Bought today – gone tomorrow. From linear to circular consumption. In: Tudor, T., & Dutra, C. J. (Eds.). (2020). The Routledge Handbook of Waste, Resources and the Circular Economy. Routledge. ISBN 9780367364649
Augenstein, K., Bachmann, B., Egermann, M., Hermelingmeier, V., Hilger, A., Jaeger-Erben, M., et al. (2020). From niche to mainstream: The dilemmas of scaling up sustainable alternatives. GAIA, 29 (3), pp. 143-147. 10.14512/gaia.29.3.3
Zwiers, J., Jaeger-Erben, M. & Hofmann, F. (2020). Circular literacy. A knowledge-based approach to the circular economy. Culture and Organization, 26:2, 121-141. 10.1080/14759551.2019.1709065
Jaeger-Erben, M., Kramm, J., Sonnberger, M., Völker, C., et al. (2018). Building Capacities for Transdisciplinary Research: Challenges and Recommendations for Early-Career Researchers. GAIA (4/2018), 379-386. 10.14512/gaia.27.4.10
John, R., Jaeger-Erben, M. & Rückert-John, J. (2016): Elusive Practices: Considerations on limits and possibilities of environmental policy for sustainable consumption. Journal of Environmental Policy and Governance. 26 (2): 129-140. 10.1002/eet.1706
Jaeger-Erben, M.; Rückert-John, J. (2015). Researching transitions to sustainable consumption: A practice-theory approach to innovation in consumption. In: Putting Sustainability into Practice: Advances and Applications of Social Practice Theories, Edited by Emily Huddart Kennedy, Maurie J. Cohen, and Naomi Krogman. Edward Elgar. pp. 159-184. 10.4337/9781784710606
Jaeger-Erben, M., Rückert-John, J. & M. Schäfer (2015). Sustainable consumption through social innovation: A typology of innovations for sustainable consumption practices. Journal of Cleaner Production, 108, 784-798. 10.1016/j.jclepro.2015.07.042