Fit4Future Summer Schools "Tackling Grand Challenges of Transformation" - Innovation Project of Faculty 5 Summer School 2023 "Applied Circular Economy" (englisch, online + offline)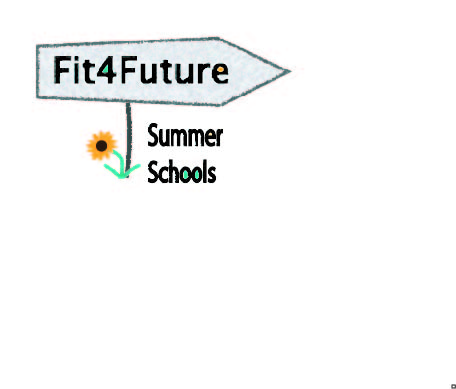 More information here
In collaboration with:
University of Aalborg, Tech4CE (Massimo Pizzol, massimo(at)plan.aau.dk, Mette Alberg Mosgaard, Michael Søgaard Jørgensen, Louise Møller Haase).
Guest Professors at Tech4CE Nancy Bocken/ Maastricht University, Ruth Mugge/ TU Delft
Climate research and policy have recognized the need for a socio-ecological transformation of current consumption and production systems for decades with the Limits to Growth report published by the Club of Rome as an early wake-up call. One currently very prominent transformative endeavor is the concept of the Circular Economy, which aims to fundamentally reorder value creation practices. As early as the 1970s, the pioneers of today's circular economy debate defined concepts such as "economy of performance," "spaceship economics," and "closing circle" and proposed them as alternatives to the take-make-dispose logic of a linear economy. The core idea of the Circular Economy approach is to make resource and material flows circular, to increase the effective degree of material and product use, and to extend the useful life of goods. The Circular Economy principle has not only inspired a growing field of research, it has also been integrated into major policies and programs such as the European Circular Economy Action Plan or the European Green Deal. The Applied Circular Economy Summer School provides a space for learning, sharing and applying knowledge together. Starting with the introductory module, which offers insights into the circular economy for beginners as well as advanced researchers, the following modules provide in-depth knowledge on key topics, methods and strategies.
Planned modules:
MODULE 1. CIRCULAR ECONOMY, FROM THEORY TO PRACTICE
MODULE 2. CIRCULAR BUSINESS MODELS AND STRATEGIES
MODULE 3. LIFE CYCLE ASSESSMENT OF CIRCULAR BUSINESS STRATEGIES
Dates
Online sessions CET: 8 May 10:00-12:00, 16 May 10:00-12:00, 23 May 10:00-12:00, 25 May 10:00-12:00, 30 May 10:00-12:00. 1 June 10:00-12:00
Onsite sessions in Aalborg, Denmark 13-14-15 September
REGISTRATION via google form https://forms.gle/yHyaTnSBZcbVjtar7
DEADLINE APRIL 15th 2023, reduced fee for BTU members (300 Euros) (PhD students enrolled at BTU Cottbus can apply for reimbursement (attendance fee, travel and accommodation costs))
5 ECTS (certified by the University of Aalborg) + 1 ECTS (certified by BTU Cottbus)