Company health promotion
Measures to improve health and well-being at work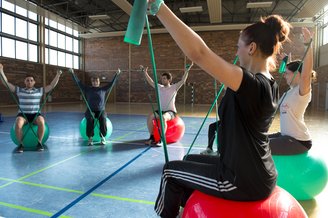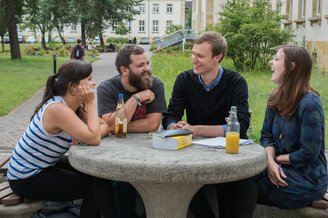 At our university, all employees have the opportunity not only to acquire specialist skills, but also to take advantage of workshops on health promotion. stress management at work, time management and self-management, healthy eating or conversation and communication are just a few examples of the many different topics.
The registration is made using the reply form to the Centre for Continuing Education in Science.
Massage offer on the campus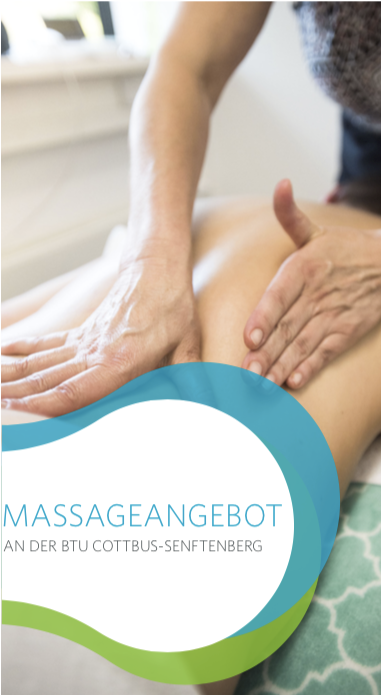 Once a week, the members and employees of the BTU Cottbus-Senftenberg can take advantage of the offer of a massage during their break. Tension can be released with the help of neck or back massages. You can enjoy a soothing, short break in everyday working life. It is a self-pay offer.
After a long break, we would like to revive the massage offer on campus. We are currently in the process of determining the requirements. If you would like to accept the offer again in the summer semester 2022, we would like to contact you via a short email gesundheitsmanagement(at)b-tu.de. We will inform you immediately as soon as the first dates have been set.
Central Campus
Dates: 02.05.; 16.05.; 30.05.;13.06.; 27.06.; 11.07.; 25.07.; 08.08.; 22.08.; 05.09.; 19.09.; 03.10.; 17.10.; 31.10.; 14.11.; 28.11.; 12.12.; 26.12.2022
Time: 10 a.m.-1 p.m.
Location: Verfügungsgebäude 1C, Room 019
Registration: Registration for the May period is via gesundheitsmanagement(at)b-tu.de. From June onwards, registration is by telephone via physiotherapist Grit Gärtner at 0355 / 86 25 000.
Campus Senftenberg
Dates: 19.05.; 23.06.2022
Time: 9.00-11.00 a.m.
Location: Building 1, Room 1.130
Registration: Registration for May and June is via gesundheitsmanagement(at)b-tu.de. From July on, registration is done by telephone via physiotherapy Marlen Woßlick at 03573/ 36 55 12.
Recipes for the office or home office
Sometimes there is no motivation to cook freshly for yourself or you run out of ideas. Here you will find suggestions for quick, healthy and simple dishes that can also be easily frozen. Browse the BTU recipe box and try new dishes! BTU-Recipebox
Active breaks at work or home office
Most of us sit at the computer for too long, have the wrong or one-sided posture and move too little. Regular active breaks can prevent bad posture and painful tension.
With the exercises from the BTU gymnastics pool, you counteract poor posture, promote blood circulation in the tissue and do something good for yourself while you work. BTU-Gymnasticpool
External offers/cooperations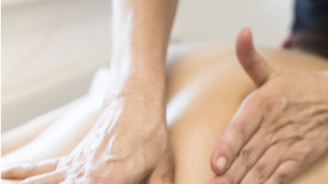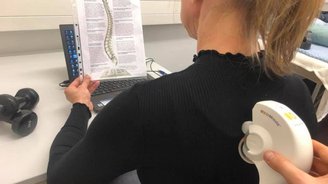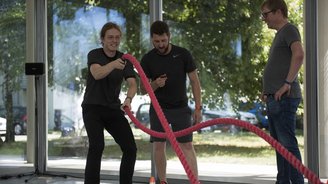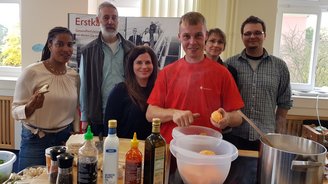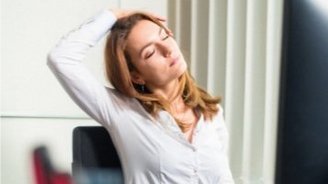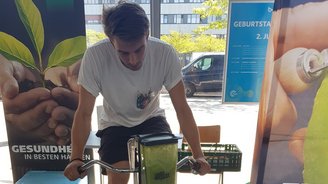 Gymnastics at the workplace
Fast, relaxing, effective: Under instruction, you will learn short, simple exercises that will help you stay physically and mentally fit in the workplace. The offer is aimed at all employees of the BTU. Once a week, for 15 minutes, short exercise and relaxation exercises take place directly at your workplace.
If you would like to try out this offer in your team or lead a small group yourself, you will find more information in our broschure.
Get in touch with us: gesundheitsmanagement(at)b-tu.de
In online mode we bring the gymnastics home to your home office, the times can be found at www.b-tu.de/sport.
You can find more workouts, movement exercises, as well as tips and tricks on the topic of 'working in balance at home' on our home page Support in the home office.
You can find more workouts, movement exercises, as well as tips and tricks on the subject of 'working at home in balance' on our homepage support in homeoffice.
Once a year, the health day takes place at the BTU Cottbus- Senftenberg. students and employees are cordially invited to try out various workshops, courses and offers. the changing topics of the health day are specifically tailored to the wishes and suggestions of all participants. in february 2020 the participants could try out at different stands according to the motto "no stress with stress" and have their physical as well as mental health tested. impressions of the health day 2020 can be found in our picture gallery.
BTU Cottbus-Senftenberg regularly takes part as a team in the DAK company run. you have the opportunity to experience an unforgettable running event together with colleagues*. the approx. 5 km long running course leads through the beautiful Spreeauenpark in the direction of the zoo, along the river Spree and back to the Spreeauenpark.
You have the opportunity to train your endurance even before the event. BTU's university sports department offers a running group. Here is the link to beginners' running.
Contact person: Catharina Buchenau
University sport keeps you fit and healthy, allows you to balance your studies and work, creates contact between university members and brings German and foreign students closer together - no matter which sport you choose.
The central Institution for University Sports offers a wide range of different sport courses for all members of the university. If your own favourite sport does not yet exist, please contact ZEH.
Blood donation appointments of the DRK
The DRK Blood Donation Service North-East offers regular blood donation appointments on campus:
| | | | |
| --- | --- | --- | --- |
| Campus | Dates for 2022 | Time | Place |
| Senftenberg | 04.01., 22.03., 14.06., 30.08., 15.11.22 | 2 - 6 p.m | DRK-Bildungseinrichtung (Schillerstr. 30) |
| Main Campus | 25.01., 26.04., 05.07., 25.10.22 | 4 - 7 p.m | Max-Steenbeck-Gymnasium |
| Sachsendorf | 18.01., 03.05., 28.06, 08.11.22 | 10 - 2 pm | Mensa, first floor |
Every healthy person can donate blood from the age of 18. an interval of at least 8 weeks must be observed between two blood donations. women may donate four times a year, men up to six times. please bring your identity card and, if available, your blood donation card with you to each blood donation. Appointment reservations can be made online under Appointment Allocation. If you have any questions, please contact the DRK Blutspendedienst Nord-Ost on 0355 / 499 50 or www.blutspende.de