Research-oriented

Business Administration and Engineering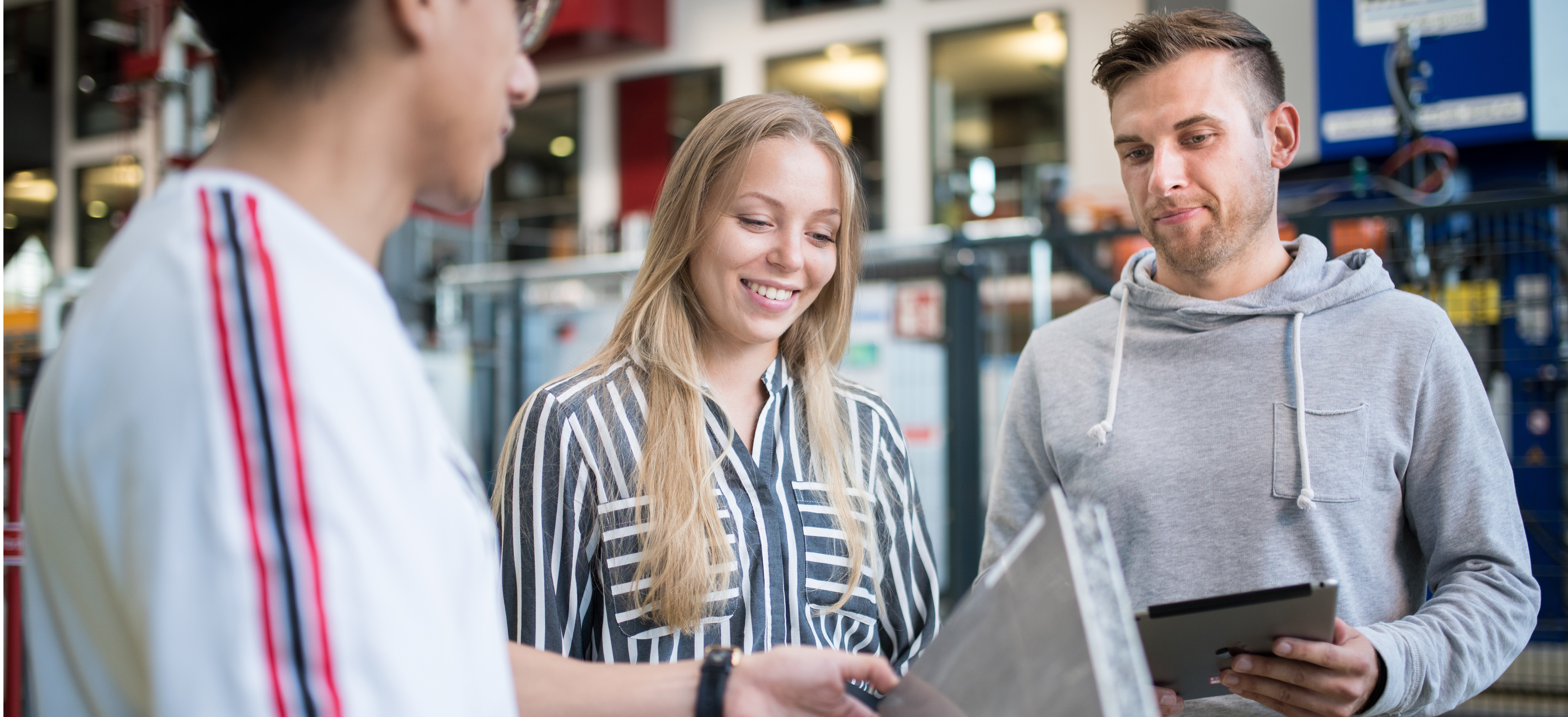 Bachelor of Science (B.Sc.)
Description
Do you think analytically and interdisciplinary? Do you have assertiveness and a sense of responsibility? Can you make decisions quickly and act flexibly? Then you have everything you need for the Bachelor of Business Administration and Engineering.
As an Industrial Engineer, you will study an interdisciplinary 6-semester Bachelor's degree in close cooperation between business and engineering, opening up a wide range of career opportunities for you. When you design products, build supply chains and improve processes, you will always have an eye on the possibilities of implementation and costs. In addition to the professional competence from your studies, the teaching of soft skills also distinguishes the Business Administration and Engineering Bachelor's degree. Especially in increasingly networked departments, the Business Administration and Engineering degree enables you to lead teams and make well-founded decisions.
In the Business Administration and Engineering study programme, you can already choose a discipline, for example Production Engineering, Environmental Engineering or Energy Systems.
What alumni and current students think of the Bachelor's degree in engineering, you can also take a look at Studycheck.
Professional Fields of Activity
Procurement and logistics
Controlling and Accounting
Marketing and sales
Quality Management
Maintenance
Research and development and
Management consulting
The choice of the disciplines and the focus of the course also makes it possible to accentuate the profile and tailor it more specifically to certain future activities or sectors.
Further postgraduate opportunities
Applications and Admissions
All study programmes