Company health promotion
Measures to improve health and well-being at work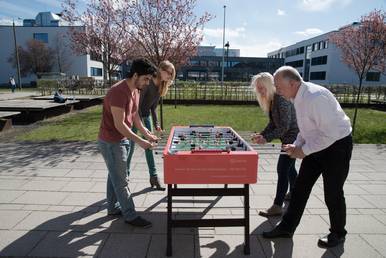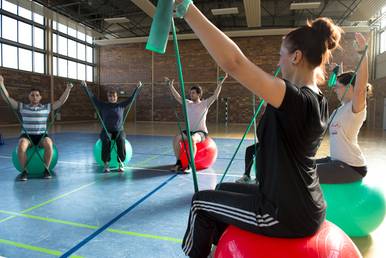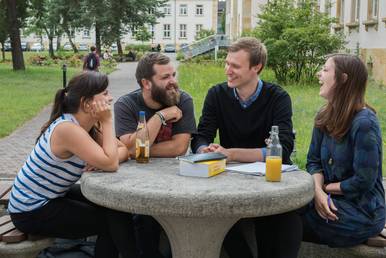 Healthy breathing and relaxation of the shoulder and neck area (online course)
This online course is aimed at all employees who want to reduce their stress level in the home office and specifically relax the areas of the body that are subject to stress. The virtual course is led by Ms. Kohlschmidt. You will learn important breathing techniques for regulating your heart rate and receive useful exercises for the shoulder and neck area.
DATES
(always 13.00-13.30)
22.07.20, 05.08.20, 26.08.20, 09.09.20, 23.09.20, 07.10.20, 21.10.20, 04.11.20, 18.11.20, 02.12.20
All dates can be booked individually and do not build on each other.
REGISTRATION
The registration takes place under gesundheitsmanagement(at)b-tu.de.
At our university, all employees have the opportunity not only to acquire specialist skills, but also to take advantage of workshops on health promotion. stress management at work, time management and self-management, healthy eating or conversation and communication are just a few examples of the many different topics.
The registration is made using the reply form to the Centre for Continuing Education in Science.
How healthy am i really? many people suffer from cardiovascular diseases as well as nutritional and stress-related illnesses. in order to counteract these diseases efficiently, we offer various check-up examinations (cholesterol, blood sugar, BMI body fat percentage measurement and lung function test). after the tests have been carried out, you will receive a detailed evaluation, documentation and personal advice on nutrition.
DATE: 09.11.20 (central campus) - further dates on request
Registration: gesundheitsmanagement(at)b-tu.de
The MediMouse is a modern measuring device for radiation-free examination and computer-supported display of the spine and its mobility. Have your back measured in different body positions and receive well-founded posture and movement analyses as training recommendations for a healthy back.
Dates: 26.10.20; 10.12.20 (Main Campus), 07.12.20 (Campus Senftenberg) - further dates on request
REGISTRATIONS: Central Campus: Mrs Anika Müller-Hoffmann, T +49 (0) 355 69 2166
Campus Senftenberg: Mr Marian Bloch, T +49 (0) 3573 85 346
The ear is a sensory organ that picks up sound waves and thus enables us to hear. it is also of central importance for our sense of balance, because the inner ear contains the organ of equilibrium. the information from the organ of equilibrium is processed in the brain and passed on to other organs that depend on this information - for example, the eyes, the joints or the muscles. this enables us to keep our body in balance and orient ourselves in space.
You can measure your balance on a balance board and your hearing with an audiometer in the frequencies 0.5 to 8 kHz.
DATE: 10.11.20 (Campus Senftenberg) - further dates on request
REGISTRATIONS: gesundheitsmanagement(at)b-tu.de
An effective computer workstation inspection is a basic requirement for the health of each individual employee. workplace stress is minimized, health is promoted. at workplaces, office chair, desk, monitor, lighting, room climate and printer should be optimally coordinated.
Dates: 23.07.20; 23.11.20 (Main Campus), 10.11.20; 07.12.20 (Senftenberg Campus) - further dates on request
REGISTRATIONS: Main Campus: Mrs. Müller-Hoffmann, T +49 (0) 355 69 2166;
Campus Senftenberg: Mr. Bloch, T +49 (0) 3573 85 346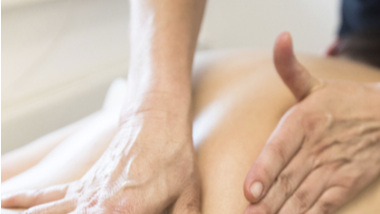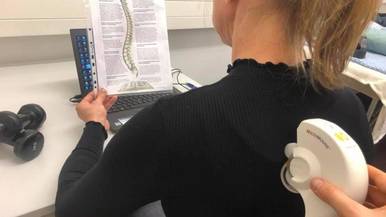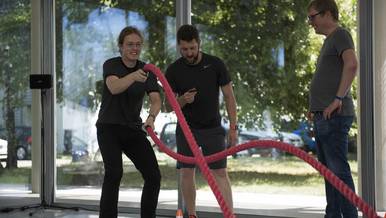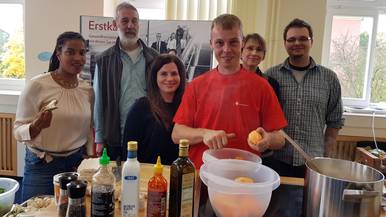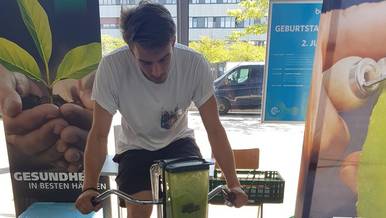 Massage offer on the campus
Once a week, relatives and employees of the BTU Cottbus-Senftenberg can take advantage of the offer of a massage during their break. with the help of neck or back massages, tensions can be released. a soothing, short relaxation can be enjoyed in everyday working life. this is a self-payment offer.
The massage offer is suspended on wintersemester 2020/2021. Alternatively, you can make an appointment on site at the practice at the usual conditions.
When? Tuesdays 9:30 - 12 and 15:30 - 18 (weekly)
mondays 12 - 15 o'clock (odd calendar week)
Where? Verfügungsgebäude 1 C, room 0.19
Who? WELLNESS CONCEPT, Katja Arnold
How? T +49 (0) 355 75 23 92 07, katja.arnold(at)web.de
When? Wednesdays from 12 - 15 o'clock (1x per month)
Where? Building 1, room 130
Who? Ergo- and physiotherapy practice Woßlick
How? T +49 (0) 3573 36 55 12 (latest by 12 noon on Monday)
Gymnastics at the workplace
Fast, relaxing, effective: Under instruction, you will learn short, simple exercises that will help you stay physically and mentally fit in the workplace. The offer is aimed at all employees of the BTU. Once a week, for 15 minutes, short exercise and relaxation exercises take place directly at your workplace.
If you would like to try out this offer in your team or lead a small group yourself, you will find more information in our broschure.
Get in touch with us: gesundheitsmanagement(at)b-tu.de
In online mode we bring the gymnastics home to your home office, the times can be found at www.b-tu.de/sport.
You can find more workouts, movement exercises, as well as tips and tricks on the topic of 'working in balance at home' on our home page Support in the home office.
You can find more workouts, movement exercises, as well as tips and tricks on the subject of 'working at home in balance' on our homepage support in homeoffice.
Once a year, the health day takes place at the BTU Cottbus- Senftenberg. students and employees are cordially invited to try out various workshops, courses and offers. the changing topics of the health day are specifically tailored to the wishes and suggestions of all participants. in february 2020 the participants could try out at different stands according to the motto "no stress with stress" and have their physical as well as mental health tested. impressions of the health day 2020 can be found in our picture gallery.
BTU Cottbus-Senftenberg regularly takes part as a team in the DAK company run. you have the opportunity to experience an unforgettable running event together with colleagues*. the approx. 5 km long running course leads through the beautiful Spreeauenpark in the direction of the zoo, along the river Spree and back to the Spreeauenpark.
You have the opportunity to train your endurance even before the event. BTU's university sports department offers a running group. Here is the link to beginners' running.
Contact person: Catharina Buchenau
University sport keeps you fit and healthy, allows you to balance your studies and work, creates contact between university members and brings German and foreign students closer together - no matter which sport you choose.
The central Institution for University Sports offers a wide range of different sport courses for all members of the university. If your own favourite sport does not yet exist, please contact ZEH.
Blood donation appointments of the DRK
Der DRK-Blutspendedienst Nord-Ost bietet auf den Campus regelmäßige Blutspendetermine an:
The DRK Blood Donation Service North-East offers regular blood donation appointments on campus:

| | | | |
| --- | --- | --- | --- |
| Campus | Dates for 2020 | Time | Place |
| Senftenberg | 29.09.20, 08.12.20 | 2 - 6 p.m | Building 2, rooms 2.208 - 2.210 |
| Main Campus | 03.11.20 | 2 - 6 p.m | Sports hall of the BTU |
| Sachsendorf | 11.08.20, 27.10.20 | 10 - 2 pm | Mensa, first floor |

Every healthy person can donate blood from the age of 18. an interval of at least 8 weeks must be observed between two blood donations. women may donate four times a year, men up to six times. please bring your identity card and, if available, your blood donation card with you to each blood donation. Appointment reservations can be made online under Appointment Allocation. If you have any questions, please contact the DRK Blutspendedienst Nord-Ost on 0355 / 499 50 or www.blutspende.de