The chesco research center consists of three facilities: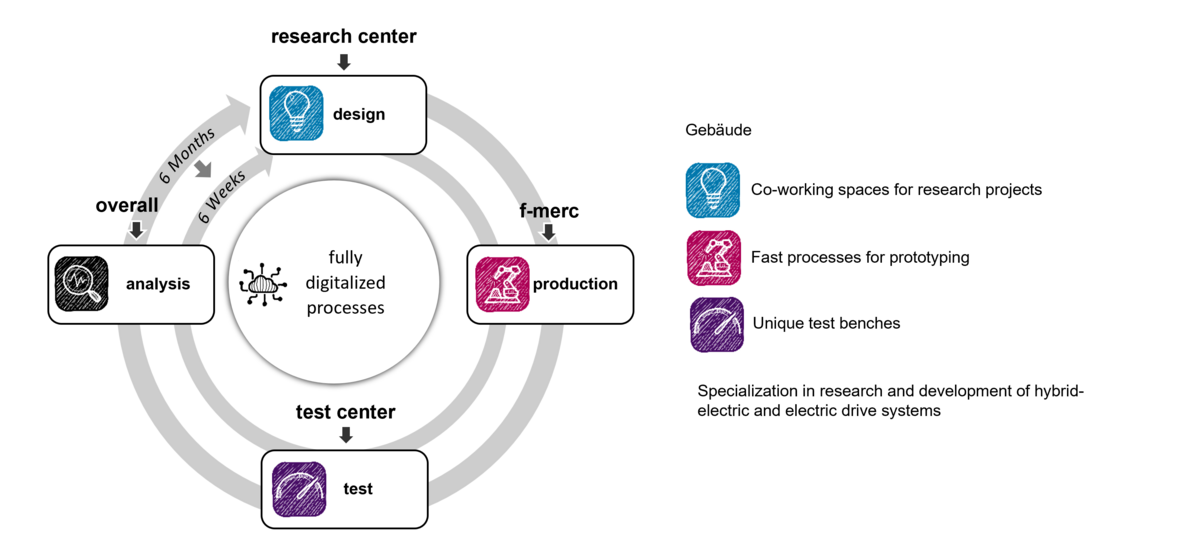 The perfect place for research into climate-friendly mobility
We are building three facilities on 5 hectares with space for the
implementation of new ideas.
In the research center, we develop and visualize innovative design concepts together with partners.
In the production center f-merc (Fast-make Electrification Research Center), prototypes and components are produced in the shortest possible time using innovative and agile manufacturing methods.
In the test center, prototypes and components are tested under real conditions, e.g. under flight conditions or at sea level.
All three areas - design - production - testing - are fully digitally connected with each other.