Design development
The design area is the meeting place at chesco. Here, scientists and project partners come together to research and develop design ideas. The exchange of ideas can be carried out in the various rooms as needed. From conference rooms to training rooms and retreats, the design area is designed to meet all the needs of project work. The design area is equipped according to the New Work approach. This approach responds to the different requirements of employees in an agile and flexible manner.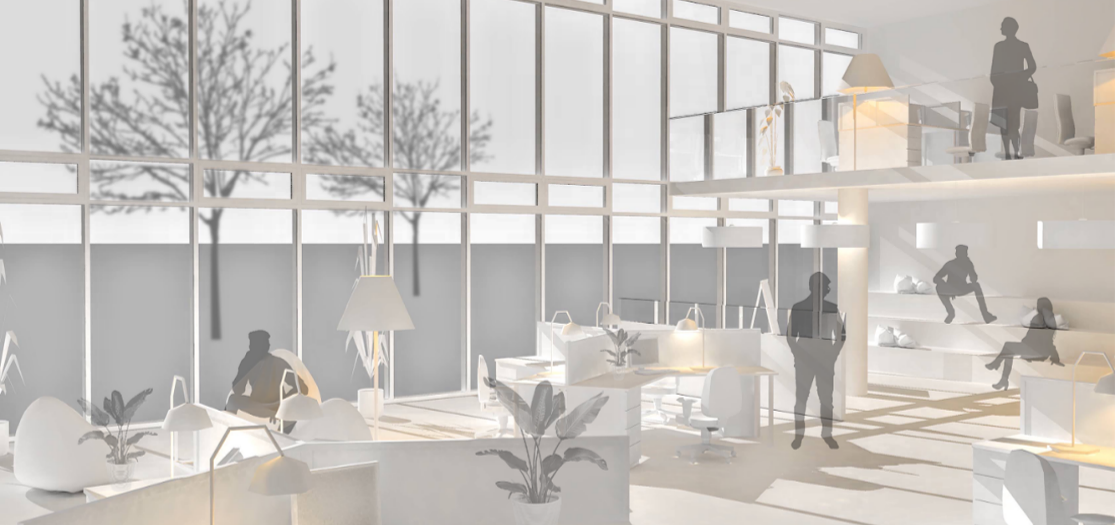 Future premises in the new chesco building
The chesco research center focuses on virtual work. For this purpose, a so-called CAVE (Cave Automatic Virtual Environment) is part of the equipment. A CAVE is a visualization and communication tool. Virtual interactions are made possible in a room with three-dimensional projections. Simulations, models, prototypes and entire buildings can be displayed in the CAVE using VR (virtual reality) and AR (augmented reality). At chesco, the CAVE is used for assembly and training scenarios.
All rooms of the research center can be flexibly adapted to the needs of the current research projects. The workplaces are open and designed according to the co-working principle. The focus is on digitalized and virtual working methods.
Premises in the research center