DCPS - Dependable Cyber Physical Systems
Welcome to the pages of the thematic network "Dependable Cyber Physical Systems" (DCPS).
DCPS is a funded project of the DAAD-Program "Strategic Partnerships and Thematic Networks" (2013-2016).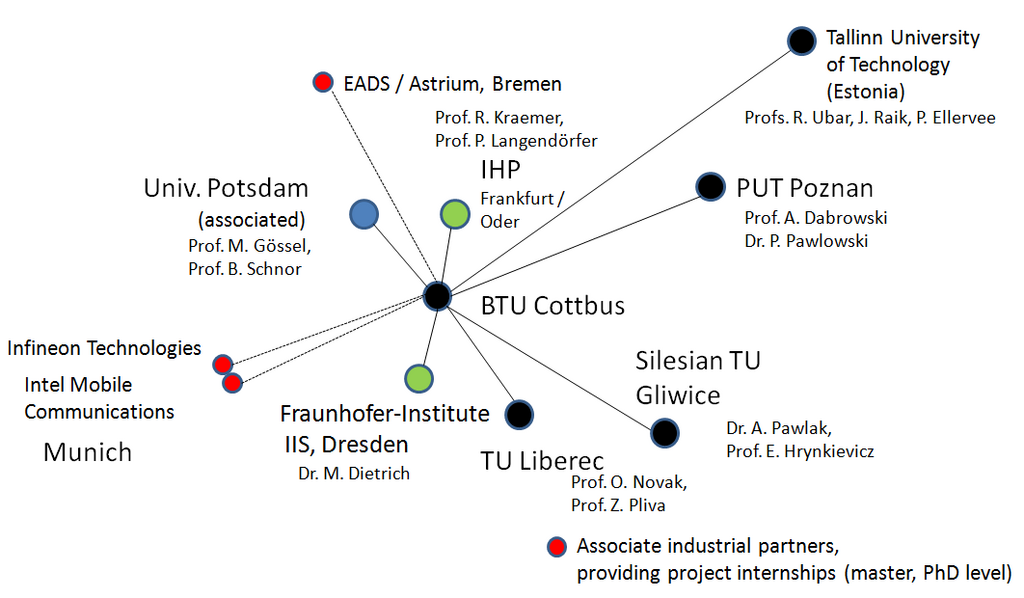 Cyber Physical Systems are large systems and networks located in the "real world" which work under the control of multiple computer-based sub-systems.
Examples:
electric power grids
air-traffic control
rail-traffic control
street street/highway traffic management
wireless sensor networks, e.g. for environmental control
In all these applications, computers, which work inside a "cyber space" without a notion of real time, are used to monitor and control other systems with strong requirements to guarantee a certain function within strict time limits.
DCPS is supported by the German Academic Exchange Service (DAAD), financed by the German Federal Ministry for Education and Research (BMBF).