Approaches to Country House Ruins in England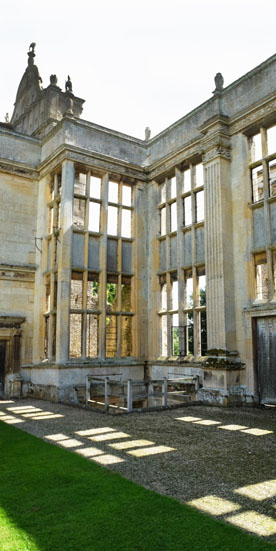 This research examines the development of English country houses in a ruinous or formerly ruinous state. Social and economic changes of the 20th century have led to the demolition and decay of thousands of historic country houses in England. Extant ruins of stately homes are at risk due to high restoration and maintenance costs. Many houses no longer fit their original purpose and remain abandoned. Efforts to halt the deterioration of these country houses have led to the transformation of many buildings – as a whole or in parts – into hotels, museums, and venue locations in order to create new, economically viable uses. At the same time, country house ruins represent an important stage of the English Modern History and provide new opportunities for its interpretation.
This dissertation starts with a historic description of the decline and the current situation of these country houses, providing context for the following case studies that will be closely examined in the work. The already established catalogue for this research contains 235 building ruins and will be used for the critical analysis of different approaches towards conservation. Through the case studies, special attention will be given to the different factors governing the decisions concerning the development of ruins. The results of this thesis will enable a better understanding of how residential ruins may be rationally reused and managed.